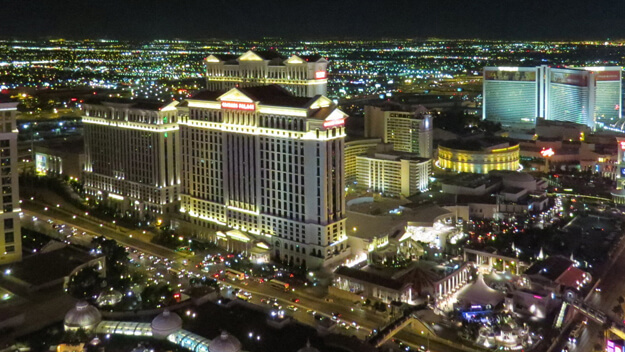 Las Vegas, commonly referred to as Sin City, is a place like no other. Located in the heart of the Mojave Desert in Nevada, the city is a dazzling destination that has a reputation for being the entertainment capital of the world, and with good reason.
With its flashy hotels, endless gambling options, and non-stop entertainment, Las Vegas has something for everyone and that's one of the main reasons why this city attracts thousands of tourists each year. Whether you're looking for a wild weekend with friends, a romantic getaway, or a family vacation, Las Vegas is a city that you should add to your bucket list. In this article, we will explore some of the reasons why Las Vegas is a must-visit destination.
The Incredible Hotels
What makes SIn City an appealing destination for travelers worldwide is the jaw-dropping accommodation you can find here. The number of hotels is truly astounding and each has the aim to provide you with the ebay possible experience.
The city is home to some of the most luxurious hotels in the world, with each one trying to outdo the other with its extravagance. From the iconic Bellagio with its famous fountains to the Venetian with its gondola rides, each hotel has its unique charm.
Many of the hotels in Las Vegas are like mini-cities, offering everything from world-class restaurants to high-end shopping. The hotels are attractions in themselves, with many featuring elaborate swimming pools, spas, and even amusement parks. If you're looking for a unique experience, you can even stay in a themed hotel room, such as the Elvis Suite at the Westgate Las Vegas Resort and Casino.
The Delicious Food
Do you have a thing for food and you love to indulge in a gourmet meal from time to time? If so, you'll be glad to hear that Las Vegas is a foodie's paradise, with some of the best restaurants in the world located in the city. From high-end steakhouses to celebrity-chef restaurants, Las Vegas will leave you wanting more. The city is well-knownfor its buffets, with many of the hotels offering all-you-can-eat options that are sure to satisfy even the hungriest of diners.
In recent years, Las Vegas has become a hub for culinary innovation, with many chefs experimenting with fusion cuisine and molecular gastronomy. If you're looking for something more casual, you can find plenty of food trucks and street vendors serving up delicious and affordable meals.
The Extravagant Nightlife
One of the main reasons why Las Vegas is so popular is its extravagant nightlife and it's the ideal place for all the night owls. The city is famous for its casinos, clubs, and bars, which are open 24 hours a day, so if you get the urge to master the rules of poker at 5am, no worries, there's surely a casino round the corner that has its doors open for you.
You can find everything from high-end nightclubs to dive bars, and there is always something happening in Las Vegas. The city's nightlife is world-renowned, with some of the biggest DJs, performers, and musicians regularly making appearances in the city's clubs and venues.
One of the most iconic places to experience the nightlife in Las Vegas is on the Strip, which is home to some of the city's most famous nightclubs and bars. From the grandiose Marquee nightclub to the luxurious XS nightclub, there is no shortage of places to party in Las Vegas. For those who are looking for something more laid-back, there are plenty of dive bars and lounges that offer a more relaxed atmosphere.
The Endless Entertainment
Las Vegas is a city that never sleeps, and there is always something to do, as you've probably concluded by now. Broadway-style shows, world-class concerts and magic shows are just some of the things you'll be able to explore in Vegas.
Depending on the hotel you're staying at, you'll also have the possibility to pay a visit to the shows and parties they host in their private theaters. For instance, if you're a fan of Cirque du Soleil, you can see which hotel will host the show and book your accommodation accordingly.
If you're looking for something more unconventional, there are plenty of other entertainment options in Las Vegas. You can visit the Mob Museum, the Neon Museum, or the Pinball Hall of Fame. For thrill-seekers, there are plenty of amusement parks and thrill rides, such as the Stratosphere Tower's SkyJump and the New York-New York roller coaster.
The Bottom Line
In conclusion, Las Vegas is a city like no other, offering an unforgettable experience that should be on everyone's bucket list. With its extravagant nightlife, incredible hotels, delicious food, and endless entertainment options, there is something for everyone in this vibrant city.
Whether you're looking to gamble the night away, indulge in world-class cuisine, or take in a show, Las Vegas has it all. So, if you haven't already added it to your bucket list, now is the time to do so and experience all that this incredible city has to offer.
Homeowners Guide to Black Mold Removal in Toronto

Learning that you may need black mold removal can be outright scary for many homeowners. Black mold is also known as toxic mold, which has been portrayed in the media as a threat to people, animals, and children. The truth about black mold is a... The post Homeowners Guide to Black Mold Removal in Toronto […]