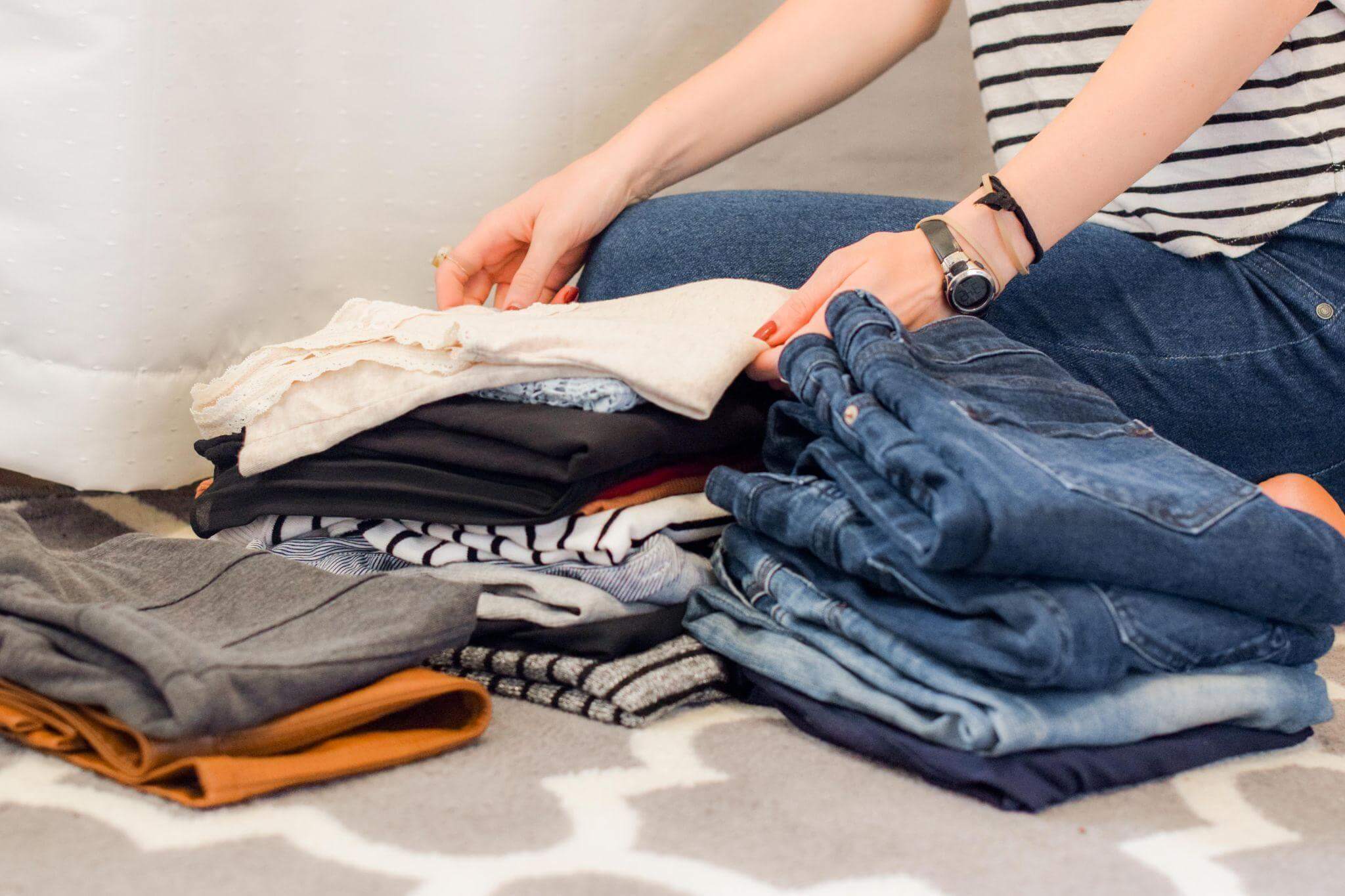 You may want to declutter your home for various reasons, such as organizing a stressful mess, putting away unnecessary items before selling the place, or adopting the minimalist lifestyle.
Regardless of the reason behind your decluttering mission, you may find planning through the whole process challenging. But don't worry; we have you covered!
We will walk you through the planning, cleaning, and disposing process of decluttering your home property with the nine most effective tips to follow.
Create Your Decluttering Schedule
After you have decided that you want to clean your property, the first thing you need to do is pick the timeline. Here are the tips you need to follow to schedule decluttering:
Select the Timeline:
Depending on your daily life working schedule, you need to pick the timeline within which you want to finish cleaning the whole process.
Either select any weekend or all four weekends you get in a month. You can also create two weeks or a month-long plan to declutter in which you will have to work every other day in a scheduled yet regular manner.
Creating a long-term plan is a better way to start cleaning if you do not feel like doing all the work at once and dividing the workload.
Set Attainable and Realistic Goals:
While planning the whole process according to your selected timeline, you should keep in mind how much you can actually clean in a given day.
Try not to overwhelm yourself with too much work at a time. In this way, you will get tired easily and drop the plan of cleaning mid-way.
Plan Disposing Items: Recycle, Donate, or Sell
According to professional junk removal companies, tidying up your place and separating the items into recycle, donate, sell, and garbage categories is better. It will help you organize the items you wish to throw out permanently.
Another important tip is to gather information about your local recycling guidelines. Again, you need to contact recycling or junk removal services or places to rent for throwing the garbage or old furniture so that you can get rid of them as soon as you are done cleaning.
Decent junk removal companies are everywhere these days. For example, if you live in Ohio, you are bound to find an efficient Cincinnati junk removal company that provides all kinds of cleaning services for your home or office.
Work With the Room-by-room Method
Whether you want to organize your place in a day or over a period of time, you can proceed with the room-by-room method. This way, you can clear out one room and move to the next one once you finish.
Here are a few quick tips for vacating each room:
Hallway:
For narrow hallways with lots of stuff, start cleaning by organizing your outerwear, accessories, and footwear. After that, sort any paper-type items, such as newspapers, letters, or documents.
Nevertheless, don't forget to put away the pet supplies in a different place, for example, the kitchen, in case you have a pet.
Living room:
To declutter the living room and make it look welcoming for the guests, you need to take out any large piece of decorative items.
You should try to get rid of any extra furnishings you have. Stick to a seating arrangement for four or six people and have extra cushions if you invite more guests. And add your own touch by decorating with musical instruments, paintings, or photo frames.
Bathroom:
You need to sort out the unused toiletries and leave them in the 'throw out bin'. Invest in quality towel racks to give the impression that your bathroom has been meticulously designed. Also, buy cleaning solutions, especially for your bathroom.
Kitchen:
You can start cleaning your kitchen by cleaning up the kitchen counters. After that, clean the drawers and cabinets and organize spices and dishes.
Removing the artwork, magnets, and coupons from the refrigerator may be better to make it look clean.
Bedroom:
Bedrooms get messy easily as most people do not care for proper clothing storage or wardrobe.
Therefore, sort your closet by category, from knickers to outerwear to pants, dresses, and so on. Gather all the items of clothing you think you no longer need for the selling or donating category of waste.
If you have a lot of clutter under your bed that's visible when you enter the room, consider purchasing some containers or more aesthetically pleasing storage bins.
Kid's room:
Getting rid of excess toys is an excellent way to maintain order and free up a lot of room for your kids. In case you want to put things away for your future kids, store them in a container or storage box and move them to the storage room.
Home office or study:
Cleaning out your files on the table and organizing your documents should be your top priority. After that, you can organize your bookshelf and drawers. If you want to free up space for new books, separate the old ones in the donate section.
Garden:
Clean up the yard by getting rid of debris like old leaves and branches. Although gardens are not a place to keep your bin, clean out trash cans if you come across any that you may have left months ago/
Garage:
To make space for important stored items, a garage is a good place. However, you need to organize it as well. You can arrange a yard sale to get rid of the extra items.
Again, you must install sturdy racks to keep the garage in order, for example, separate compartments for tools and unused toys or accessories.
Apply the Four-box Method
Separate your belongings into four piles: trash, donate, keep, and move. Go into any room and put the following items in the corresponding boxes. Don't forget even the smallest detail, no matter how inconsequential it may seem at the time.
This could take a few days, weeks, or months, but in the end, you will understand what you want to do with everything you own.
Take Photos Before and After Decluttering
Select a tiny section of your home, such as your kitchen counter, and photograph it. Snap a photo once you've quickly wiped down the props. Once you get a glimpse of your home's potential, it's much easier to start clearing out unnecessary items.
You can share your decluttering story on social media to keep track of your progress. Having friends and followers to support your effort will also push you to work even harder.
Make It a Holiday Task After Cleaning Once
Spending time decluttering your home periodically is beneficial, even if you diligently minimize clutter regularly.
Also, you can schedule a special decluttering event after every season. This will help you organize things you need during one season and store the rest of the items properly for later use.
As you don't end up using an item during the summer or winter, it's much easier to get rid of it when the seasons change.
Develop Your Mindset to Stay Clean
Even if you are careful to keep clutter to a minimum on a daily basis, it is still helpful to devote time to thorough decluttering every so often. When the seasons change, it's much simpler to get rid of things you didn't use throughout the summer or winter.
Ask for a Helping Hand
Ask a close friend or relative to review your property and help you decide which large items to donate or dispose of.
You'll need your pal's consent to argue for the item's retention successfully. It should be removed if they disagree.
Moreover, you can always seek help from the residential junk removal company to let the experts take responsibility for the extra items in your home.
Plan Your Storage Wisely
After organizing everything you want to have in your home, it is time to utilize the potential storage places. You can use the place under the staircase, attic, cabinets of the kitchen, and even under your bed with aesthetic-looking storage boxes.
Conclusion:
Hopefully, we have helped you plan the whole decluttering of your home property. We have tried to keep you updated with creative and useful tips for decluttering; however, you can modify the tips or use them at your convenience on how you want to clean your home.
Homeowners Guide to Black Mold Removal in Toronto

Learning that you may need black mold removal can be outright scary for many homeowners. Black mold is also known as toxic mold, which has been portrayed in the media as a threat to people, animals, and children. The truth about black mold is a... The post Homeowners Guide to Black Mold Removal in Toronto […]