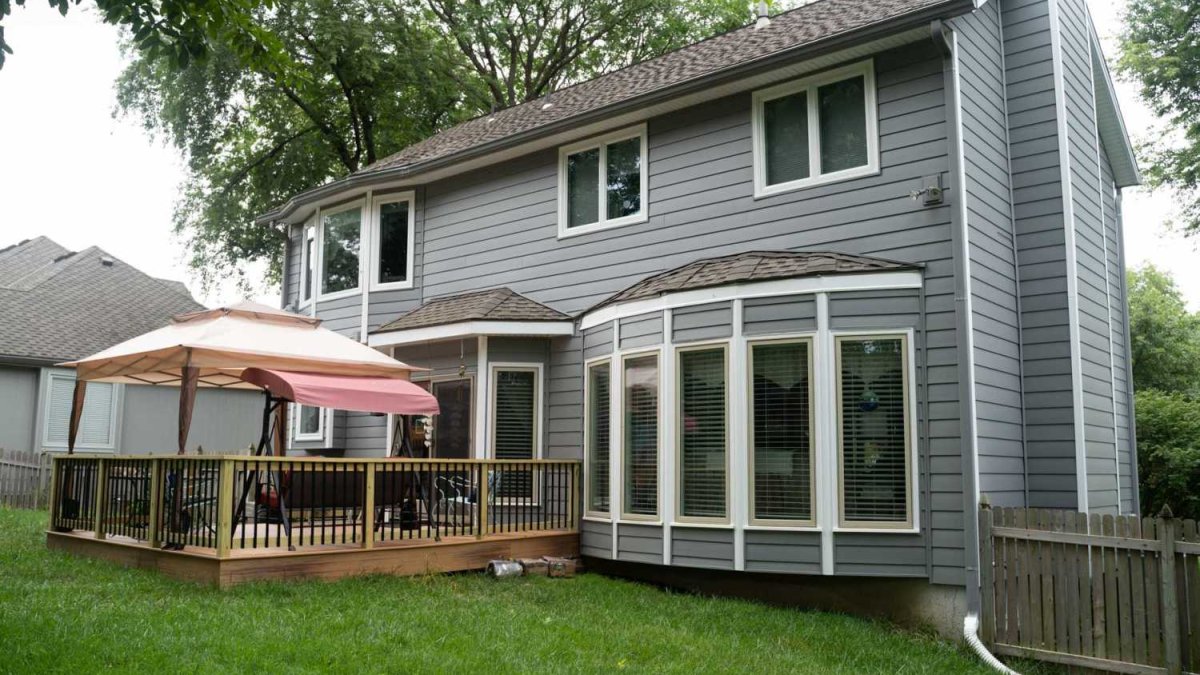 For a Hardy Kansas City, KS, Home, Choose James Hardie Siding
Andres Walsh, 2 weeks ago
0
4 min

read
31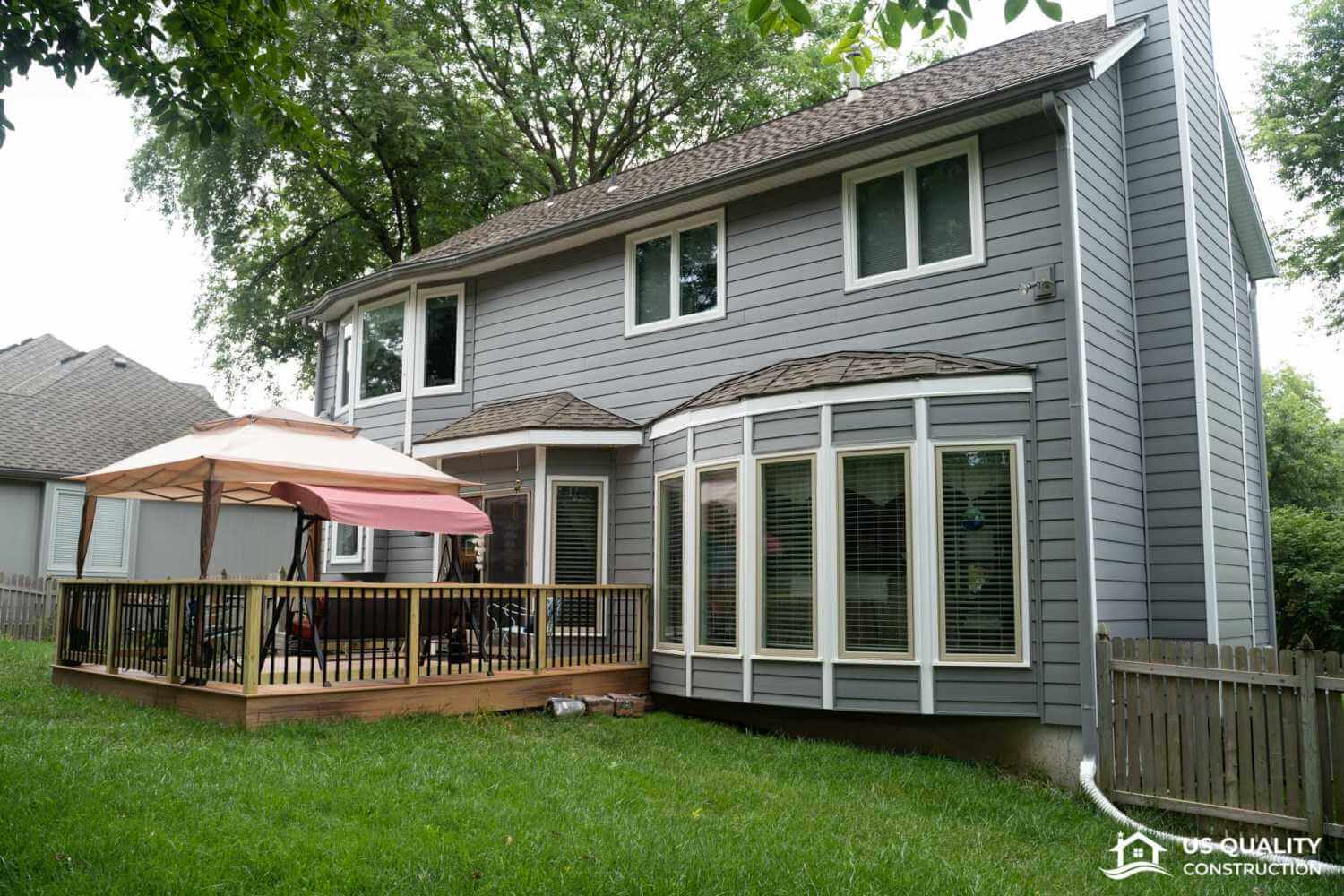 Siding has come a long way from decades past, when nearly every home used vinyl or aluminum siding; now, savvy consumers can choose from a plethora of options, each of which has their merits. It can be difficult to balance all of the different factors that go into this all-important exterior decision: cost, durability, climate, and aesthetic each play a role into what you will choose – and how happy you will be with the end result.
For Kansas City homeowners, one of the best options is James Hardie siding, which is a type of fiber cement siding renowned for its strength in tough weather conditions; it's a durable and versatile material that comes in many different colors, so you're sure to find the treatment that looks perfect on your house. Today, we'll discuss the benefits of fiber cement siding from an eco-friendly and climate perspective, then explain how to choose the best James Hardie siding contractor in Kansas City to install your home's beautiful new exterior.
James Hardie is a favorite of homeowners across America for a variety of reasons
First, let's discuss what James Hardie siding actually is. James Hardie is a well-renowned manufacturer of fiber cement products, including siding and trims; its products come in numerous colors and finishes that can mimic a variety of other materials, allowing homeowners to fully customize their house's exterior. Fiber cement is made from a mixture of cement, sand, wood fibers, and water to create an incredibly strong and compact material that can resist extreme weather conditions like those in the Great Plains states.
There are numerous benefits to fiber cement siding that make it a prime choice for those looking to upgrade their home. Firstly, it's incredibly durable: unlike vinyl siding, which needs to be replaced about every 15 years, James Hardie siding will stand strong for at least 30 years, sometimes lasting even 50 years.
This type of siding is also quite low maintenance and weatherproof, perfect for the tempestuous Kansas climate whose temperature changes dramatically throughout the year. Given that Kansas can sometimes experience wildfires, the fact that James Hardie siding is non-combustible is a great relief to homeowners in the summertime, as is its ability to withstand high winds. Finally, James Hardie siding is eco-friendly because it is produced from easily sourced. In fact, the company uses a sizable percentage of recycled materials in its construction, meaning that you can rest assured that your decision is great for the environment too.
With all these benefits, it's easy to see why you should choose James Hardie when it's time to install or replace your siding. But how do you find the very best Kansas City contractors? Let's look at how to determine whether you're working with a reputable siding company.
Great siding contractors are transparent, knowledgeable, and respectful
If you want to get the best benefit from your James Hardie siding, you need to choose a siding contractor who has the skills and experience necessary to install the panels properly. Poorly installed fiber cement siding can cause an enormous headache: it can allow moisture and debris to infiltrate the interior of your home, which can lead to widespread structural damage that can cause thousands of dollars in repairs. As such, you need to carefully vet your contractor before allowing them to work on your home.
Look for a contractor who is part of the James Hardie Contractor Alliance, as they have been specially trained on this type of siding and work closely with the manufacturer to ensure quality on every home installation. The best of the best are Elite Preferred contractors: they perform a large quantity of high-quality installation projects per year on occupied homes. This may seem like an odd specification, but it's important because this means they have to communicate with homeowners rather than work on an empty house that may not even be sold yet. In addition, they have to have an excellent customer satisfaction rate as determined by James Hardie itself, and they can be removed from the program if their customer satisfaction score drops below 90%.
When you see the Preferred or Elite Preferred contractor designation, you know that you are working with a company who is closely monitored by James Hardie and has been proven to provide excellent service, but you should also feel comfortable with them yourself. Look for companies that have stellar communication, transparent prices, and good customer reviews. They should be able to explain the entire process to you and remain responsive to your needs, whether that's a particular color scheme you like or your schedule on a given day.
By choosing quality products and a great contractor, you can ensure that your home remains beautiful for years to come. If it's time to replace your siding, consider James Hardie siding and an Elite Preferred company from the James Hardie Contractor's Alliance: you won't regret an excellent installation of this durable and versatile siding option.
Andres Walsh
My name is Andres Walsh and as far as I can recall, I have had only one passion in my life – a love of fixing things! Growing up, my friends and even my family members called me "wrench." The nickname has somehow stuck even through to my adult life.
Related posts
Homeowners Guide to Black Mold Removal in Toronto

Learning that you may need black mold removal can be outright scary for many homeowners. Black mold is also known as toxic mold, which has been portrayed in the media as a threat to people, animals, and children. The truth about black mold is a... The post Homeowners Guide to Black Mold Removal in Toronto […]