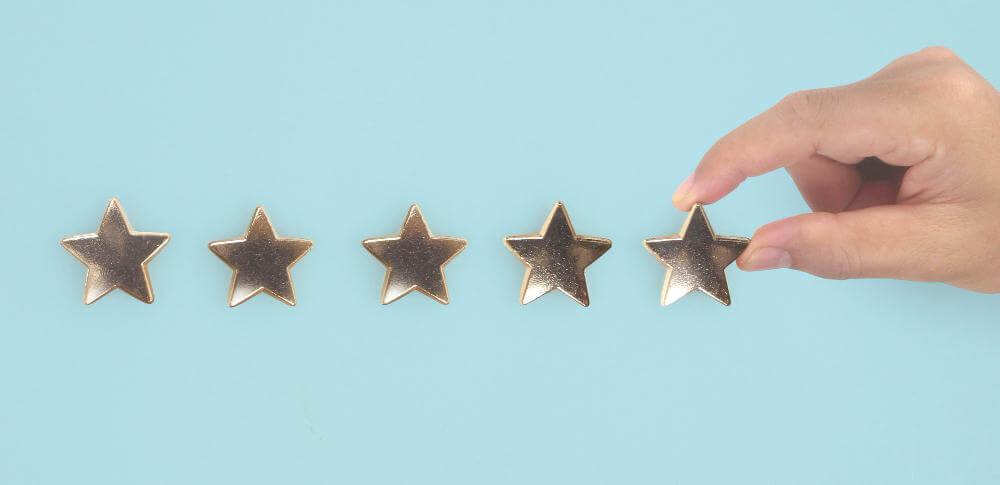 2021's Best Android Apps: A Comprehensive Guide
It's hard to believe that the best Android apps weren't even around a decade ago. They are now an integral part of many Android users' day-to-day lives. Google launched its Play Store in 2008 with 50 applications, but it grew to more than 2.8 million apps by the end of 2012.
Google's smartphone game has improved with the Google Pixel 6 Pro and Pixel 6 Pro launch. Already available apps became more efficient due to the improved camera specs, battery performance, and the Tensor chip. Future apps also benefited from higher-end technology.
We did the legwork for you to round up the top Android apps you can use today. These apps were either introduced in the past year or became mainstream in a way that we haven't seen before.
The Best Android Apps For The Year
If you read other guides regarding the top Android apps you can use today, you may notice various categorizations. These classifications exist to make things more organized for readers, but we disagree.
Our experts like to get right to the point, so we've bundled all of the best apps in one place for you. We also didn't include various casino apps in this list. Even though many of them entail betting a set sum in exchange for free spins or a bonus, we'll delve into the best casino apps in a separate article. Here we go.
Ablo
Ablo is an app for communication that allows you to connect with random people around the globe. It translates your video chats and calls and helps you practice languages or learn more about other cultures. Ablo sounds like Chatroulette, but it has more rules, and those who violate them get kicked out of the app.
According to the Play store listing for Ablo, it has had more than 10 million downloads. Also, this entry on the list of best Android apps featured 514,000 people rating it with an average rating of 3.9 stars. Ablo is available for download on the Play Store.
Google Maps
According to Statista, Google Maps is now the most downloaded app in America regarding audience reach. Google Maps features include incognito mode and traffic incident reporting. Therefore, it is more valuable than Waze, Google's other navigation app. New features are constantly added to the app to assist users in determining when a place is most crowded and which route is more eco-friendly.
Disney Plus
The streaming service that is Disney Plus continues to grow in 2021 and has won the Play Store Users Choice App award. It has a large selection of TV shows and movies, including Disney classics and Star Wars and Marvel films. Disney has made several changes to enhance the streaming experience, including the addition of a resume button.
Customers can subscribe to this entry on the best Android apps list for $8 per month or $80 annually. For $14 per month, you can bundle Disney Plus, Hulu With Ads, and ESPN Plus. Hulu without ads costs $20 per month. You can download this app for both major operating systems.
Mobile Call of Duty
According to Statista, Call of Duty: Mobile received 172 million worldwide downloads within the first two months of its launch. Nearly 28.5 million of these downloads were from the US. If you ever want a lesson on how to increase app users, then it's definitely worthwhile studying Activision Blizzard's marketing strategy for the mobile version of Call of Duty. Although Activision Blizzard had issues with the mobile version of the famous first-person shooter game, these problems don't seem to exist anymore, and people are still downloading the game.
Call of Duty Mobile has over 14 million reviews on the Play Store and 4.3 stars. The game is also free on the Play Store. You can also make optional in-game purchases. As far as the best Android apps in 2021 go, this gaming app is also available for iOS.
Google Stadia
Google's Stadia video game streaming service lets you play on phones, tablets, desktops, and TVs. Stadia acts as a hub for managing your Stadia account. You can make purchases, set up your controller, and review your captures. You can also play games depending on the phone. Although the service has received mixed reviews, the Play Store has rated it 3.8 out of 5 stars, thanks to more than 25,000 users.
Google Stadia is available for free in the Play Store. However, games and the connection to your TV feature separate pricing.
Glitch Video Effects
Glitch Video Effects is available to TikTok creators and others who make videos on Android phones. It lets you take photos or videos, add over 100 filters and effects, and even create retro VHS, Shadow, and Neon videos. You can also import music from your phone to add to your videos. You can also import videos directly from your phone and apply filters to them, change aspect ratios, and export high-resolution videos for sharing on social media such as Instagram, IGTV, and Snapchat.
According to the Play store listing, more than 50 million people downloaded one of the best Android apps for video effects. More than 600,000 users have rated the app, and it currently holds a rating of 4.7 stars on the Play store. Glitch Video requires Android version 5.0 or higher.
It'll cost you $10 to download Glitch Video Effects from the Play Store, or you can try it for free for seven days.
TikTok
TikTok is a record-breaking social video platform that allows you to create short videos about things of interest. The popularity of TikTok soared in the first months of the 2020 pandemic when it featured more than 2 million downloads across both the App Store and Google Play. According to Sensor Tower data, TikTok had 315 million downloads in the first quarter of 2020. This amount is the highest number of apps ever downloaded in one quarter.
The US government investigated TikTok due to potential security threats and questionable privacy practices. The app was recently subject to a hearing by the US Senate about the safety of younger users. This hearing could result in additional legislation to protect young users.
TikTok is arguably one of the most popular and best Android apps in recent years. The Play Store version is available for free, and you can also download it for iOS.
The Energy-Efficiency Advantages of Vinyl Window Replacement

Windows are more than just portals to the outside world; they play a significant role in determining the comfort and energy efficiency of your home. If you're looking to improve your home's energy efficiency, consider the advantages of vinyl window replacement. In this article, we'll... The post The Energy-Efficiency Advantages of Vinyl Window Replacement appeared […]