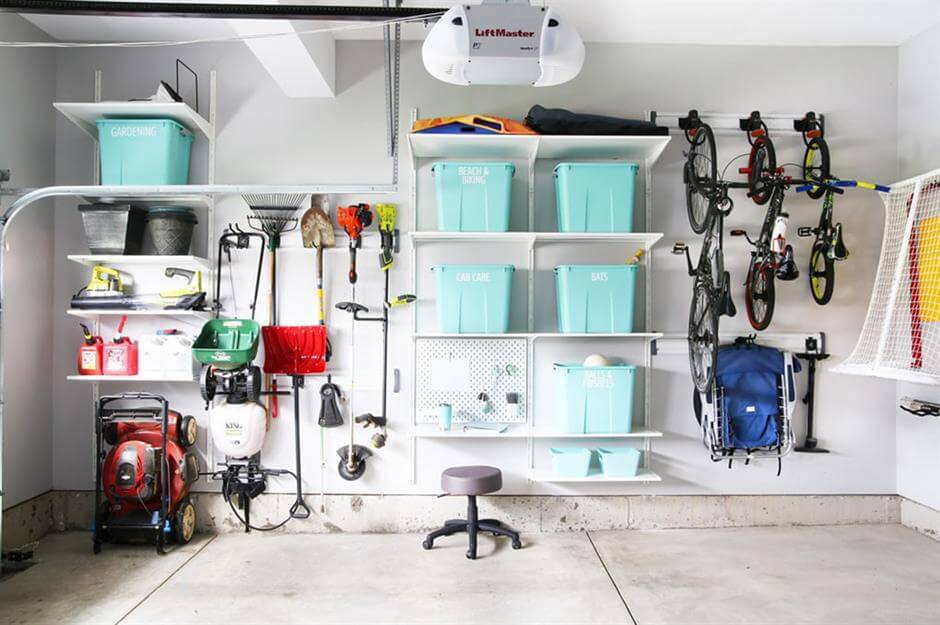 After our house, it is the garage which holds the utmost value to us and to others as well. It not only helps us in many ways but also has quite a significant deal, in terms of look and terms of resale value as well.
Therefore, it would not be wise to ignore it completely. Just like we treat our house, we should treat our garage the same way and not sell food from there. Many new upgrades get invented, while some emerge out of nowhere to be the trendsetter. Hence, we should keep our eyes open for recent advancements and the latest technologies that can help us upgrade our garage.
In this article, we will talk about some of the new upgrades that will help you upgrade your garage easily. So, let's get started.
1. Smart Garage Door Openers
Days of pulling up and pushing at the top exercise are gone. Now just press the button, and the door will open with ease for you. It comes with plenty of additional features.
Smart garage door openers also have voice commands and can be connected to the Wi-Fi, eventually putting the whole function right into your hand.
If this is not something you have heard of just now, what is so special about it? Well, it is one of the most liked and used features. Moreover, it is the one which gets updated month after month. One month passes, and you will hear about some new features of smart garage door openers that have been released.
It's all fun to have this one upgrade for your garage. An important thing to note here is that you can replace and install it, at least most of it. However, as the complexity increases, it would be wise to go for the experts.
2. Adequate Lighting
Imagine getting into your garage, and the visibility is so less that it is near impossible to find what you were looking for. So, having bright lights going to fix this problem? Probably yes, but it won't have a decorative effect on your garage.
Therefore, we should first understand our garage before fixing the lighting. First, understand the location of your garage and the daylight it receives, and then decide the brightness of your lights. It is better to have an adequate number of lights than bright sparkly, or dim and dull lights.
3. Utilize the Space Available Smartly
Almost everyone has thought about the space arrangement at least once a month. Well, it is one of the genuine concerns of everyone with a garage. Still, we are struggling to get the best out of it.
Well, it isn't something one can learn overnight. It comes with experience. Therefore, shifts the items regularly, clean your garage periodically and re-organize it every time you clean it. This will not only makes your garage tidy but will help you find different arrangements possible, and when you find the one that suits your garage, it will be time for someone to get a treat. Well, we all deserve a treat for the good.
4. Outside Area Matters
Whether you have your garage near your lawn, around your garden or in front of your driveway, the outside area holds the same importance and respect. You may upgrade your garage with every latest technology possible, but if the area around it is not clean or neat, it won't work.
Therefore, always work on the area outside your garage as they give your garage an extra edge and enhance the overall look of your house. The best part about the site nearby is that it doesn't require much effort. Just a regular clean-up and you are good to go.
5. Upgrade the Security
Cameras, sensors, theft locks and many more. There are a plethora of options to choose from. Just write down your requirements and then find the one which fits your need and your budget as well.
Always go for the latest ones and if you are short on budget, then go for the best buy ones. It's easy to go by the people's reviews rather than getting caught in the advertisement.
6. Paint your Garage
Last but not least, paint. Invest in some durable and environment-friendly paint. This will not only be lighter on your budget but will also be soft on the walls.
Choose what suits your aura, and make sure that it also resonates with your house's colour. For example, give the interior and the exterior a different colour shade to increase the contrast of your garage.
Lighting will play a crucial role. Hence keep this thing in mind while selecting the paint colour and the lighting for your garage.
Binding Up
These are the easiest ones you can use to enhance your garage. It depends on what you want to use, what suits you and your house best. There are other small additions which you can use as an add-on, like garage door lights, light sensors, cabinets and many more.
Therefore, always be mindful when upgrading your garage. Don't hurry in anything and always go for the experts and professionals whenever you are in doubt about anything.
How to Find a Good Locksmith in Germantown, MD | Tips You Need to Know

Choosing the wrong locksmiths in Germantown could put you and your family at risk. This is why you shouldn't just choose the first 24-hour locksmith you find. Whether you need to install a new high-security system or change a broken lock, ensuring your service provider... The post How to Find a Good Locksmith in Germantown, […]