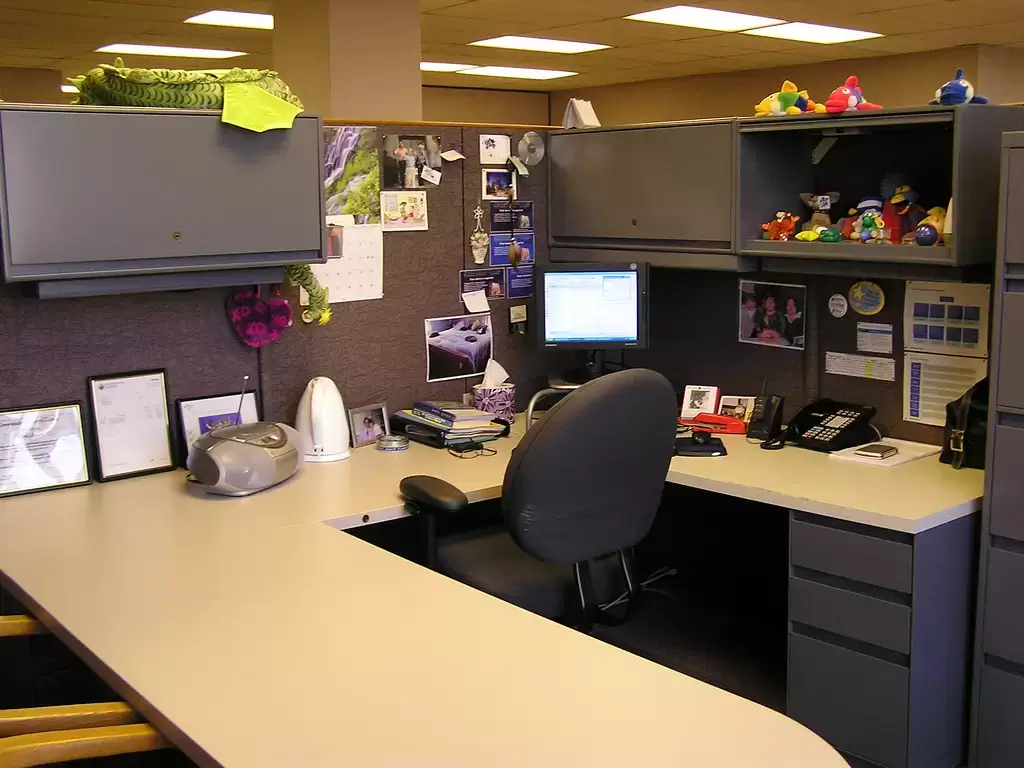 Have you ever realized how important your workplace is to your productivity and efficiency? Research has proven that workers would be more efficient if their surroundings were clean and well-organized. A managed space reflects healthy and positive energy, making you enthusiastic and productive. It directly affects your work and is a major deciding factor in how you behave in the office.
It is crucial to know that a well-managed and neatly set office with proper space for everything is a way to increase your productivity levels. To manage a clean space, folks need to understand several factors like ways to hide electrical cords, types of desk organizers needed, how to organize files and stationery, etc.
An unorganized place leaves people uninspired, unmotivated, and unproductive, making their day go to waste. This article has suggested some ways that can help them manage space in their office:
Tackle the Electrical Cords and Fittings
While looking at other things, the cords and electrical wires are the most disturbing elements. These often get stuck with random things and then cause many technical issues. It is essential to know ways to hide electrical cords. Most devices installed in any office work with electrical connections, which usually require cables and cords. Apart from that, phone and laptop chargers, HDMI, USB cables, etc., are a part of daily functions in any workplace. All these cords capture the cabin space and leave the room looking like a dumping ground for electrical waste.
It is urgent to tackle the electrical cords and other fittings so they do not cause any trouble. A decluttered cord system does most of the cleaning job, and your place starts to look clean and tidy. Try to use your furniture to hide any electrical cords. To cover or hide the cords, you may also choose:
– cord protectors
– cable clips
– charging stations
– extension boards
– faux books
– trunking
– cable management box
– or you can even decorate the place with those cables.
"Keep," "Recycle," and "Throw in the Bin"
Categorizing can be a good trick when it comes to decluttering. Use a creative categorization technique to sort out what you need and what should go in the bin. Any random stationery material or new pens lying around the table should go to the recycle box or the bin. They should only occupy a little space on the desk. This is the best way to sort out things. It helps people know what they need and what they should avoid keeping on the desk.
Prioritize and Organize
Organization is a manageable task. It takes simple methods to organize even an ample space. Prioritizing and organizing is the mantra of maintaining a clean space which is also practical. While cleaning the cabin, prioritize what you need the most. Keep the most used items on the top shelves and drawers while assigning lower drawers to the unimportant stuff that you might use rarely.
Digitize Your Data
Files can be the most annoying element in an office room. But why worry when you have the option to digitize all the data? Try to maintain a record of every file digitally so that you don't need extra storage to keep heavier files, documents, business cards, etc. Create electronic copies of the data as they are a handy solution to finding the data readily.
Bottomline
Organizing your workplace will help if you understand the effort you put in to clean your space. It pays off well in terms of productivity and appreciation from others. It saves time and effort when you do not have to look through piles of unnecessary papers to find an important document. When your space is organized, your work gets easy and smooth.
Are Marble Kitchen Countertops a Good Idea?

When it comes to kitchen countertops, nothing exudes elegance quite like marble. Its natural beauty and timeless appeal have made it a popular choice among homeowners. But is it a good idea to have marble countertops in your kitchen? Let's explore the advantages and disadvantages.... The post Are Marble Kitchen Countertops a Good Idea? appeared […]