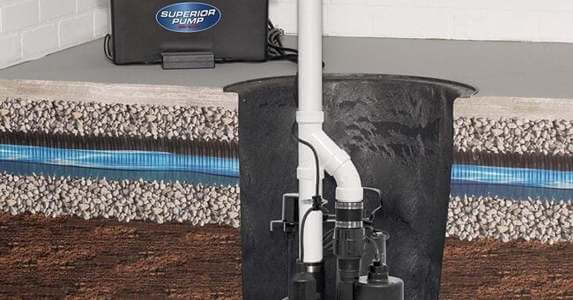 Safeguarding your home from flooding is crucial, especially in a high-rainfall area. The basement is one of the essential parts of your home that require unique systems. You must have a dedicated sump pump to ensure your basement is not clogged with excess water.
While the sump pump installation cost is vital, it is essential to understand all the factors that you should consider while installing the device. This can often be the determining factor to achieving complete effectiveness of your pump.
Below are some essential aspects to remember when starting your sump pump installation!
Location
The place of installing your device is vital to consider at all times. It is often set up at the bottom-most part of your house since it accumulates all the overflowing water. Make sure you place the pit effectively and connect it with the discharge pipes seamlessly. You should also ensure a safe passage for the pipes that carry the water away with the required pressure.
Electrical Connections
Taking a battery-backed pump will likely be easier to operate the device without much power dependency. However, using a power-driven sump pump requires you to check for the electrical systems and ensure that you can easily leverage the supply of electricity in the basement.
Type of Pump
Your choice of the pump must stem from the current needs and plans. While cost can be a crucial factor in deciding the type, it is influenced by the size of the pit required. These kinds of sump pumps also differ in electrical dependency. You can opt for a battery-backed device to reduce the chances of flooding when the power cuts off. This is extremely important for specific plans that experience immense yearly rainfall.
Safeguard Surrounding Devices
While you are all geared up to install a pump, you must remember the belongings that are already present in your basement. You can cover your devices, including washers, with a firm sheet to protect them during the pump installation process. Adding a layer to shield your belongings helps keep the debris at bay and prevent any possible damage.
Taking necessary precautions is vital to save your precious investments from getting damaged. Make sure you remove all the portable items while covering the non-movable things.
Commitment To Maintenance
If you think installing a pump will end your job, that may be different. Conversely, once installed, sump pumps must be looked after and maintained at regular intervals. While repairs are necessary, it is advised to get proactive servicing done to avoid blockages in the system.
Future Requirements
Installing a sump pump is a long-term decision, unlikely to be reversed shortly. From drilling the holes in the wall to setting up a dedicated pit, all these changes are permanently made to your basement structure. Thus, you must also be sure of your decision while viewing the future situation.
The sump pump installation cost is crucial while gauging the utility you wish to leverage in the future. If used wisely, they can be the best investment you are likely to make for your home. Consider if you want to use your basement for something else in the coming times and base your final call on it.
Homeowners Guide to Black Mold Removal in Toronto

Learning that you may need black mold removal can be outright scary for many homeowners. Black mold is also known as toxic mold, which has been portrayed in the media as a threat to people, animals, and children. The truth about black mold is a... The post Homeowners Guide to Black Mold Removal in Toronto […]