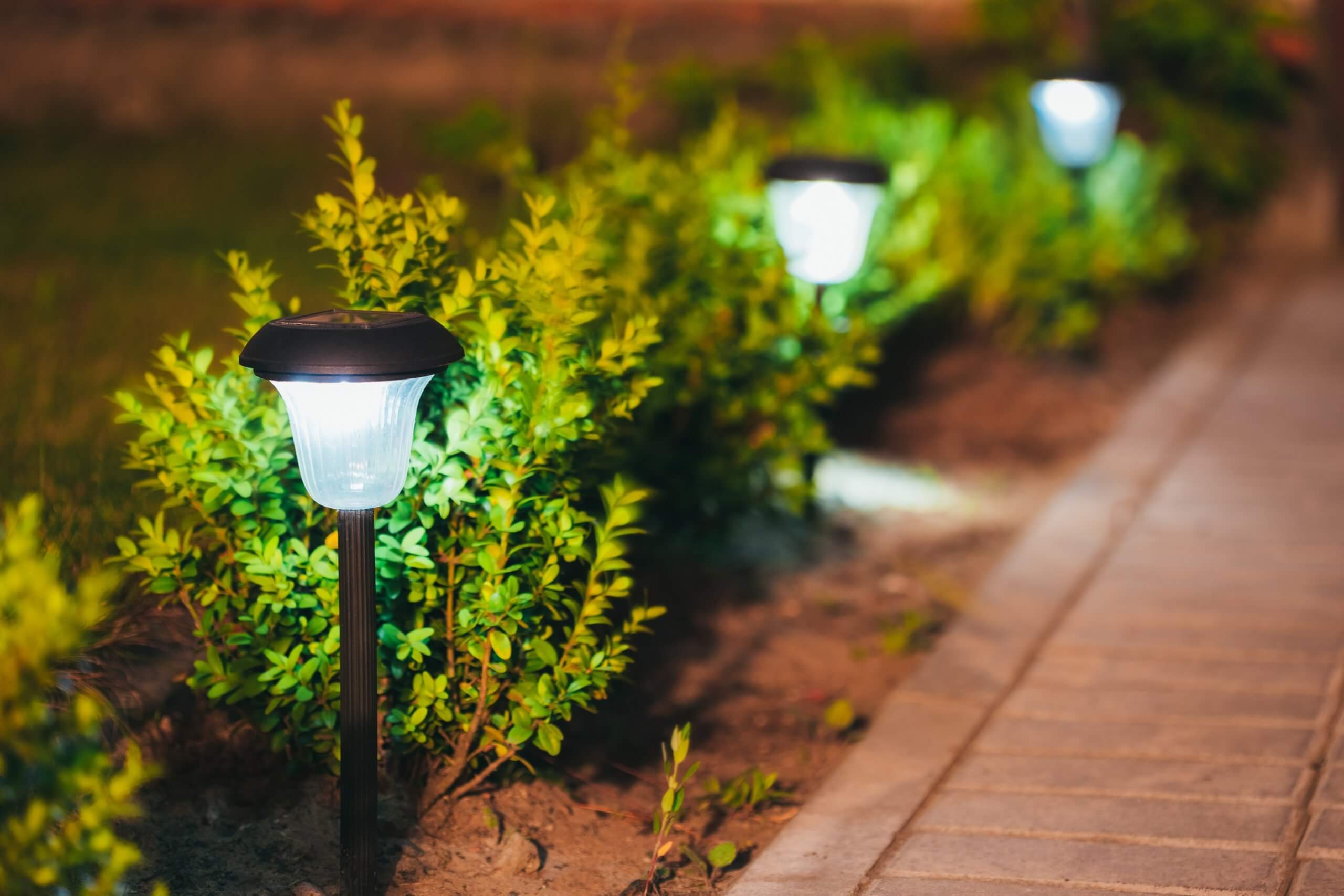 Your home's interior design is very crucial to your property's overall value. However, don't forget that another aspect that can increase it is your exterior's appearance.
While it can be a challenge to overhaul your outdoor, one way to transform how it looks without shedding blood, sweat, and tears is to apply the perfect outdoor lighting design for it. Whether your yard has limited space, a simple landscape, or lacks finesse, it will still stand out and look ravishing at night as long as you choose the proper lighting.
If you're ready to do that, here are some tips you should follow to create a great outdoor lighting design for your home:
1. Take Measurements And Plan Ahead
If you want your fixtures to be suitable for your space, measure its area first and take notes of the existing structure and theme. Make sure to include the measurements of your walls, fences, patio, and other spaces that you're planning to light up.
With those on paper, you can start creating a design draft. In it, you can write and draw how you envision the placement of your lighting fixtures and all other details. The initial draft and measurements you took will also allow you to know the size and number of lighting fixtures you'll need and buy. Be sure to take it with you when you shop since it's an important reference.
Additionally, ensure that you pick lights that are durable and weatherproof. And make sure that the fixtures you'll choose wouldn't overpower the other design elements in your backyard. If you need help on this aspect, you can visit https://washingtonoutdoorlighting.com/landscape-lighting-kirkland-washington/ or other similar sites.
If you're the type of person who would rather plan a design in a more tangible way rather than on paper, consider getting landscape lighting kits. A typical kit consists of several ground-based spotlights strung together on a single cable. All you need is to find a safe outlet to plug them into.
Thankfully, most kits are enough to light a medium-sized garden and yard. If you don't want to deal with a lot of wires, you can also get solar kits.
2. Stay Consistent With Your Outdoor Lighting Choices
Typically, most homeowners prefer warm lighting for their gardens as opposed to the cooler white to make it cozier as you feel indoors with thermostats installed. Normally, warm lighting is typical used in gardens or to establish a relaxing mood or vibe. You can go for this when lighting a sleek contemporary patio or a rustic unstructured courtyard. It's a safe choice as this works well for all types of outdoor settings.
However, make sure that you don't overlight or mix in some powerful blue or white LEDs. Even with warm lights, overlighting can hurt your eyes, and mixing in different colored lights can ruin the mood you're going for.
If you want to have a more vibrant lighting setup, you can install LED lights under benches and other outdoor fixtures instead of installing overhead lights. Spike spotlights are also great for this purpose. You can also use them to highlight individual shrubs or trees. When setting these lights, be sure that it's already dark for you to easily determine where to put them.
3. Always Choose Quality
Outdoor lighting fixtures should be durable and made to last for many years. So, don't go cheap on the quality. If the price might be relatively higher than the cheaper alternatives, choose the former. A little price difference goes a long way.
Brass lights are recommended since they're naturally resistant to corrosion and can withstand fickle weather. You may also choose brass material that may have been coated with other materials and colors. Check your exterior theme and see which looks best while considering the quality.
4. Know The Different Options For Outdoor Lighting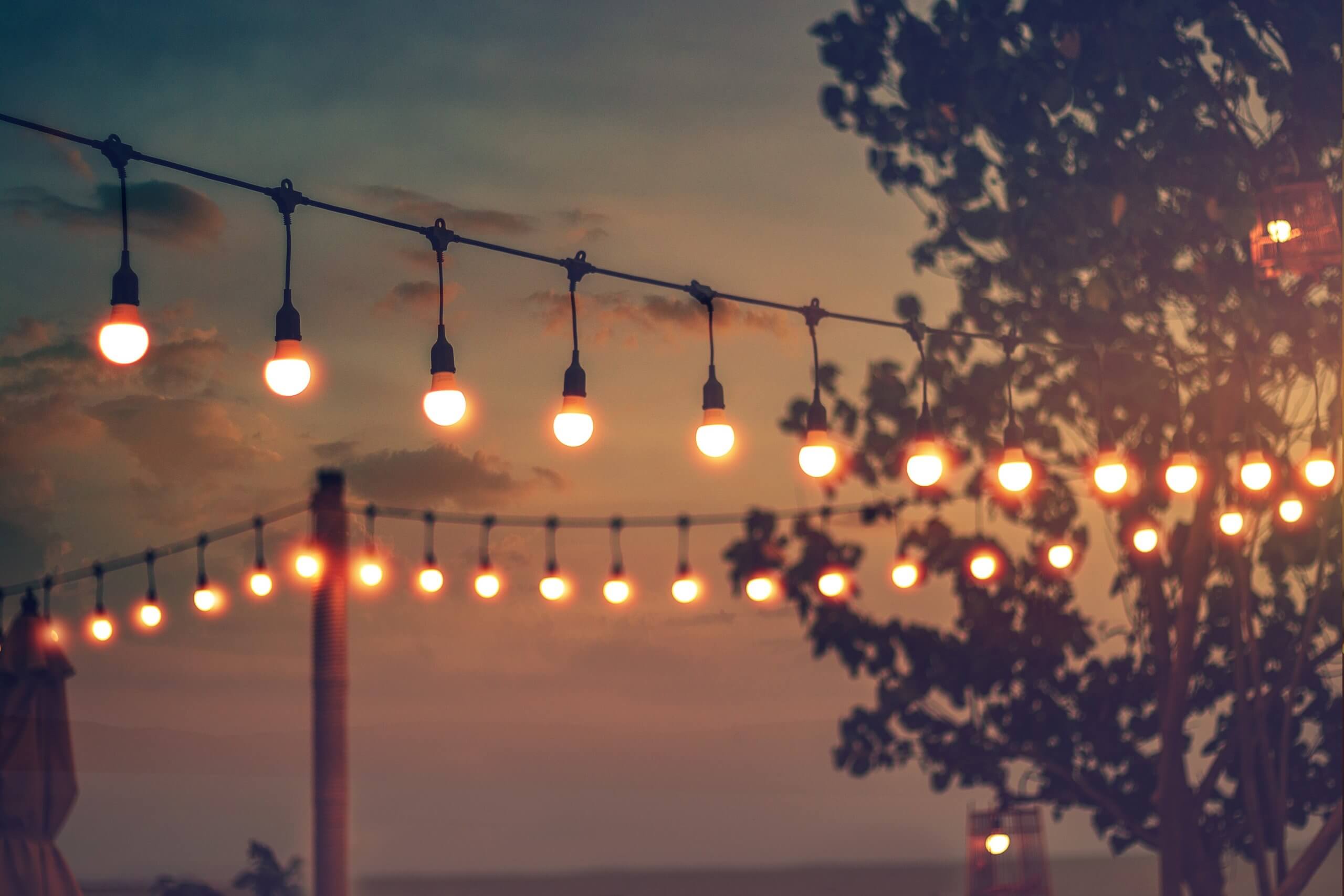 There are several options for external lighting. If you want a very elaborate lighting scheme, you might consider combining floodlights, spotlights, or path lights. The beam of light cast by floodlights is wide enough to illuminate a large area, while spotlights cast a narrower beam. And then there are the path lights, which are great for illuminating walkways and pavements.
After determining the type, you'll need to decide whether you would go for LEDs, halogens, or fluorescent lamps. The light produced by halogen bulbs is whiter and brighter than that of fluorescent bulbs. On the other hand, a fluorescent light bulb emits little heat and has cool, visible light, and uses less electricity. However, the downside of fluorescent bulbs is that they contain mercury, which could be a potential risk if they're broken or smashed.
Among the three types of lights, LED is usually the preferred option. Many households go for this choice because it's eco-friendly and is longer lasting than the other two. Even with tiny LED bulbs, you'll be getting a considerable amount of light enough to illuminate your outdoor spaces. The only downside of this option is its price, as it usually costs higher than the rest of the lighting options.
5. Decide Which Outdoor Areas To Install Lights
It is possible to install outdoor lighting virtually anywhere, but certain places require it more than others. Look at these outdoor spaces on your property and assess whether they're crucial to have outdoor lights on:
Paths: Well-lit paths are both welcome and necessary, enabling visitors to feel more welcome and ensuring their safety. Installing low-powered lights is normally enough to guide people in the dark. If you want a fancier option, you can go for illuminated pavers.
Gazebos Or Pergolas: Having gazebos or pergolas also requires lighting of some sort to emphasize their design and architecture. It's necessary for good lighting to make your calming backyard oasis truly one of a kind.
Entry Way: Whether you use wooden doors or steel gates, putting lights on the entryway is necessary.
Patio: An outdoor kitchen, grilling area, railings, and seating areas can be lit up for specific tasks on a deck or patio. You may go for an uplighting fixture if you want to have lights on your outdoor patio umbrella or other outdoor furniture.
Driveway: A low-voltage landscape lighting system is a good choice if you want to light your driveway as your car's lights should be enough to guide you when parking.
Architectural Designs: Lighting used in outdoor landscapes can highlight a wall by sprinkling it with water or grazing it with grass. If you have a vertical garden, installing some lights will add splendor to its overall aesthetics.
With lots of landscape lighting fixture choices, you can opt for the ones that will look great on your architectural features.
6. Consider Security
Aside from enhancing your home's aesthetic appeal, outdoor lighting can improve its security as well. Security lights must be installed upon the entryway, gates, and other areas that are a bit darker so that you and cameras better see the people coming in and going out of your property.
You can install wall lanterns on each side of your garage door or an overhead light fixture to brighten up the area. Also, make sure to install wall lanterns or spotlights near doors and windows to add security.
When you're shopping for security lights, you can also choose those that have sensors. There are lighting fixtures with motion detectors, so it will automatically switch on if it detects movement.
7. Don't Exaggerate Your Lights
It is a common mistake for homeowners to overlight their exteriors. Keep in mind that the goal here is to highlight and emphasize your yard's features and not waste it on your monthly electricity bills.
To create contrast and balance in your outdoor area, you also need dimly lit some parts of your yard. Aside from saving a few bucks from unneeded lighting, you'll also prevent yourself from being a light pollution contributor. Moreover, your yard won't look like a parking lot at night.
By reducing your energy consumption, you'll also reduce your carbon footprint. Aside from balancing the amount of light on your property, you can also use LED and downward lighting to prevent generating light pollution.
8. Check Out Your Outdoor Lights From Inside Your Home
When planning and previewing your outdoor lighting design, you should also consider looking from the inside of your home. Imagine how your patio, garden, or pathway looks from inside. This will allow you to be able to plan your outdoor lighting better since most of the time, you'll be inside during nighttime. At night, lighting shrubbery or gardens from a living or dining room gives the impression of an ample and beautiful living space.
Conclusion
Planning is one of the keys to achieving your dream scheme for exterior lighting. Take the time to think about how your space will be used. Also, consider what effect you wish to achieve and how your lighting setup will function practically. After all, the lights you'll install are not just for aesthetics; they're also needed to improve visibility and security in your property. And lastly, remember that setting up an outdoor lighting design is a long-term investment for your home as it can improve your property's aesthetics and overall market value.
The Energy-Efficiency Advantages of Vinyl Window Replacement

Windows are more than just portals to the outside world; they play a significant role in determining the comfort and energy efficiency of your home. If you're looking to improve your home's energy efficiency, consider the advantages of vinyl window replacement. In this article, we'll... The post The Energy-Efficiency Advantages of Vinyl Window Replacement appeared […]