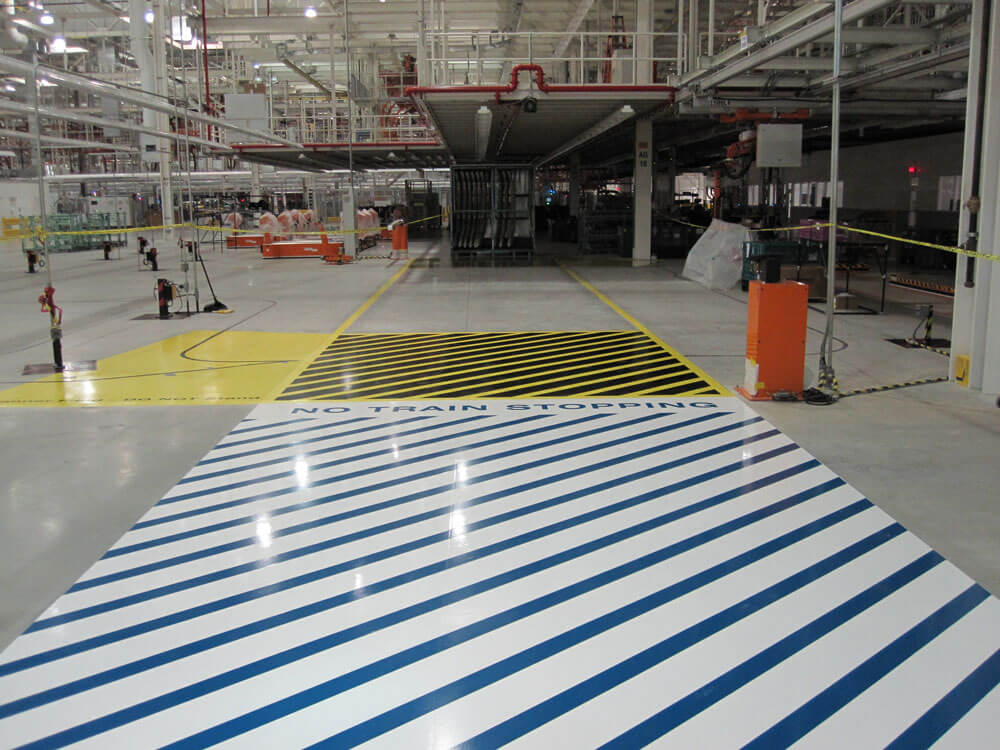 Your business space is important and it's not just because it is where you create your unique product or service. The space is also where clients will visit to talk about business opportunities. The first impression they have of you and your business is the impression that often lasts, you need to get it right and choosing epoxy floor coatings can help with this, here's how.
Professional Appearance
A concrete floor is practical and cheap to install. However, it will start to break up and have small pits, as well as loose pieces. This is natural thanks to the footfall and potentially moving equipment across it. The appearance is of tired premises that need some loving.
In contrast, an epoxy floor is shiny, looks fantastic, is usually non-slip, and lends itself to business applications. For example, epoxy flooring can be made in different colours to signify different sections of the business. It can be easily painted or you can add hazardous tape to it and mark walkways.
All of these things will help your staff perform their jobs better and will ensure that anyone visiting is impressed with your business. That will help you retain or attract new clients by resetting thermostats.
Epoxy Coatings Are Cost-Effective
You can opt for the cheap option and do the epoxy coating yourself. However, this is more complicated than you may think and is not usually the best option. It's better to ask a professional. After all, to get a great finish you need to put the time and effort into the preparation stage. According to Waterproofing Decks Expertsepoxy grout is mostly used because it's durable and waterproof and requires no sealing.
A professional will cost a little more. This will push the price up, making it more expensive than a concrete finish. But, epoxy flooring will last much longer. This type of flooring will generally last 15 years or more. That means it is cheaper and more cost-effective in the long term, making it a good investment for your business.
It's Stain Resistant
Epoxy flooring is very easy to look after. All you have to do is sweep it and mop it occasionally. You can even vacuum if you prefer. Alongside the ease of maintenance, you'll be pleased to note that it is waterproof and stain-resistant. That makes it hard to ruin your epoxy flooring. Again, this is better for visiting clients and your budget.
It's Safe
Most epoxy floorings are non-slip. As a business you need to be responsible for your staff, any accidents they have could be the responsibility of the company. It's important that you take all reasonable steps to mitigate risk and keep your employees safe just like Piratebay keeps you safe. It doesn't just avoid them suing you.
Looking after your employees makes them feel valued and improves productivity. It also decreases the likelihood of employee absence through injury, which has a direct effect on productivity and your bottom line.
Epoxy floor coatings can be used in almost any space in your business or even at home. If you're considering replacing or upgrading your floor, it's worth considering.
Homeowners Guide to Black Mold Removal in Toronto

Learning that you may need black mold removal can be outright scary for many homeowners. Black mold is also known as toxic mold, which has been portrayed in the media as a threat to people, animals, and children. The truth about black mold is a... The post Homeowners Guide to Black Mold Removal in Toronto […]