Introduction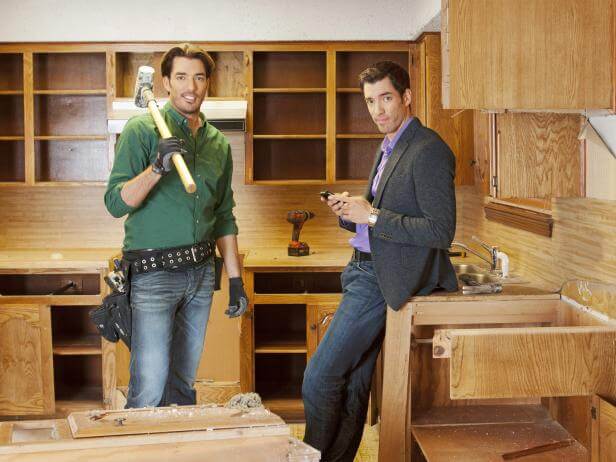 Most homeowners get better at remodeling with time – often after making a few renovation mistakes. This is especially true for new homeowners.
New homeowners are likely to make more renovation mistakes because they are often on a tight budget or new to the renovation industry.
Home renovation is an endeavor that cannot be underestimated. A lot of investment goes into making the house look how you want. One simple mistake will not only affect how the interior looks, but it will also increase the cost of renovation to correct the mistake.
That being said, whether you are a new homeowner or an experienced one, going with a professional is always the best course of action.
Home Renovation Mistakes New Home Owner Makes
Buying your first home is a major milestone. It also comes along with a whole new set of knowledge about home renovation. Whether it's a minor cosmetic fix or a major haul, ensure you do thorough research and avoid making mistakes like not resetting honeywell thermostat.
If you are considering a home renovation, below are a few mistakes that you need to consider avoiding.
Mistake 1: Attempting To DIY
If there are minor renovations, you can certainly do it yourself. But don't attempt to go for complex DIY.
Most people think they can reduce costs by taking the home renovation project into their hands. If you think the same, here is the truth – you are saving money only on the surface.
You must know that you are not an expert; hence, you will be using too much energy, time, and resources to do even a simple home renovation. While this is not enough, you might make mistakes that will cost you double what you could have paid the contractor and get the job done.
Mistake 2: Always Going For The Lowest Bid
When choosing professionals, most homeowners go with the lowest bid. This is because they think that saving in the bid can be used in home renovation. But the truth is that you might lose far more than what you save going with the lowest bid in the long run.
If you are going with the lowest, you can't expect the work equivalent to the highest bid. However, if the bid looks too good to be true, take your time to read the reviews of the contractor.
Spend your time, do your due diligence and find out what others have experienced while working with this vendor.
Mistake 3: Not Taking The Holistic View
When you upgrade one portion of the house, it makes your other portion look more old and outdated. For example, you have painted your kitchen wall with new fresh paint. However, while the whole kitchen might look new, the old cabinet will take away all your hard work and expenses.
Ideally, you will renovate all the portions of the house at one point. If that is the case, you just need to wait patiently and save enough money that you can complete the renovation all in one shot to avoid having any mish-mash.
Mistake 4: Not Getting The Right Permits
While it might seem like a waste of time, money, and energy for minor renovation work, there are places where it is mandatory. If you have o idea whether your place has such laws or not, it is always better to have a permit and stay on the safe side.
The permits help you move forward with your projects without any issues. In fact, it is even used to show that the work has been completed as per standards. This assures the future but with the quality of work.
We have seen people doing renovation without any permits. And when they tried to sell unpermitted work, walls were torn open, which resulted in far more expenses than getting permits.
Mistake 5: Having Unrealistic Expectations
It is important that you stop having unrealistic expectations from home renovation projects. To avoid any disappointment, start doing your research into timelines and budgets.
Call for the local home renovation, ask for an estimate, what of the permits to arrive, and once you have everything ready, you can move forward with the projects.
Furthermore, you must know that low turnaround time and cheap costs will not yield the best results.
Conclusion
Instead of doing DIY and making home renovation mistakes, call for Hammer home renovation in Dubai. They are professionals who will deal with home renovation projects with the highest quality.
Home renovation is a major investment you make in your home after buying it. If you are not careful with your approach, you might end up messing with your home and paying extra to clean up the mess.
The Energy-Efficiency Advantages of Vinyl Window Replacement

Windows are more than just portals to the outside world; they play a significant role in determining the comfort and energy efficiency of your home. If you're looking to improve your home's energy efficiency, consider the advantages of vinyl window replacement. In this article, we'll... The post The Energy-Efficiency Advantages of Vinyl Window Replacement appeared […]