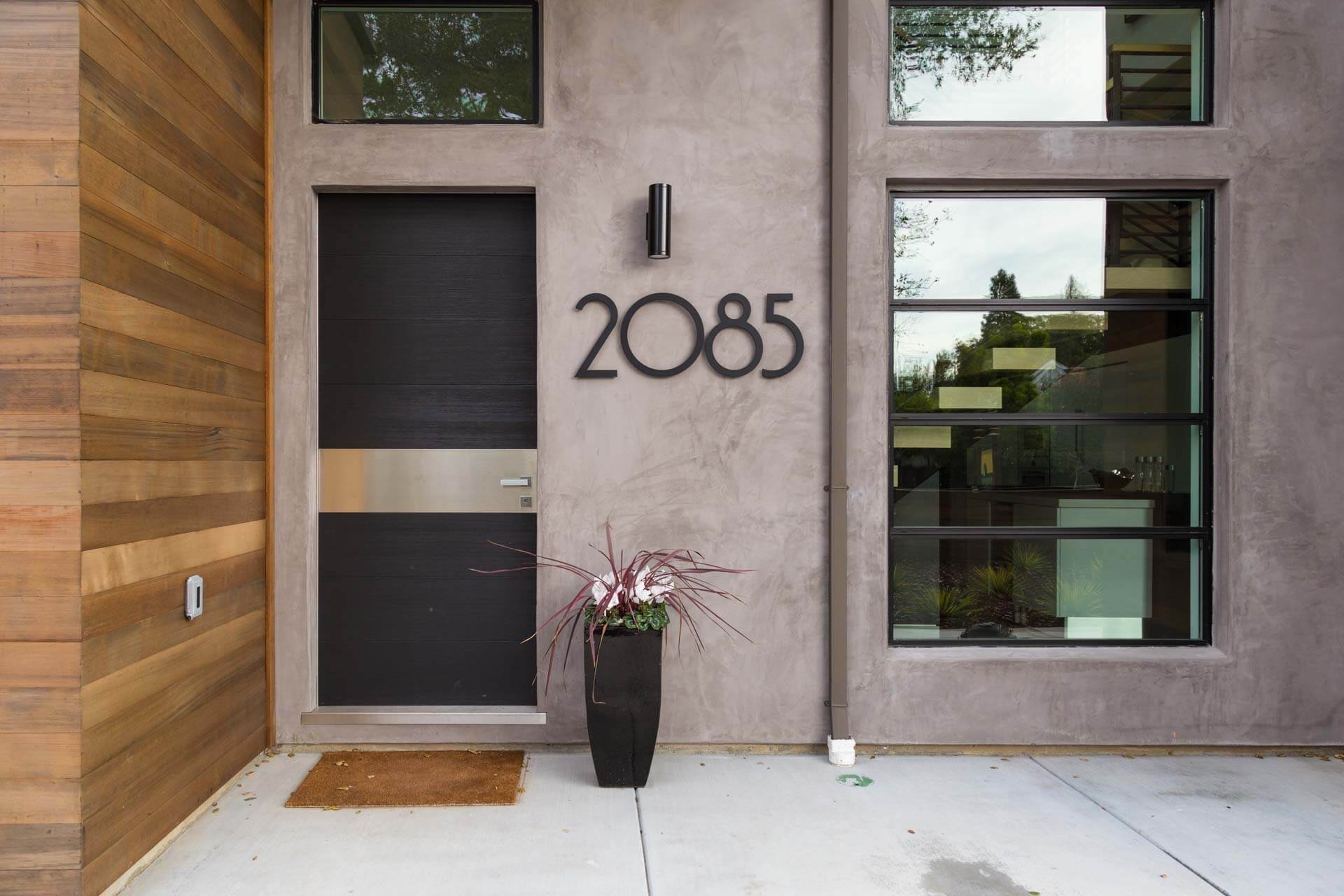 You probably spend more time than you think just going in and out of your front door. It's the first thing you see when coming home from work or school, the last thing you see before going on holiday, and it is often the first place guests see when coming to visit. That's why choosing the right front door is so important! The front door is also one of the first things potential buyers will notice when checking out your home.
The look and feel of your front door can say a lot about you. A great front door can be like icing on a cake—it completes the look of your home and leaves an impression that lasts long after visitors leave. Whether you live in an apartment complex or a standalone home, what kind of front door says something about you as a homeowner. Read on for expert tips on choosing the right front door for your needs, style, and space. If you're looking for a new front door for your home, Clydebuilt doors can help.
Decide on your style
What style of front door suits your home and your needs? As you start your front door search, think about the style of your home and what you want the front door to say about you and your home. Does your home have a traditional feel, a rustic vibe, or a modern aesthetic? Do you want your front door to blend in with your home's existing design, or do you want it to stand out as a design element? You can choose from a variety of styles that vary from wood to uPVC to aluminium.
How to choose the right material for your front Door
Now that you know the pros and cons of each type of door, you can pick the right front door material for your space. Keep in mind that a front door can cost a fair amount of money, so it's important to do your research and find the door that best suits your needs. We break down the pros and cons of each material type so you can decide what's right for you. If you're torn between two materials, you can keep this chart in mind as you narrow down your search.
Real Wood: Real wood is often the first choice for homeowners when it comes to front doors. Wood is a classic look that can blend in with a wide variety of home styles. It comes in many varieties, including cedar, redwood, cypress, and more. There are also many types of wood doors to choose from, from natural wood to exotic wood. You can also find wood doors that are prefinished, treated with sealants and stains, or come with a paintable finish.
Pros: Wood is extremely durable and can withstand almost any weather condition. It's also easy to repair and can be sanded and repainted to last for decades.
Cons: Wood is vulnerable to water damage, so it's important to keep it well maintained. Wood can also be more expensive than other materials.
Metal: Metal doors are highly durable and can withstand just about any kind of weather. They're also very secure, making them a good choice for people who live in high-crime areas. Many metal doors come with keyless entry systems that allow you to lock and unlock the door remotely. Depending on the type of metal used, metal can come in many different colours. It's also easy to paint metal to match any colour scheme.
Pros: Metal doors are extremely durable and can last for decades without needing to be replaced. They're also very easy to repair and can stand up to any kind of weather.
Cons: Metal is vulnerable to rust, so it's important to keep it well maintained. It's also heavier than other types of material and can be difficult to install.
Final Words
Regardless of the material you choose, make sure to take your budget into consideration. You don't want to spend too much on your new front door, but you also want a quality product that will last for years to come. Make sure to shop around for the best prices and get quotes from local contractors if you're doing the installation yourself. You don't want to skimp on quality just to save a few bucks, but there's no need to spend top dollar either. Choosing the right front door to suit your needs and style can be an exciting process! Once you've found the perfect front door, you'll love coming home every day.
The Energy-Efficiency Advantages of Vinyl Window Replacement

Windows are more than just portals to the outside world; they play a significant role in determining the comfort and energy efficiency of your home. If you're looking to improve your home's energy efficiency, consider the advantages of vinyl window replacement. In this article, we'll... The post The Energy-Efficiency Advantages of Vinyl Window Replacement appeared […]