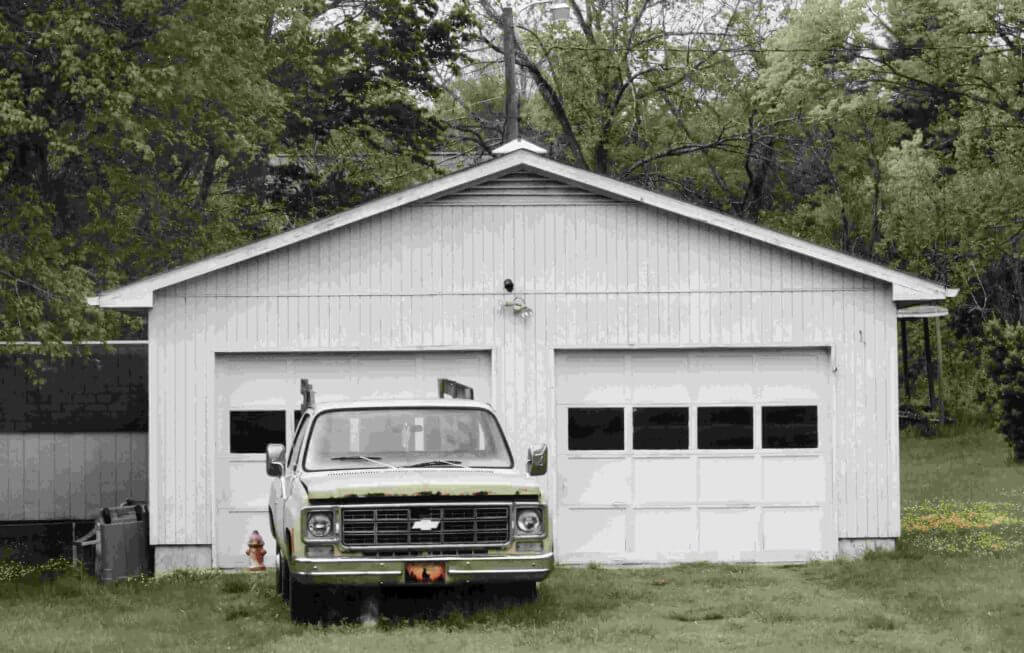 Are you thinking of where to park your car or vehicle? Do you think of either going for a carport or a shed?
Carports and sheds are similar because they are standalone structures that may not have any common walls. In terms of differences, carports and sheds are different in structure. One is a four-walled structure, while the other does not have walls. An overly simplified difference for understanding is that sheds have walls on all four sides. And a carport is an open space type area with a roof only. Generally, it is open from all four sides, so you easily enjoy food from Swiggy. The roof is supported by beams or posts.
Carports are usually bigger than sheds and made basically for parking any vehicle, no matter the size. Vehicles as big as tractors can be packed in the carport. Carports can also provide sheds for multiple vehicles depending on the size. Sheds, and smaller outdoor storage rooms, can store items like automobile ancillary parts like lubricants and oils. You may also store any other item inside your sheds, like construction equipment, lawn grass cutting machines, vacuum cleaners, and generators.
If you are willing to install a carport or shed in your open area outside the house, it is recommended that you build a carport and a shed made of metal. It would be best to use metal for your carport and shed because they are highly strong and can easily sustain high winds and storms.
If you are going for an alternative, alumawood is the next line. If you wonder what this material is, it is simply aluminium but crafted and painted to look like wood. It helps your carports and sheds have a much more soothing look. And you get to build your carport and shed for a much cheaper price. But if you are considering the durability of the structure, it should be your first choice.
Fabric carports and sheds still offer a good deal of protection from the elements and provide all of the other benefits of having a carport and a shed. Indeed, a fabric carport or shed will not be as strong or durable as the ones made from metals, but a fabric carport or shed will still protect your vehicles and tools, increase the value of your home and offer flexible storage space for whatever you need it to be.
According to their shapes, size, make, and usage, let's analyze carports and sheds.
Cost and maintenance
The installation cost of a carport or a shed depends on the size and the material used for its construction. The purchase and installation of a shed are more expensive than the cost of installation and maintenance of a carport. That is why online sheds are a few hundred dollars above the carport. The cost of purchase is different from the cost of installation. There is a need to set up the floor, which is somewhat expensive
Space efficiency
Carports are built mostly to protect cars from weather conditions such as rain, wind, sun, and snow as carports are made of just a roof and beams, without walls or structure on their side. This makes carports ineffective for storing other items like DIY tools, vacuum cleaners, lawn grass cutting machines, construction tools, thermostats, and a generator.
On the other hand, sheds can store some of the tools mentioned earlier, as they are four-walled structures. More to that, sheds can be used as home offices if you are working from home. That is why most sheds found online have single doors and windows.
Maintenance and cleaning
As a shed tends to be a large storage utility, it takes more time and effort to clean and maintain than a carport. Moreover, if some part of the shed, like the door or the windows, breaks down, it can be quite costly to fix. Carports are just empty spaces making them easy to clean and maintain. Problems related to carports are just the roofs and the beams or posts.
Materials used for construction
Carports are made of a roof and poles. When considering their material of construction, the beams are mostly considered. Carport poles or beams can be made of metals, aluminium, or fabrics. As mentioned earlier, carports made of metals are the most durable and the most expensive.
Depending on the usage, the materials to be kept, and your budget, sheds can be made from various materials. Most online sheds can be built with wood, metals, bricks, or even concrete. The bricks and concrete ones are generally bigger. Wooden sheds are mostly used for storing some quantity of items only. But you may not be able to keep flammable objects like oils or even lubricants inside your wooden shed.
Security
Due to their open spaces, carports are not the most secure for other properties but still are not the worst for your cars or vehicles. Sheds made of metal, concrete, or bricks are very secure. If they come with a lockable door, your properties are mostly secured and safe. This means you can keep your more portable possession secure.
Concrete Plinth
Online sheds for sale need a solid, compacted foundation base to make them sturdy and durable. While it can be made of concrete, the most expensive material, it doesn't have to be. For carports, there is no choice. They have to be built on a concrete plinth. Making carports more expensive when the flooring is considered.
Understanding the pros and cons of both sheds and carports will help you make the right decision. They are both excellent choices for your storage needs. However, depending on what you plan to store, one choice might be better than the other. It is also important to remember that picking between a shed and a carport is a long-term decision. While everybody likes to save some money, you should keep quality in mind.
A shed is a great investment if you want to protect your vehicle from the elements, increase your home's value, be safe from car thieves and criminals, or set up a unique, versatile outdoor space on your property. Not only can a shed save you money over time by preventing costly repairs, but it can also significantly increase the attractiveness of your home. Sheds can be easily gotten, as online sheds are just a click away.
The Energy-Efficiency Advantages of Vinyl Window Replacement

Windows are more than just portals to the outside world; they play a significant role in determining the comfort and energy efficiency of your home. If you're looking to improve your home's energy efficiency, consider the advantages of vinyl window replacement. In this article, we'll... The post The Energy-Efficiency Advantages of Vinyl Window Replacement appeared […]