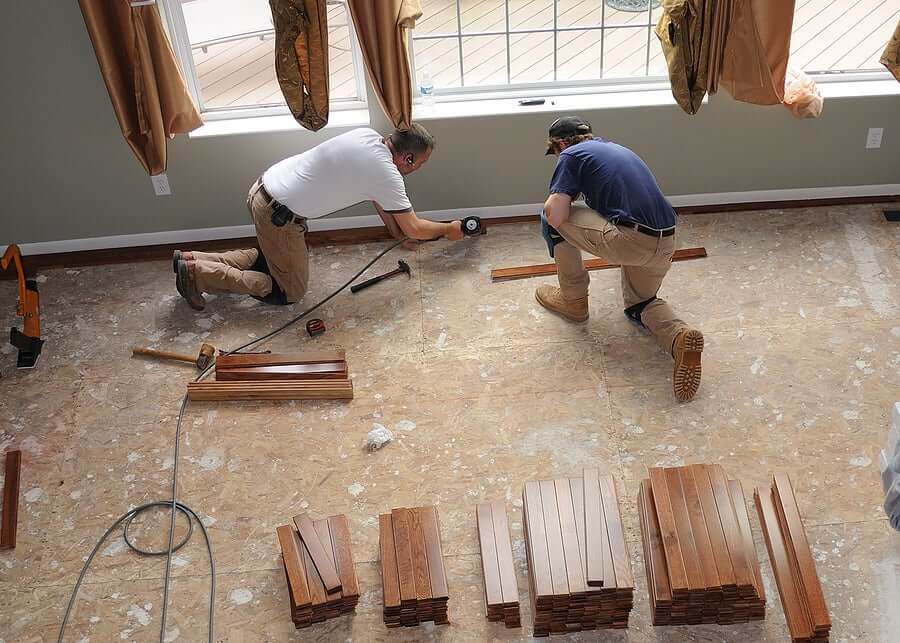 Home renovations are understandably daunting endeavours, being expensive interventions that can uproot home life for months at a time. However, renovations are also huge investments, and can improve quality of life significantly. If you're a first-time buyer new to renovating, what should you think about before you start?
Figuring Out Costs In Advance
The first part of any home renovation project should always be the budget. You'll already have a rough idea of the kind of outcome you'd like, but your outcome can be achieved at a variety of price points. How much money do you have set aside for your project? Labour is often the most expensive part, so how much are you willing to spend – and how much will you do DIY?
Permissions and Restrictions
Beyond the material cost of any potential renovations, there are also some fundamental considerations to take regarding permissions, restrictions and regulations. Depending on the nature of your renovation, you may need to think about applying for planning permission; thanks to a relatively recent change in rules, planning permission is no longer needed for loft conversions to a certain extent, however any other major changes or extensions may need to be permitted by your local council.
Your plans will also need to consider building regulations, where compliance is a legal requirement but can have budget implications. There is also the potential for legal difficulty in relation to restrictions on the property or land, referred to as 'restrictive covenants'.
Restrictive covenants are stipulations in the title deed of a propertys, that prevent certain activities or renovations from taking place on the plot. A covenant might preclude the building of extensions or outhouses, or otherwise restrict any fundamental change to a property's layout.
Sourcing the Right Tools and Materials
With a costed plan and permissions secured, you can start to think about the material logistics of undertaking your renovations. It can be tempting to keep costs low by seeking out the cheapest tools and raw building materials, but without paying close attention to what you're buying, you could be letting yourself in for a sub-par renovation.
Another part of the equation is the reliability of the supplier in question. For example, you'll want to source your plasterboard from a reliable supplier in order to ensure it arrives on time and in the right condition; unnecessary delays and returns can cause labour costs to balloon.
Asking for Help
Lastly, even with a team of contractors on your renovations, a little advice from an external party can go a long way to achieving your ideal renovation. Whether consulting with another company for advice on lights, design and décor, or reaching out to a DIY community for advice on cutting costs in renovating, asking for help can be instrumental to making your renovation go smoothly.
Top 5 Creative Ideas to Achieve a Contemporary Home Interior Design

The construction for house renovations is in full swing thanks to the excellent weather and the dry, clear skies. If you live in an area with great weather wouldn't you take advantage of it and have yours renovated too? Style, however, is different for each... The post Top 5 Creative Ideas to Achieve a Contemporary […]