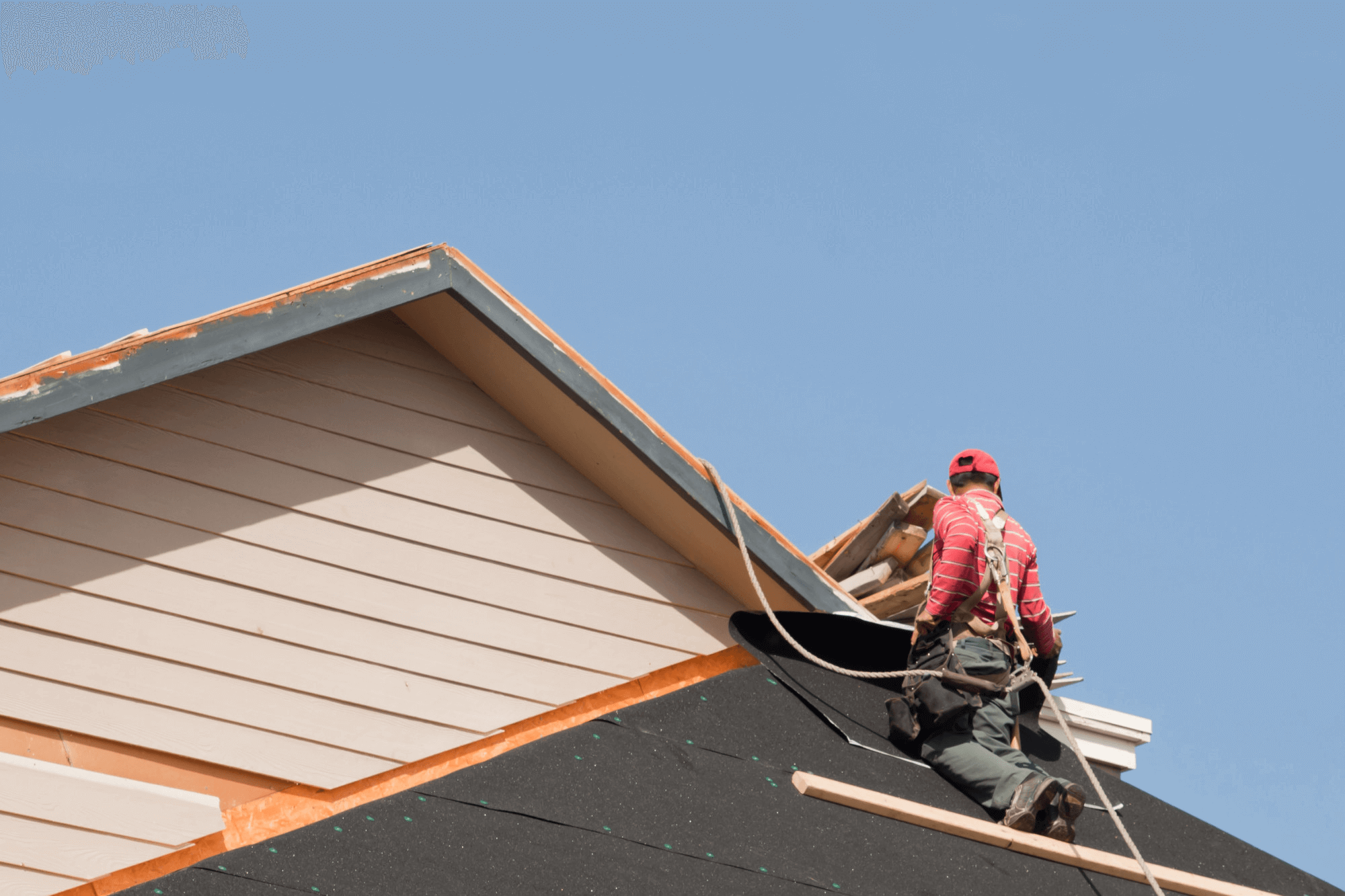 Have you ever wondered whether your home might need a roof replacement? Roof replacements can offer countless great benefits, but they're not necessarily right for everyone – and, needless to say, they don't come without a significant cost either. In line with this thought, today, we're looking at some of the key things you need to know about roof replacements, including what they are and why your home might need one.
Why You Might Want to Get a Roof Replacement for Your Home
Your home is your castle, as they say – and so, making sure it's given the care and TLC it deserves is hugely important. However, replacing your property's roof is no small step, and so it's important to keep some of the key reasons that you might want to replace your property's roof in mind to help.
So, why might you want to get a roof replacement for your home? Well, the following points could be worth keeping in mind:
Add a new aesthetic: If you want to transform the look of your home, getting a roof replacement might be one of the best steps to take. Indeed, changing your roof for new materials, or even just replacing it with the same option (but newer), can really give your home a new look. After all, refreshing the roof can make your home look significantly newer and add a new style.
Improve insulation: Did you know that your property's roof plays a significant role in heat loss from your property? In line with this, replacing your roof can massively increase the level of insulation within the property, reducing heat loss and making your home feel more comfortable and cozy. This may also help reduce energy bills, keeping costs down to heat your property.
Repair damage: Over time, even the highest-quality roofing will begin to experience a lot of wear and tear. As a result, there comes a time when you may need to replace your property's old or damaged roofing with a newer, undamaged roof instead. Indeed, damage to your roof can actually put the property at significant risk; for example, water entering the property through a leaking roof could lead to structural damage and disrepair, increasing the chance of mold buildup and weakening the integrity of the building.
Increase the value of your home: Did you know that you can significantly increase the value of your home by replacing your roof? This can be a simple way to help revitalize your property and increase its appeal, so if you're looking to sell or rent the home out, replacing the roof might be something to consider.
These are just a handful of the different reasons you might want to get a roof replacement for your property. So, if you need further advice and ideas, be sure to get in touch with a local team of roof replacement service providers to see if this is the right choice for your needs.
What to Think About If Your Home Needs a Roof Replacement
If you've decided now that your home roof might need replacing, knowing where to turn and who to get help from can be very helpful. Luckily, the following points can help you determine the right approach for your roof replacement.
The Type of Roofing
One of the most important things to think about in regards to your roof replacement is the type of roofing. Indeed, there are many different types of roofing, including asphalt shingles, metal panels, rubber slates, authentic slate tiles, and clay tiles. These days, it's even possible to get "green" roofing (where grass grows on top of the roof) or individual solar tiles, combining the aesthetic of tiles with the practicality of solar panels! What's not to love?
Needless to say, there's a solar panel solution for everyone – but the type of roofing you choose will inevitably depend on your property and what you need specifically. So, don't leave this to chance; always make sure you've considered the type of roofing carefully to see if this might be a good option for your needs.
Choosing the Right Roofing Contractor
As a further point of note, it's highly important to consider your choice of roofing contractor carefully to help. Indeed, finding the right roofing contractor isn't necessarily easy, but there are plenty of things you could consider that may help with this. Some of the main things you'll need to think about when choosing a roofing contractor include:
Reputation: When choosing the right roofing contractor, always make sure you've first started by checking out your chosen team's reputation. Reputation can tell you a lot about the brand and how well the brand can deliver in terms of customer service, making this an important point to keep in mind.
Expertise: Experience plays an integral role in choosing the right roofing contractor. Indeed, a team with little experience likely won't be able to deliver the top-quality results you're expecting, meaning that you could end up with a roof that's poorly installed accordingly. Ideally, look for a brand that's previously completed installation projects using the same type of roofing material as you are having installed for the best results.
Insurance: Roofing can be a potentially risky task. In line with this, it's highly important to ensure that your chosen provider has ample insurance in place to protect everyone in the event of accidents, damage, slips, or falls (and any other potential liabilities that may arise).
Price: While it's generally the last factor you should consider, looking at price is vital to ensure that your chosen team is able to deliver good value for money with their roof installation services.
These are just a few factors that you should keep in mind when deciding whether or not to hire a particular roofing contractor. Don't chance it!
Final Thoughts
Roof replacements can offer plenty of great benefits, but it's important to keep in mind that they're not necessarily right for everyone. As such, if you have been planning to replace your property's roof, always take some time to consider what this might mean for your property and whether this could be the optimal approach. After all, replacing your property's roof is undoubtedly costly, but choosing the right team can help you get the most from this investment.
The Energy-Efficiency Advantages of Vinyl Window Replacement

Windows are more than just portals to the outside world; they play a significant role in determining the comfort and energy efficiency of your home. If you're looking to improve your home's energy efficiency, consider the advantages of vinyl window replacement. In this article, we'll... The post The Energy-Efficiency Advantages of Vinyl Window Replacement appeared […]