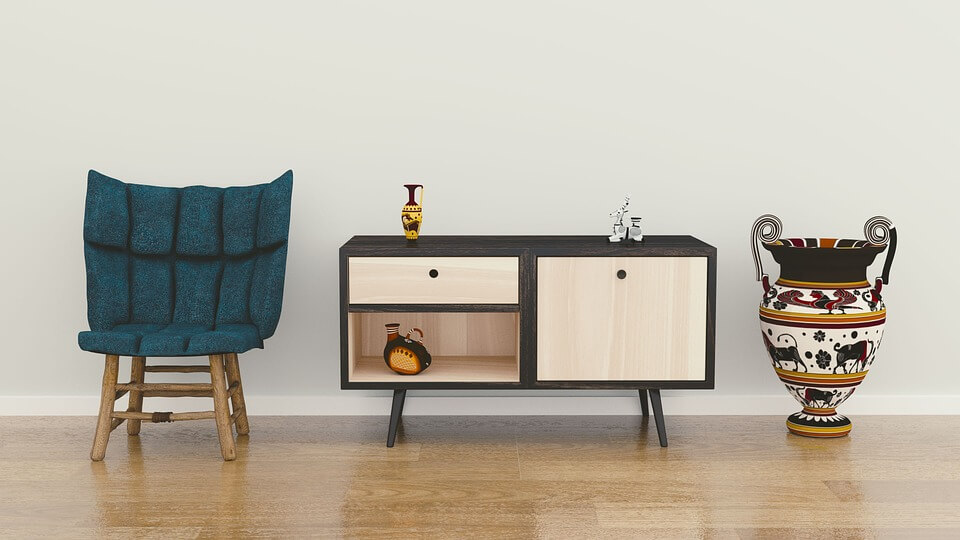 The design and décor of your home reflect your personality and taste. Every piece of furniture in your home adds to the character of your space.
When you buy ready-made furniture from a store, you're choosing from a limited selection of styles and colors. However, investing in custom furniture can give you more flexibility and control over your décor.
In this article, we'll explore the many benefits of investing in custom furniture for your home. From unique design to exceptional quality and durability, custom furniture offers advantages that simply can't be found with pre-made pieces.
So, whether you're looking to elevate your home's aesthetic or simply want furniture that fits your space perfectly, custom furniture is the way to go.
Personalized Design to Meet Your Unique Needs
When you invest in custom furniture, you get a unique design that is tailored to your exact specifications. You can work with a furniture designer to create a piece of furniture that matches your style, personality, and the specific needs of your space. The end result is a piece of furniture that is truly one-of-a-kind and not found anywhere else.
If you're looking for custom furniture in Nashville, it would be worth checking out Head Springs Depot. They pride themselves on using only the best materials, paired with expert craftsmanship, to create unique furniture pieces that are both durable and beautiful.
As proof of their craftsmanship, Head Springs Depot has won multiple awards, like the Sizzle Awards for Best Home Decor in 2019, 2020, and 2021, and Williamson's award for best place to buy furniture, among many others.
They can help you get personalized design services that cater to your specific needs and preferences. Their expert designers will work closely with you to create a piece of furniture that not only matches your style but also fits perfectly in your space.
You'll also receive updates and progress reports throughout the process, giving you complete control over the design and allowing you to provide feedback and make changes along the way.
Quality Craftsmanship for Durability and Longevity
When investing in furniture for your Nashville home, you want pieces that will stand the test of time. One of the key benefits of investing in custom furniture is the quality craftsmanship that goes into each piece.
When you work with a custom furniture maker, you have the opportunity to choose the materials that will be used in the construction of your piece. This means that you can select high-quality materials that are built to last, such as solid wood, genuine leather, and sturdy metal hardware.
Additionally, custom furniture makers pay close attention to the details of each piece they create, from the precision of the joinery to the careful selection of finishes and upholstery. This attention to detail ensures that your custom furniture will look not only great but also durable and sturdy enough to withstand daily use for years to come.
Tailored Fit to Maximize Space and Functionality
Custom furniture makers can design and create pieces that are perfectly suited to your home's unique layout, dimensions, and style. This means that you can optimize the space you have and make the most of every square inch.
According to a survey by the National Association of Home Builders, maximizing space is a top priority for homeowners. In fact, 80% of homebuyers say that having a laundry room is essential or desirable, while 75% say that having a walk-in pantry is important.
Custom furniture can help you achieve these goals by providing you with pieces that are specifically designed to fit your space and your needs. For example, a custom-built storage bench can provide both seating and storage in a small entryway, while a custom-built wall unit can maximize storage in a living room or family room.
In addition to maximizing space, custom furniture can also maximize functionality. Custom furniture makers can incorporate features that are tailored to your specific needs, such as hidden storage compartments, built-in lighting, or adjustable shelves. This can help you make the most of your furniture and increase its versatility.
Environmental Benefits
Mass-produced furniture is often made using cheap, synthetic materials that have a negative impact on the environment. In contrast, custom furniture is typically made using high-quality, sustainable materials that are better for the environment.
According to the Environmental Protection Agency, furniture makes up over 12 million tons of household waste each year, with much of it ending up in landfills. Investing in custom furniture made from sustainable materials can help reduce the amount of waste generated, ultimately ending up in landfills.
Additionally, many custom furniture makers use reclaimed or repurposed materials in their designs, which further reduces waste and helps protect the environment.
Custom furniture can also be designed and constructed to last for generations rather than just a few years. This means that you won't have to replace your furniture as frequently, which reduces the amount of waste generated over time.
Supporting Local Artisans and Businesses
When you work with a custom furniture maker, you support small businesses and the local economy and promote traditional craftsmanship and skills.
According to the Small Business Administration, small businesses represent 99.9% of all businesses in the United States and employ over 47% of the private workforce. By supporting local artisans and businesses, you are helping to create jobs and support the local economy.
Additionally, many custom furniture makers use locally-sourced materials in their designs, further supporting the local economy and reducing transportation emissions.
Custom furniture also promotes traditional craftsmanship and skills. Many custom furniture makers use traditional techniques and skills that have been passed down through generations, such as hand-carving, hand-joining, and hand-finishing. By supporting these artisans, you are helping to preserve these traditional skills and promote the value of craftsmanship and quality.
Conclusion
From quality craftsmanship and tailored fit to environmental sustainability and supporting local artisans and businesses, custom furniture offers a unique and personalized solution that mass-produced furniture simply can't match.
With all these benefits in mind, it's clear that investing in custom furniture is a smart choice for any Nashville homeowner looking to enhance their home's style, functionality, and environmental impact.
Are Marble Kitchen Countertops a Good Idea?

When it comes to kitchen countertops, nothing exudes elegance quite like marble. Its natural beauty and timeless appeal have made it a popular choice among homeowners. But is it a good idea to have marble countertops in your kitchen? Let's explore the advantages and disadvantages.... The post Are Marble Kitchen Countertops a Good Idea? appeared […]