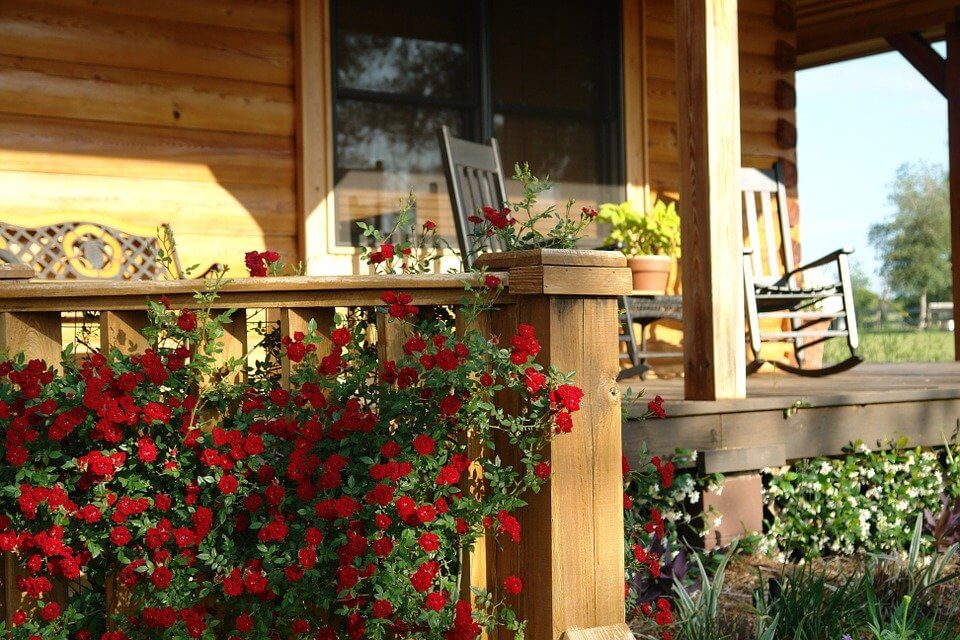 At present, where everything in the world is transforming, house revamping and décor are evolving with unique and innovative ideas. Creativity and the availability of abundant resources have made it possible to build and design your dream house. New and artistic interior design ideas are in vogue. And, we want our houses similar to those in the magazines. Many of us are obsessed with exquisite interiors. However, just by investing a small amount of money and time, we can make our humble abode look aesthetically appealing. There are several ways to renovate your house without putting a burden on your pocket.
Owing to the internet, we can find countless ideas to bring a timeless look to our house. From vintage to a bold and simple look, there are plenty of options. It is not necessary to begin a radical repair or shop excessively. Here are some quick tips to give your home an aesthetically pleasing appearance.
Get Rid of Unnecessary Items
Extra decoration items, furniture, and other valuables can make your house congested, deteriorating its look. But fortunately, self-storage is the best option to put all the unused stuff aside. Your unnecessary furniture appliances, old painting frames, books will get a perfect accommodation. Most self storage companies offer a wide range of units depending upon your need. These units are significant to hoard belongings for later use. They are cost-effective and help to create space in your house. The companies renting self storage offer free transportation to entice customers and promote their units. Another benefit of a self-storage unit is that you have the convenience of having the stored items on hand when needed.
Install Wallpapers
Not a costly one, installing wallpapers to your old painted walls will give a fresh look to your house. It is a great way to make a statement in your home. Choose subtle colors to make the rooms look bigger. Adding wallpapers is an elegant and timeless way to modify your interior. It gives a customized and organized look to your house. For your bedroom, go for floral or damask ones or bold geometrics with a metallic accent. Also, you can create a feature wall to add individuality to your wall. You can apply wallpapers to unconventional spaces or oddly shaped walls and turn them into a masterpiece.
Maneuver lighting
Lighting is the essential part of remodeling your house. It can impact and improve the entire look of your humble abode. Anything you add for decor in the place will only be prominent in clear and bright lighting. Adding a floor lamp in your living or bedroom will amplify your old furniture. Due to innovative technology, the lighting fixtures are now of great sustainable practice. Not to forget, install energy-saving and eco-efficient lights.
Similarly, overhead pendant lighting can create distinct spatial divides. It also makes the room look bigger. You can use metal can-up lights for dark rooms. Also, you can light up your art and décor with small fixtures and LED lights. Dimmed lights always give a soothing effect.
Buy new or antique rugs
Rugs and carpets are conventional methods to revamp your house. Although smaller in size, they surely uplift and highlight a small area. It is easier to style your home with rugs than with other costly décor items. And most importantly, you can change them after some time. You can pair your rugs with the theme of your room. For example, you can choose different styled rugs of the same design. Knowing where to place the rug and arranging the furniture on top of it will help get the correct measurement. In small rooms, you can try placing the small rugs or runners. You can use the shag ones for your living room to give it a more comfy look.
Add mirrors in your home
Mirrors are always a chic way of adding style and statement to your home. For a long time, mirrors have been cultural elements. Adding mirrors depends on the room's size, shape, and natural light coming to the room. Adding mirrors contributes to the harmony of the home. If you hang the mirrors facing the windows, it will bounce the lights at the house's interior. Making a statement by creating a wall full of mirrors will ultimately uplift the room's overall look. It will give an elegant and serene look by multiplying the space. Plus, placing mirrors in the narrow aisles of the house will change the perception and look. Here is a secret you can also add a floor-length mirror in the bathroom to make it look exquisite.
Polish your hardwood floors
Installing the hardwood flooring and polishing the existing ones will give a classier elegance. You can use this flooring in the kitchen, bedrooms, dining rooms, and living rooms. Also, refinishing hardwood floors will restore the original beauty. Placing small rugs and carpets on these floors in vibrant colors will give a sophisticated appearance. Whereas building fireplaces alongside the hardwood floors will enhance the beauty of your room and add coziness in the winter season. Using dark wood colors in living and light colors for the kitchen and bathroom will amplify the beauty.
Wrapping Up
Remodeling your house is an exciting yet time-consuming task that involves both effort and money. Therefore, do your budgeting beforehand. Anticipate the expenses and plan the revamp accordingly. You can ask friends or family members to guide you about the color schemes and shops that cost less. Enjoy updating your house because it will be a delight for your eyes and while you are at it, add some Vivint camera to keep your revamped home secure.
The Energy-Efficiency Advantages of Vinyl Window Replacement

Windows are more than just portals to the outside world; they play a significant role in determining the comfort and energy efficiency of your home. If you're looking to improve your home's energy efficiency, consider the advantages of vinyl window replacement. In this article, we'll... The post The Energy-Efficiency Advantages of Vinyl Window Replacement appeared […]