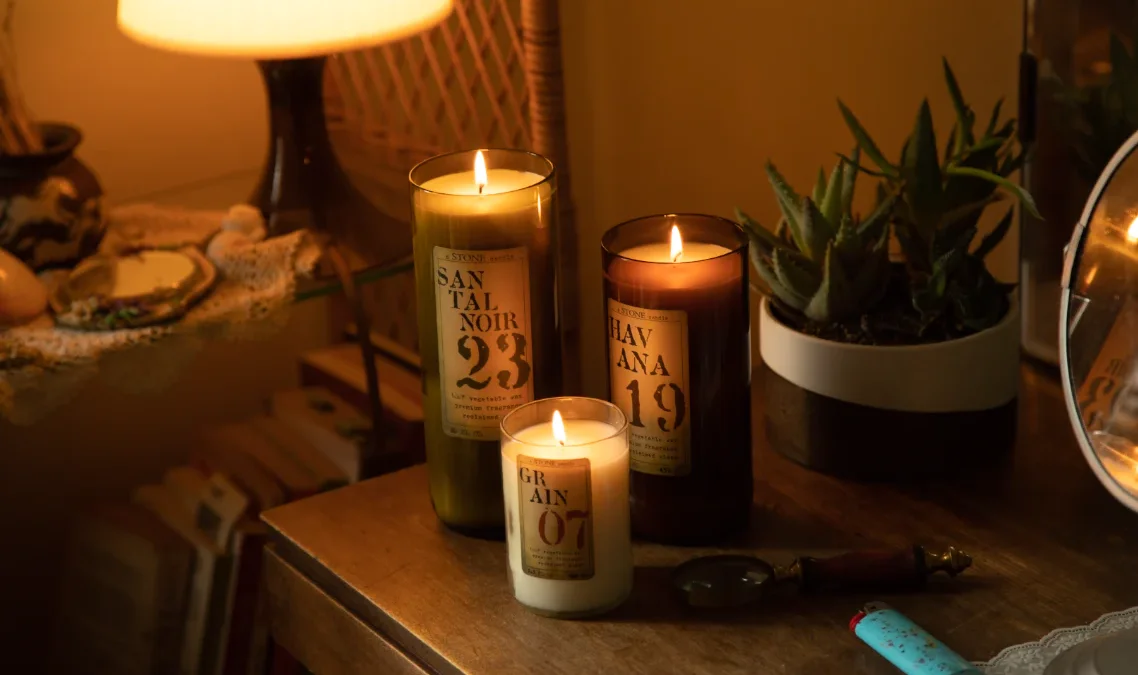 Ways to Use Candles to Enhance Your Home Interior Design
Andres Walsh, 2 weeks ago
0
4 min

read
19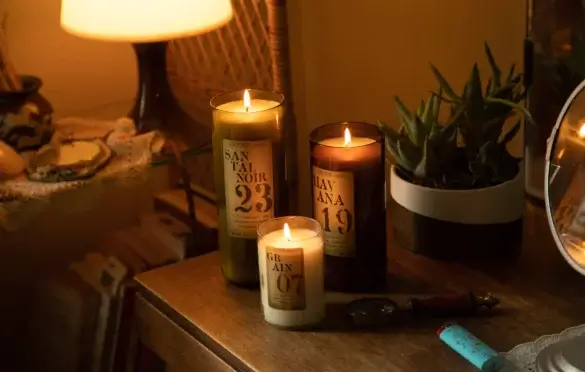 We all know this is a festive time so everyone is looking for ways to decorate their houses. Candles are certainly a good decorative item that can help us to make our home look cozy and inviting. So we can decorate our houses with these different kinds of small or big candles. Let's see how we can do that to enhance our house decor.
Create a Relaxing Atmosphere with Scented Candles
Candles are already giving you light but scented candles give you fragrance as well. You know, scented candles are really good for a relaxing atmosphere. You can create a beautiful environment for your guests with these scented candles. Try to put your favorite fragrances in your bedroom and guest areas to create a cozy vibe in your house.
If we take a few examples, then use lavender for your bedroom or living room to create a calm vibe in your sleeping or sitting area. You can use citrus or vanilla, which will be a perfect choice for you in the kitchen area. Your house atmosphere will immediately go up when you light a few scented candles in the house. Color changing candle will be a great place for you to find out more variety of candles for the decorations of your house
Arrange Stylish Displays
I hope you have already seen how beautifully candles can be arranged in the displays. It's really common to do DIY nowadays for stylish candle displays. How can you do that? Well, use your creativity with the small trays at your house.
Take that tray and cover it with a nice white cloth. To prevent your clothes from burning, use small glasses of candles or candles that come with a short stand. This will keep your decorative cloth safe from candle heat.
You can also go to the market and buy a few decorative stands that match your furniture. This idea will create a classic vibe in your home. Place that stand on your dining table in the center or if it's a little small, then use two – three to decorate the table.
Embrace Candlelight as Task Lighting
It's common to use candles for decorations most of the time. But do you think it's necessary to always use it as a decorative item? Well, I don't think so. We can also use it as task lighting in our houses.
For example, you can use candles for a warm glow and an authentic vibe when you place them on your side table to read a novel. Everyone likes the feeling of a spa so why not place a few scented candles in your bathroom vanity and enjoy the feeling of a spa in your own house?
Use Candles to Highlight Focal Points
We use highlighters in our books and copies to highlight the main points. Have you ever thought of using candles to highlight the best parts of your house? If not, then do it now. I am giving you this idea.
For example, if you have a medium-sized frame in your house, place two candles on each side of the frame. It will immediately light up the frame's energy.
If you are not the kind of person who is afraid of ghosts, then you can also put them in front of the mirror. But let me warn you if you watch too many horror movies, don't use the first idea. Color-changing candles will provide you with beautiful candles Just use them to put it in the focal points you want everyone to focus on; leave the mirror alone.
Conclusion
Look I know it feels complicated when we are exploring ideas to decorate our houses, as we want them to be different and nice. If you are a person who wants simple and nice decoration, then use scented candles and put them in your favorite places. If you like stylish settings, then use stylish candle stands, which are handmade from beautiful ornaments. It's absolutely up to you what you want your home to look like, as it's your house and your place, so decorate it according to your taste.
Andres Walsh
My name is Andres Walsh and as far as I can recall, I have had only one passion in my life – a love of fixing things! Growing up, my friends and even my family members called me "wrench." The nickname has somehow stuck even through to my adult life.
Related posts
The Energy-Efficiency Advantages of Vinyl Window Replacement

Windows are more than just portals to the outside world; they play a significant role in determining the comfort and energy efficiency of your home. If you're looking to improve your home's energy efficiency, consider the advantages of vinyl window replacement. In this article, we'll... The post The Energy-Efficiency Advantages of Vinyl Window Replacement appeared […]