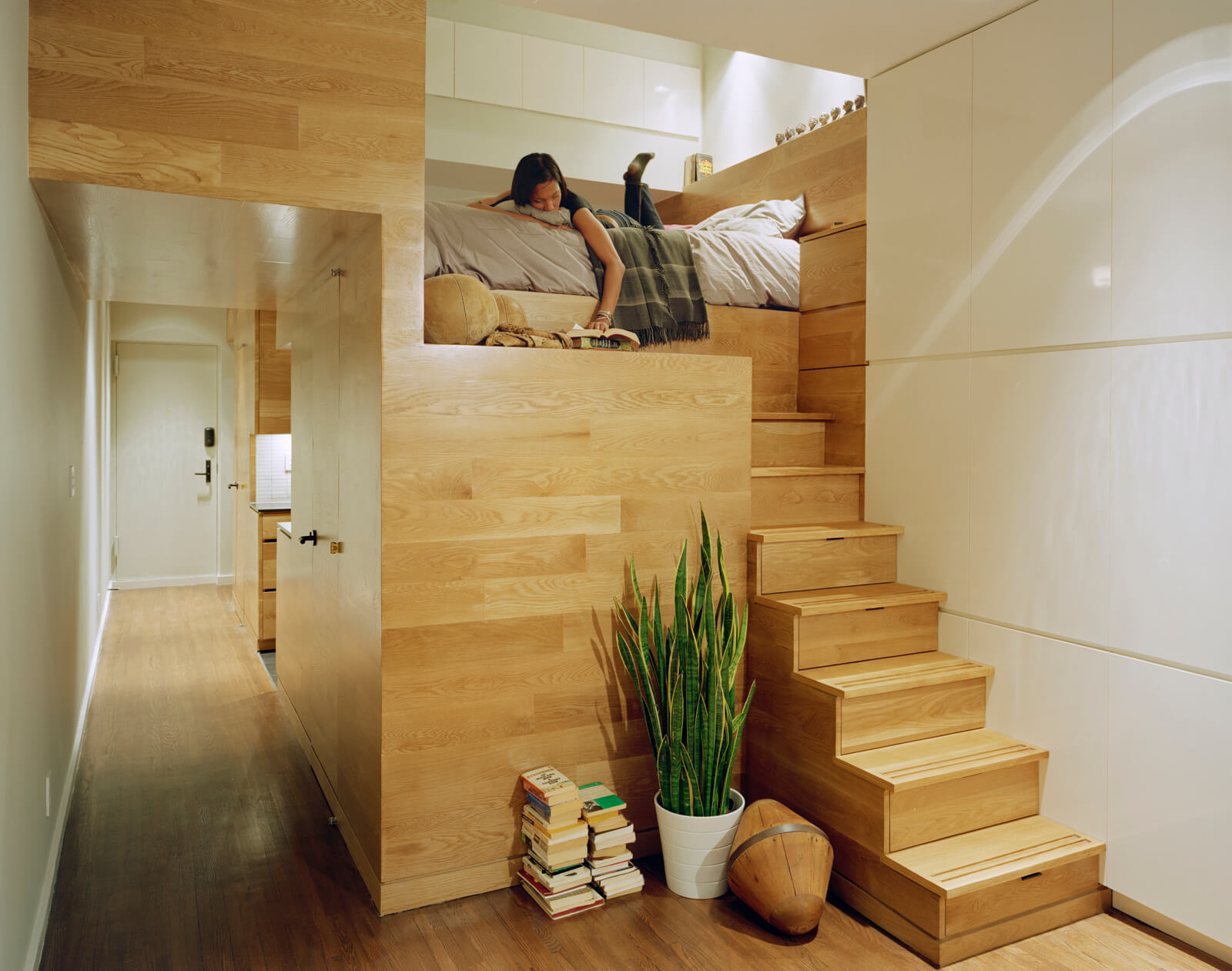 The plague of apartment clutter has stricken nearly every living space imaginable. It is crazy how fast an entire space can seemingly get swallowed up by the accumulation of your miscellaneous items. If you are in an apartment this can be especially stressful, causing you loads of anxiety and confusion amongst the disorganized chaos. So how do you maximize the square footage of your living area without having to sacrifice your beloved appliances, furniture, clothes, and antiques? With a simple change of perspective, you can visualize just how abundant your home is. With 25 years' experience renting property throughout California, Utopia Management has seen their share of apartments of all sizes. Here are 7 space-saving tips from the pros at Utopia.
Hidden Storage Spaces
If you live in a place that seems to think closets the size of shoeboxes are acceptable, then it is time to step outside of that limiting physical space by getting much more creative with how you plan on storing your things. Try a bed with higher legs so you can utilize that space. Bed risers only cost only $20. This gives you the opportunity to store under-the-bed storage containers or large flat items. Think along the lines of chunky sweaters during the summer months and bathing suits and t-shirts during the colder months. Long-term storage like sentimental mementos and yearbooks work well in containers under the bed.
Separate Each Area
An uncommon tip is to make subtle delineations to identify different spaces. Use distinct rugs, screens, curtains, and color aesthetics to differentiate the living room where you watch movies from the dining area where you have food. This opens your space and makes it feel larger than it is. Be sure to not limit yourself though; be you're your spaces can still be combined for certain occasions like dinner parties. When decorating, make sure the living areas are separate from your sleeping area. You will want a huge distinction between these rooms, since the bedrooms are sacred spaces.
Downsize
In an apartment, especially a small one like a studio, every item will take up a valuable portion of your space. Whether it's an article of clothing, an old love seat, reusable grocery bags, or old books you have not read in years, all of these can be a burden as they pile up. When going through your old stuff, or if you even just notice something you do not have any real use for anymore, it is best to just toss it out or donate it to charity. This act is freeing psychologically as well.
Diversify Your Furniture
If you are searching for a dresser, why not buy one that can fit the tv on top? Or if you are looking for an ottoman, wouldn't it be in your best interest to get on with some secret storage space as well? Do you have an issue with there not being enough space between your couch and wall? Try nesting tables that fit snugly in between these awkward spaces. The dining room table can double as your office. Choose shelving that has doors or cubbies to mix up décor with storage opportunities. If you have storage space or a garage slot for your car, that can be a gym.
Clean Regularly
One of the biggest things that makes an apartment seem like a claustrophobic nightmare is clutter and trash. Remember that a clean house is a happy house, and your home will feel naturally bigger if it remains mess free. Get in the habit of putting away your clothes, making your bed, doing your dishes, sweeping the floor, vacuuming the rugs, and wiping down the counters. This time of cleaning can also be the perfect opportunity to incorporate some decluttering. All in all, a clean home is the easiest and cheapest way to ensure your apartment feels as big as it should be.
Fold Up Beds Are In
A fold up bed can be an absolute game changer in your apartments near Gainesville. The space a bed takes up is massive and can consume an entire room. With a fold up bed (or Murphy's bed) you can easily hide away your sleeping space during the day. This creates an entire room of space to be utilized however you see fit.
Use Architectural Elements
You can use your apartment's architectural elements to your advantage. A small drawer can become a vanity with a few simple additions. Use drawer inserts generously. The place that was a drawer for junk just became your go to place to get ready in the morning. Or make a coffee station on top of a shelving unit or chest of drawers in a hallway, freeing up some kitchen space.
Your apartment does not have to feel like a tiny little box you are stashed away from the world in. Using these simple tips will ensure your space feels like home by maximizing the areas all around you.
Benefits of a Moving Company

Moving can be an exciting yet daunting task, and if you've ever relocated to a new home or office, you know that it involves more than just packing your belongings into boxes. It's a process that requires careful planning, organization, and physical effort. This is... The post Benefits of a Moving Company appeared first on […]