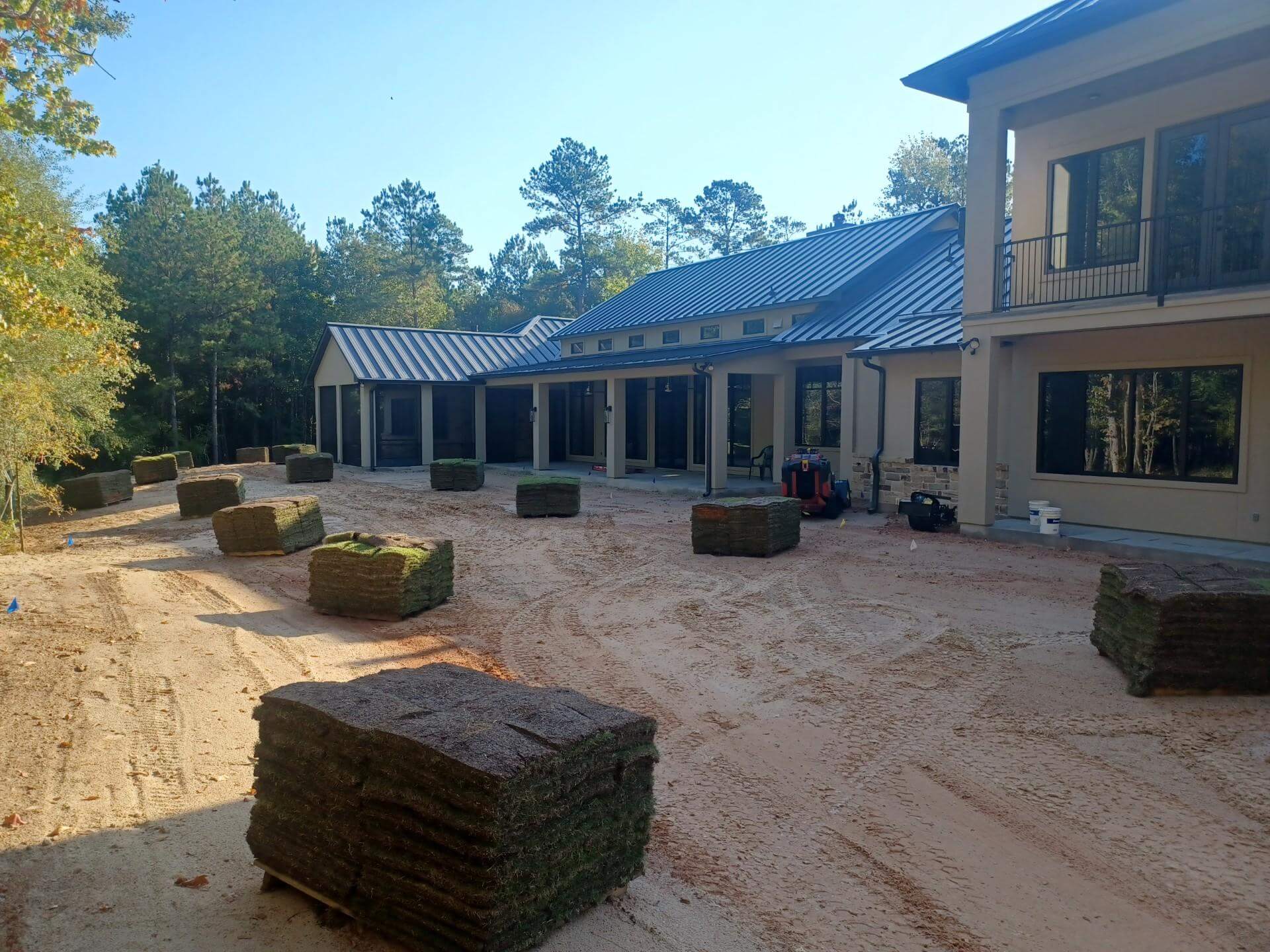 You have a yard in need of sodding, and you have a vision for what it should look like – now what? It's time to find a good sod installer. Unless the area needing new sod measures just a few square feet, you'll definitely want to hire an expert. Sod grass represents an investment in your property, so it only makes sense to give that new grass the best chance possible of thriving after transplantation.
A good first step is to simply look up "sod installation near me" online. This will help you find companies like The Grass Store, which can both sell you the sod and install it. Starting off with an online search will produce plenty of options, and give you an idea of how in-demand certain services are right off the bat. You can't just rely on a company's Google ranking to indicate its quality, though; there are several other factors that you should check before hiring a company for sod installation.
Step 1: Figure out your options
Performing a quick Google search for sod installers will give you quantity, but maybe not quality. After all, there are plenty of ways to make a business look better online than it really is. In addition to looking online, it's also a great idea to ask around for recommendations. If a friend can clue you in to a top-notch landscaper that they've used themselves, that could make your decision a lot easier.
When looking online, pay attention to online registries like Google My Business, Yelp, or Angi. Here you can find customer reviews, as well as user-submitted photos. This can help you judge the quality of the company's work, as well as help you determine whether they've completed a project like yours before. It's recommended to pick at least three options, and then narrow them down to one using the criteria below.
Step 2: Establish the scope of your project and budget
If you've already been on an information-gathering mission to find the right sod installer, you've probably gotten an idea of what it's going to cost. The question is, have you made up your mind how much you're going to spend? The company you hire to transplant your sod may suggest other upgrades to your yard, and may even give you a good deal for expanding the contract. If you have extra room in the budget, this could work out really well. If you feel pressured into saying yes because you haven't thought things through, however, that same scenario could end with you spending more money than you intended to.
Another consideration with regards to your budget: you'll get what you pay for. It may be possible to find a sod installer who'll do the job for extremely low rates, but you won't get the quality you were probably hoping for. A company with more normal rates, on the other hand, is more likely to achieve a good result.
Step 3: Check the sod installer's references and qualifications
You may use a regular landscaper, or you may use the same company that sold you the sod; whatever the case, they should have applicable licenses, and be bonded and insured. These are pretty basic requirements for this type of company, so if they can't show proof of these things then that's a warning sign. This isn't just important for legal reasons; newly installed sod needs to be fertilized, and some fertilizers require licenses to use. If you want the job done right, you should find a company that has all their ducks in a row.
Step 4: Look for red flags
Everyone makes mistakes; that's just a part of doing business. However, there are a few indicators that should definitely give you pause when looking at potential sod installers.
Bad or absent online reviews
Not having an online presence
Unwillingness to communicate
Inability to meet deadlines
Requires a large payment upfront
Offers a rate that's suspiciously low
Doesn't have insurance or licensing
Has a weak contract or no contract
Step 5: Ask the right questions
In order to hire the best company for the job, you'll have to get a feel for the people you'll potentially be hiring – and one of the best ways to do this is by talking to them directly. Not only will you get your questions answered, but you'll also learn how each company treats their clients. Do you feel well taken care of, or did your questions get brushed off like they were just an inconvenience? Do they seem genuine, or are they rolling out the red carpet just to land another contract? It could be hard to gauge these things until after the job is started, but the following questions will still go a long way in helping you measure up each company.
Do you have some recent references I could contact?
Do you offer a guarantee, and if so, what does it include?
Will your team complete the project, or will you use a subcontractor?
Have you worked on this type of project before?
Are you bonded and insured?
If your project is going to cost several thousand dollars in total, it wouldn't be a bad idea to get a background check either. The landscaping industry is full of fly-by-night operations, and while they may complete a few jobs successfully, that's no guarantee that they'll still be around by the time your project should be getting started.
Step 6: Make your decision
Getting sod installed isn't cheap, especially if you're covering a large area. To ensure that you'll get value for money, only hire a company that will complete the work and request payment at the end. The Grass Store doesn't require payment until the job is complete and the customer is happy!
The takeaway
Picking the best sod installer for the job isn't that complicated; you just have to know what to look for. Once you know that, it's just a matter of time before your newly transplanted grass will go from dream to reality.
Homeowners Guide to Black Mold Removal in Toronto

Learning that you may need black mold removal can be outright scary for many homeowners. Black mold is also known as toxic mold, which has been portrayed in the media as a threat to people, animals, and children. The truth about black mold is a... The post Homeowners Guide to Black Mold Removal in Toronto […]