The days have finally arrived that all science-fiction enthusiasts have been hoping and waiting for. And these are the days of wireless home integration.
Keeping up with current trends is one thing, but if you haven't been paying attention to the advancement of wireless technology in recent years, you've been missing out on some interesting applications.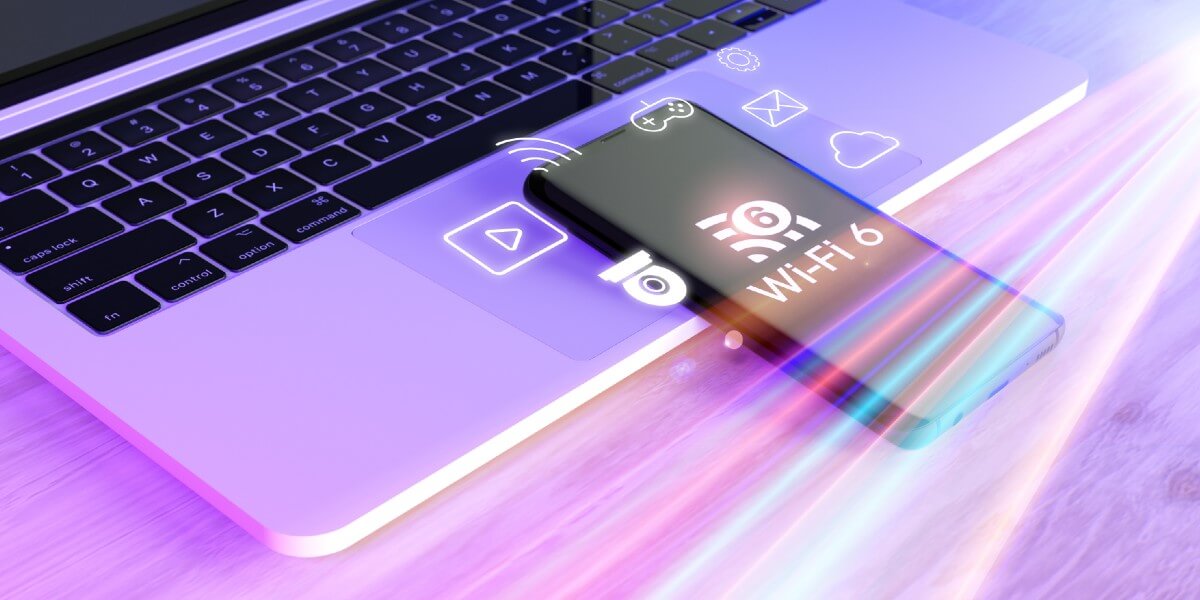 What all seemingly started with the continuous need to jailbreak Firesticks and other streaming devices for a more enjoyable home entertainment experience, has morphed into an all-out wireless home invasion. Now, because of wireless tech, you can control just about anything in your home with your smartphone or with the help of a virtual assistant. And the tech is only getting faster and more efficient.
While most homes haven't fully integrated wireless technology, many of the systems being built into modern homes are benignly designed with wireless applications in mind. Here, we'll explore some of the best wireless tech for your home in 2021.
Thermostats
What could be better than coming home from work to a warm and toasty house on a cold winter's night? Well, what's better is the fact that you can set the temperature before you even get home, all from your smartphone.
Many homeowners fell in love with digital thermostats such as those manufactured by Honeywell years ago, but the wireless integration with this type of tech is only getting better and more advanced.
Today with the help of a virtual assistant, you can control the temp of your home from a remote location. Or, you can use a service such as Google Nest to control it from anywhere using the Google Home app.
But thermostats are only the tip of the iceberg. With wireless integration, you can even control individual rooms in the home, taking your control over energy efficiency within the home to a much higher level.
Doorbell Cameras
Through viral videos of live doorbell cameras, the world has been given a glimpse into what happens on our porches when we're not around to watch.
From dancing delivery personnel to porch pirates, we've just about seen it all. And with a doorbell camera you can tune into your home anytime someone rings the doorbell, or even if you just want to take a peek out of your own concern.
Doorbell cameras have helped solve crimes, enabled delivery companies to keep check of employees, and have given homeowners across the country a greater peace of mind. And this sort of tech is becoming an essential part of home security.
In addition to traditional security services that you might prefer such as ADT, your doorbell camera can be a fundamental part of your home security system.
Wireless Appliances
Wireless tech is also finding its way to our everyday appliances. And this is where it actually gets fun, bordering on what some may consider to be completely unnecessary.
Today, you can buy wireless appliances in almost every category. And yes, there are even Bluetooth-capable toasters available so you can toast your bread remotely, for whatever reasons you have for doing so.
While a wireless toaster might seem like a step too far, other more practical appliances equipped with wireless tech can serve a greater and more convenient function. Appliances such as outdoor and indoor lighting, for instance, are perfect for wireless control, especially if you're getting home from work late at night and would rather not walk into a dark house alone.
Other appliances that can be useful with wireless tech are vacuuming robots, water purifiers, humidifiers, and air purifiers, just to name a few. And if you like, you can even get a wireless washing machine, which could come in handy but only if you can figure out how to add your clothes remotely first.
The world is getting bigger, faster and more interconnected than ever before. And while some might say that much of our recent tech is getting to be too invasive, the market research begs to differ as it shows huge gains within the wireless space.
The Energy-Efficiency Advantages of Vinyl Window Replacement

Windows are more than just portals to the outside world; they play a significant role in determining the comfort and energy efficiency of your home. If you're looking to improve your home's energy efficiency, consider the advantages of vinyl window replacement. In this article, we'll... The post The Energy-Efficiency Advantages of Vinyl Window Replacement appeared […]