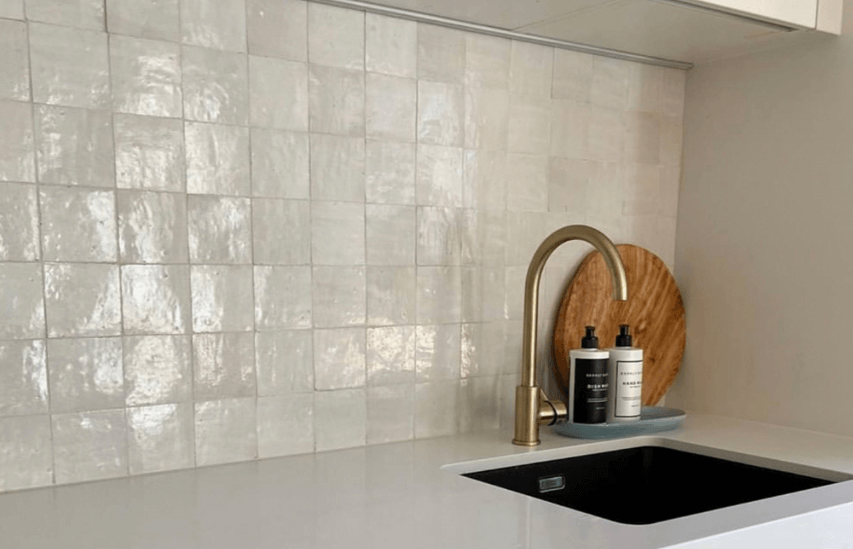 Traditionally handmade in Morocco using a combination or rich, raw materials, Moroccan tiles continue to be a popular form of art that provides colour, pattern, character and charm in the home which also makes it an absolute content for home decor blog. These spectacular tiles have the ability to create a bold and dynamic feature in just about any style of interior design, from traditional and classic looks to more contemporary styles. Their endless appeal and incredibly tactile surface finish will provide a warm sense of character in the home, especially in the kitchen and bathroom where you can take advantage of the many benefits these exquisite handmade tiles have to offer.
The Benefits of Moroccan Tiles
Being a handmade product, authentic Moroccan tiles will include variations and unique qualities as result of the hand crafting process. Small chips, cracks, pits, uneven surface finishes and edges are all common characteristics of these luxurious tiles along with deep variations in colour tone. These imperfections are what make these tiles so unique and so popular. In the case of glazed Moroccan tiles for wall use as presented in this article, the glaze itself acts as a hard, durable and sleek surface finish that provides a protective barrier across the body of the tile. This barrier is stain and water resistant, allowing for easy clean ups while also doing away with the chore of having to seal your tiles every few years.
Authentic Moroccan tiles are most often made of terracotta, a porous material. If left in their raw state (as is often the case with Moroccan tiles for floor use), the tiles would require sealing to ensure they are protected from staining or discolouration as a result of dirt build-up or moisture seeping into the tiles. When glazed however, this ceases to be an issue, ensuring a strong and durable surface finish that is simple to keep clean and tidy – a definite plus in the kitchen and bathroom!
You will find that Moroccan tiles provide a unique and personalised touch that is truly timeless. This and their simple to maintain qualities ensure a brilliant finish for the home's kitchen or bathroom, allowing you to create a stunning feature element in your next design project.
Moroccan Tiles for Kitchen Splashback and Walls
Moroccan tiles have long been a favourite choice for the kitchen splashback thanks to the many different options available, each of which will offer a timeless and elegant touch to your overall design scheme. From elegant Moroccan pattern tiles to glazed handmade kitchen tiles, there are many exciting styles to explore that will perfectly complement any style of interior design, from the traditional to the contemporary looks.
Caption: Handmade Moroccan tiles are usually in a small, square format and feature a luscious, baked-on glaze that creates a protective barrier across the surface of each tile. These tiles do not require sealing to be protected from moisture or dirt however, it is important to note that as a cement-based grout is most often used with these sorts of tiles, the grout itself is porous and therefore will require ongoing sealing to ensure it is protected.
Traditional handmade Moroccan tiles as pictured above are available in an endless range of elegant colours. As the tiles are baked in a traditional wood-fired kiln, the uneven heat distribution creates varying depths of colour in each tile for a unique and authentic touch in the home, These tiles are exceptionally simple to clean and maintain with the glaze acting as a protective barrier that does away with the need for sealing while also providing a sleek and smooth surface finish that allows you to easily wipe away any splashes or spots in the kitchen and sometimes you can just order online using referral codes.
Moroccan Tiles in Bathroom Design
Thanks to the sleek, glossy surface finish of traditional handmade Moroccan wall tiles, you have the freedom of creating bold and colourful design schemes that provide the added benefit of being exceptionally simple to maintain. These tiles can be used within the shower, as a bathroom feature wall or behind your vanity unit for a touch of colour and pattern in the space. Glazed Moroccan wall tiles will not require sealing and are often simple to wipe clean so once again, they provide a wall finish in the bathroom that is simple to care for and maintain.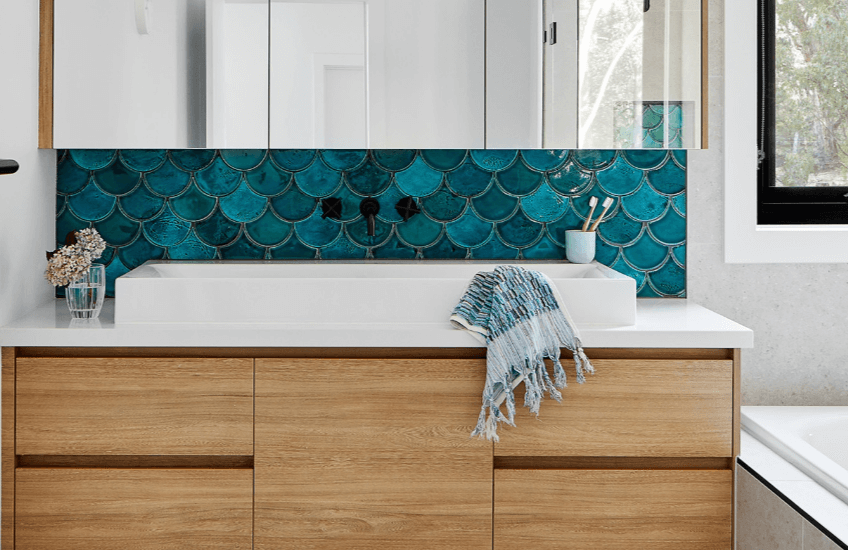 Caption: A more contemporary form of Moroccan tiles, fish scale mosaic tiles add a delightfully patterned touch to the bathroom. These luxurious bathroom wall tiles are available in a vast range of colour options and as you can see is this stylish bathroom design example, there is a spectacular variation in the depth of colour of each individual tile for an elegant and unique finish.
Modern Moroccan Tiles for the Bathroom & Kitchen
Aside from the traditional handmade glazed Moroccan tile choices for the bathroom and kitchen, modern tile designs have taken inspiration from the ornate patterns and colours used in Moroccan mosaic tile art and have recreated these styles using concrete or porcelain. Once again, these choices create a low maintenance finish in the often busy and messy spaces of the kitchen or bathroom. Although concrete tiles do require sealing in order to ensure they are properly protected against staining or marking, these tiles are incredible durable and will provide an impressively long lasting finish in the home.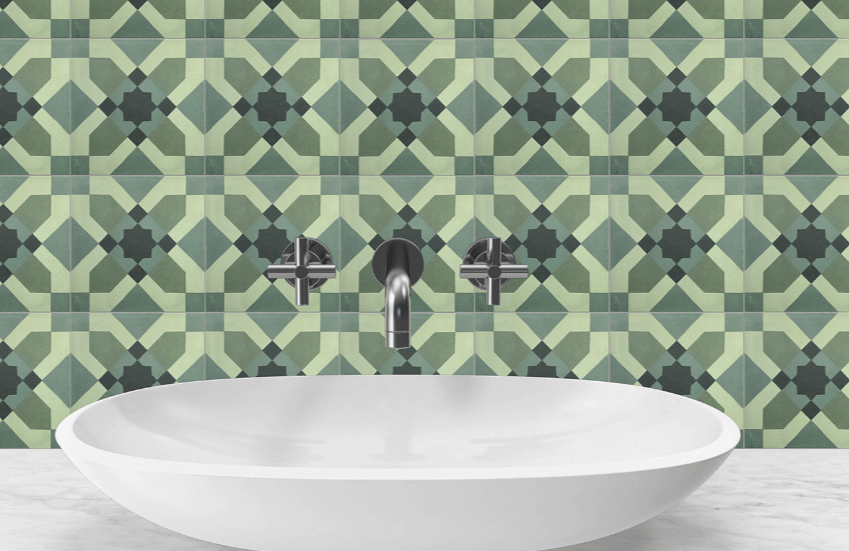 Caption: Concrete and porcelain tile options provide a modern aesthetic in the kitchen or bathroom. The designs, colours and patterns are heavily inspired and influenced by the traditional styles seen in Moroccan mosaic tile art, with an emphasis on repeating patterns and geometric lines.
Moroccan tiles in the kitchen and bathroom provide an elegant burst of colour, texture and pattern for a truly magical experience in your next design project. There are many exiting options available to choose from, ranging from traditional authentic Moroccan wall tiles to modernised interpretations in concrete or porcelain materials. With so many stunning options to choose from, you are sure to find the perfect match for your next kitchen or bathroom design project!
Benefits of a Moving Company

Moving can be an exciting yet daunting task, and if you've ever relocated to a new home or office, you know that it involves more than just packing your belongings into boxes. It's a process that requires careful planning, organization, and physical effort. This is... The post Benefits of a Moving Company appeared first on […]