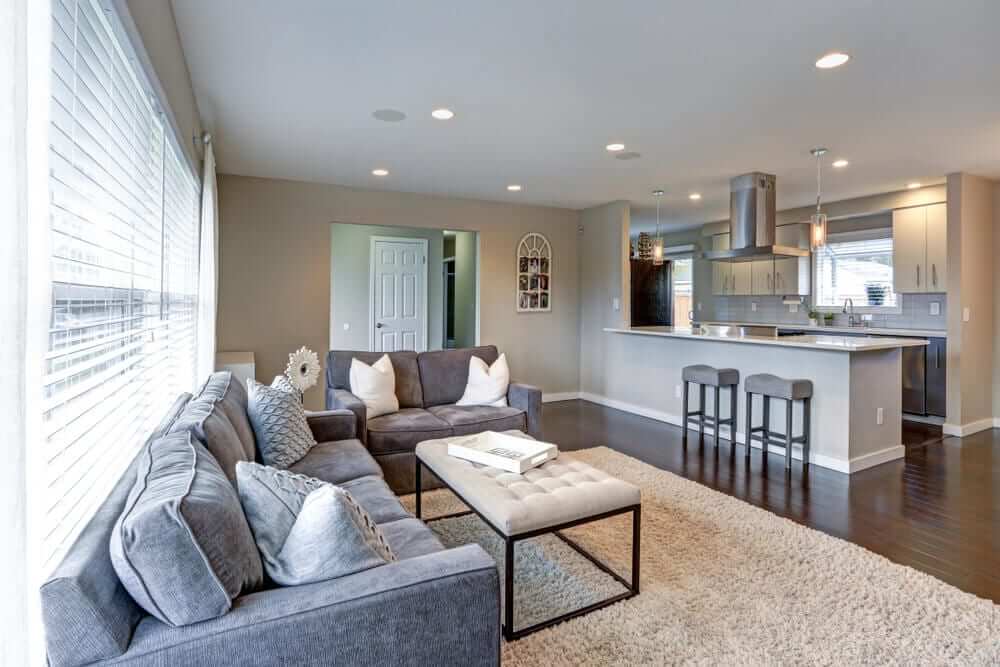 The open floor plan comes with many benefits. Did you know that homes with open floor plans do much better on the housing market?
If you are thinking about value-boosting your home, the open floor plan with a convenient thermostat is a great way to do it. Plus, it doesn't have to be enormously expensive.
But… What to do if your home is already built and you just want to upgrade it with open floor plans? In that case, you have to create it.
Here is how to improve your existing home with a great open floor plan.
The 'Why' Behind The Open Floor Plan
Before we show you how to make your house better with an open floor plan, it's important to know why the open floor concept is so popular even today.
Today, Americans are divided 50/50 when it comes to open floors plans. Some love it, while others prefer the more traditional layout.
Still, no one cannot deny that open floor plans have one advantage that makes every house better, and that is why they were created… The open concept allows more natural light! Without walls and other hard barriers, light can simply flow through the space. Plus, open floors are more accessible and easier to maneuver. This is why many homes, especially luxurious ones use multi slider doors to connect rooms and open the space; items such as multi slider doors are specially designed to appear as one giant door, while they are in fact a set of doors. Plus, there are often motorized which makes them easy to use.
On top of that, they are energy-efficient and will provide the best temperature possible all year round. This is something that is much appreciated among elderly family members and the disabled.
Open Floor Plan In Three Steps
Start with a plan.

Every great home project starts with a good plan. Write down things that you love about the open concept. Think about your space needs. Consider the size of your furniture, and take into consideration the number of people who will be using the room. There should be a clear flow between the furniture, and people moving. Did you know that the distance between the kitchen counter and dining room table should be a minimum of four feet? This way people will have enough space to move and to pull chairs without any discomfort. Which spaces do you need to be next to each other? Make sure that your living space meets your lifestyle needs.
Think about the existing conditions.
Can your existing floor plan be adjusted to the new plan? Current home condition is important. Is demolition something that you are comfortable with? For the right assessment, contact a contractor and architect.
They might have to create a 2D and 3D floor plan to assess the conditions and if any changes might be required. 
Have a great team.
A skilled architect is a must. Once you find an architect who understands your visions, you will need a structural engineer, and a contractor, of course.
Last but not least, make sure that you have a well-planned budget. Don't forget about unplanned expenses – you want to be prepared for anything just in cases like flashing ring doorbells or broken tiles. Happy planning!
The Energy-Efficiency Advantages of Vinyl Window Replacement

Windows are more than just portals to the outside world; they play a significant role in determining the comfort and energy efficiency of your home. If you're looking to improve your home's energy efficiency, consider the advantages of vinyl window replacement. In this article, we'll... The post The Energy-Efficiency Advantages of Vinyl Window Replacement appeared […]