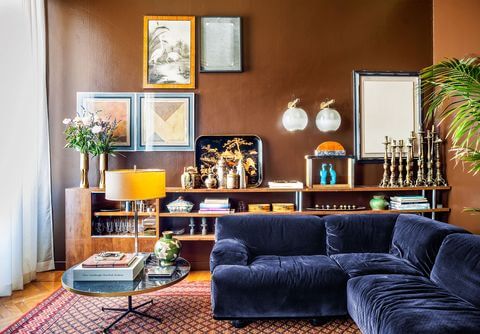 Redesigning your home comes with some benefits. It not only addresses a safety issue like roof leaks, but it also makes your home feel brand new. It's a great opportunity to update it with a stylish décor and increase your property's value as well. You can even make your living space more functional, such as building another bathroom for those busy mornings or a patio for intimate gatherings with family and friends.
If you're looking to make some decorative changes that reflect your personal style, there are a few you can do to achieve your dream place:
Add Statement Furniture
It's without a doubt that furniture carries the personality and function of a room. It communicates what the space should be used for and the tone of whether it's used for formal or informal purposes like watching movies. To breathe new life into your living area, you should invest in at least one piece of statement furniture.
This type of furniture should be eye-catching and grab the attention of guests who walk into the room. It can be living room furniture pieces, such as a gold mirror credenza or a bold-colored armchair that stands out and contrasts with the rest of the room. Another option is to incorporate furniture with natural textiles, such as a coffee table made of cork or tree stumps.
Create Multifunctional Rooms
One of the easiest ways to reinvent your living space is to make multifunctional rooms. Multifunctional rooms will make your living space look larger and more inviting. They offer easier access and better arrangement too.
To make rooms multifunctional, you can group them according to their uses. The kitchen and dining areas are for preparing and serving food and should, thus, be combined as a single area without doors or walls separating them. You can get a dining table from Dreamo Living or other brands that can function as both a dining and a kitchen table.
Additionally, consider rearranging furniture pieces in your living and sitting rooms so that they're placed back-to-back. With this new layout, you can use both rooms for entertainment, relaxing, and fun activities. When you have guests over, they can hang out in the formal sitting room while the rest of your family makes use of the cozy living area.
Redecorate The Walls
Your walls are perfect spots for reinventing a living space. They form part of a room's backdrop, so they're the ideal canvas to showcase your creative ideas. The options are nearly endless, as you can decide to redecorate the walls by setting up display shelves or using paint, plants, ornaments, wallpaper, art, portraits. For outdoor walls, you can opt for artificial grass walls as an extension of your garden.
A unique and modern idea that you can think about is hanging up a chalkboard on your wall. The chalkboard can either take up the entirety of the wall space or be a small board placed in the center space. It's especially useful if you have kids who have the tendency to write on your walls. It will give them a space to draw and express their imagination and create a more intimate space. It can also be used as a bulletin board to write notices for your household.
Change Up The Lighting
Lighting offers the practical function of brightening a room and providing visibility. However, it can be used to highlight the best features of a space and set the atmosphere and mood too. If you want to change the mood of a room in your living space, you can bring in mounts to position at strategic points. Mount lighting highlights statement pieces, such as a contemporary side table in the room.
A trend that has recently gained popularity is colored lights. You can install ambient lighting to create romantic tones in a bedroom or a hallway. Ambient lighting can be in the form of fairy lights in iridescent and soft colors, like lilac and turquoise. If you want to be bold, you can add LED neon strip lights or lamps for a futuristic feel to the area. But if you prefer a more understated approach, opt for pendant lights that will match the room's style. These lights come in geometric shapes and artistic designs.
Conclusion:
Reinventing your living space can be achieved with a few simple changes to your rooms. The key tip here is to focus on a style you fancy and incorporate it. You can add new furniture pieces or switch the lights. Any of these approaches will jazz up your home and make it more comfortable and practical.
The Energy-Efficiency Advantages of Vinyl Window Replacement

Windows are more than just portals to the outside world; they play a significant role in determining the comfort and energy efficiency of your home. If you're looking to improve your home's energy efficiency, consider the advantages of vinyl window replacement. In this article, we'll... The post The Energy-Efficiency Advantages of Vinyl Window Replacement appeared […]