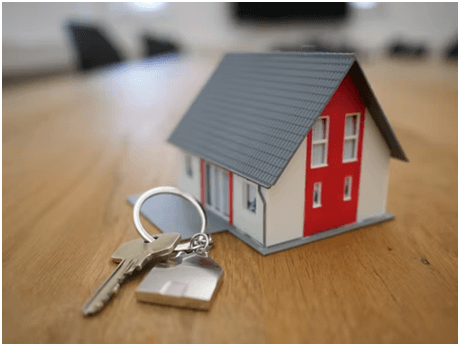 Moving house can be one of life's most stressful events, especially when you are trying to buy and sell a house at the same time, eagerly hoping that both transactions will go through smoothly. The chance of a link in the chain breaking due to financing issues, illness or other unexpected matters can make the buying and selling of such expensive assets particularly risky. To ensure you find a buyer in time to move into your home, we have listed some steps to help you sell your current house fast.
Home Improvements
There may be many areas around your house that you have become accustomed to such as loose towel rails, leaky faucets or temperamental toilet flushes. Before you list your house on the market, it's important to see each imperfection through the eyes of potential buyers, tending to any repairs and places that need improvement.
Give your living room walls a fresh lick of paint in a light, neutral color to uplift and brighten the room. If your kitchen is looking a little dated, consider replacing your countertop or tiles with modern materials and updating cabinet or drawer handles with a more contemporary choice. Clean or replace any grouting in your bathroom, replace old or moldy shower curtains and replace your toilet seat with a new one. A bathroom can be easily and inexpensively rejuvenated by adding some new accessories such as a matching towel rail, toilet roll holder and door hooks.
Lighting is one of the most effective ways to transform a space and can create a warm and welcoming ambience to a room. Ensure your light bulbs are well lit and that your home allows in as much natural light as possible. Consider the use of mirrors to maximize the appearance of light and spaciousness by strategically placing them on your walls.
Curb Appeal
Curb appeal is key when it comes to potential buyers forming their first impressions of your house so it is important to ensure your home looks at its best from the inside and out.
Make sure your lawn is cut and any trees and shrubs are neatly trimmed. Add some color and visual allure to your front yard by creating a flowerbed or arranging some flower pots along your porch or window ledges. Flowers such as roses, geraniums, bougainvillea and azaleas are good choices as they are both floral and fragrant, thereby appealing to the senses.
Sweep your porch, update your outdoor lighting fixtures and install some seating or a swing to give a friendly and inviting feel to your property. Check that your doorbell is working well and give your front door a fresh coat of paint or a varnish. Add some attractive numbering to the door to enhance its look, as well as help buyers identify your house.
Put Up a 'For Sale' Sign
A 'For Sale' sign allows neighbors and passersby to be alerted and they can also recommend your property to friends and family who may be actively looking to buy a house. This can increase the number of inquiries you receive, and also makes it easier for potential buyers to find your house for viewings.
These three steps needn't be expensive or time-consuming and can make a big difference when it comes to selling your home.
The Energy-Efficiency Advantages of Vinyl Window Replacement

Windows are more than just portals to the outside world; they play a significant role in determining the comfort and energy efficiency of your home. If you're looking to improve your home's energy efficiency, consider the advantages of vinyl window replacement. In this article, we'll... The post The Energy-Efficiency Advantages of Vinyl Window Replacement appeared […]