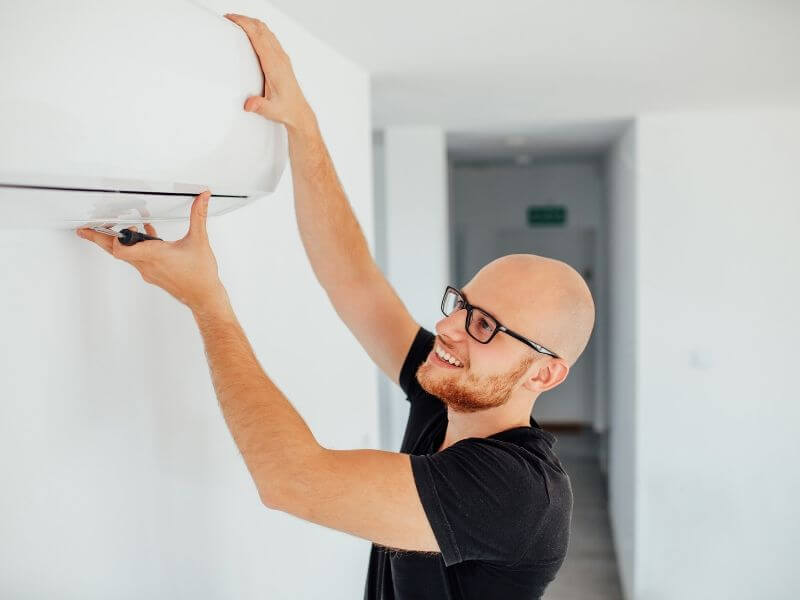 There are many things we love about summer like – sunshine, picnics, barbecues and long holidays but sleeping in a boiling bedroom is certainly not one of them. Especially when the temperature gets too high it's next to impossible to bear. To avoid such uncomfortable conditions, you need to follow some tips to cool down your room.
6 easy tips can help you to keep your house cool and comfortable and they are given below:
1. Invest in an AC: 
The easiest way to keep your house cool is to install an AC on the room. It can give you instant relief from the heat of summer. You should buy the AC before summer because summer would be a busy time to buy an air conditioner. If you already have an air conditioner, give time in its maintenance. Clean the filter of your AC. Maybe you would need a repair for your AC as it has been shut down for a long time. In this case contact a professional who can provide you AC repair services.
 2. Block the sun out: 
If your room has south-facing windows it can be unbearably hot in the summer. In this situation, you can try to resist the temptation and keep curtains and blinds closed during the day. If it doesn't work try temporarily repurposing a car window shade or invest in a purpose-built indoor window shade. Make sure you check the safety instructions on the product and find out if it is safe for both car and house.
3. Keep the windows open in the morning and at night: 
Morning air gives the house a refreshment which sets the mood for everything. Also, the air in the morning is cool enough to keep the house cool for some time. The most important time to keep your windows open is at night. Leave your windows open when you go to sleep and it would be a good way to keep your house cool at night. As it is the time when the air is coolest.
4. Don't use the oven: 
If you use the oven, it would generate unnecessary heat in your home during warm days. To ignore this issue, you can eat outside and it will keep your house cool. If that's not an option then consider preparing meals that don't require the use of the oven to cook.
5. Use a ceiling fan: 
A ceiling fan can be a good investment for you in summer to keep your room cool. Positioning the fan correctly is also important for optimum cooling. During the summer, use your ceiling fan in the counterclockwise direction. This will create a wind-chill effect, which is going to make you cool. Reversing your fan to a clockwise direction, creates a gentle updraft, recirculating heat down.
6. Turn off unused appliances: 
There are many appliances in our home that generate unwanted heat over the summer like – oven, television, desktop computer, kitchen appliances etc. It would be best to turn them off. This will stop them overheating and warming the rooms they are in. Charging your phone can also produce heat so charge it in the morning when it is cooler.
The above tips will help you to live a happier and cooler life during the summer.
The Energy-Efficiency Advantages of Vinyl Window Replacement

Windows are more than just portals to the outside world; they play a significant role in determining the comfort and energy efficiency of your home. If you're looking to improve your home's energy efficiency, consider the advantages of vinyl window replacement. In this article, we'll... The post The Energy-Efficiency Advantages of Vinyl Window Replacement appeared […]