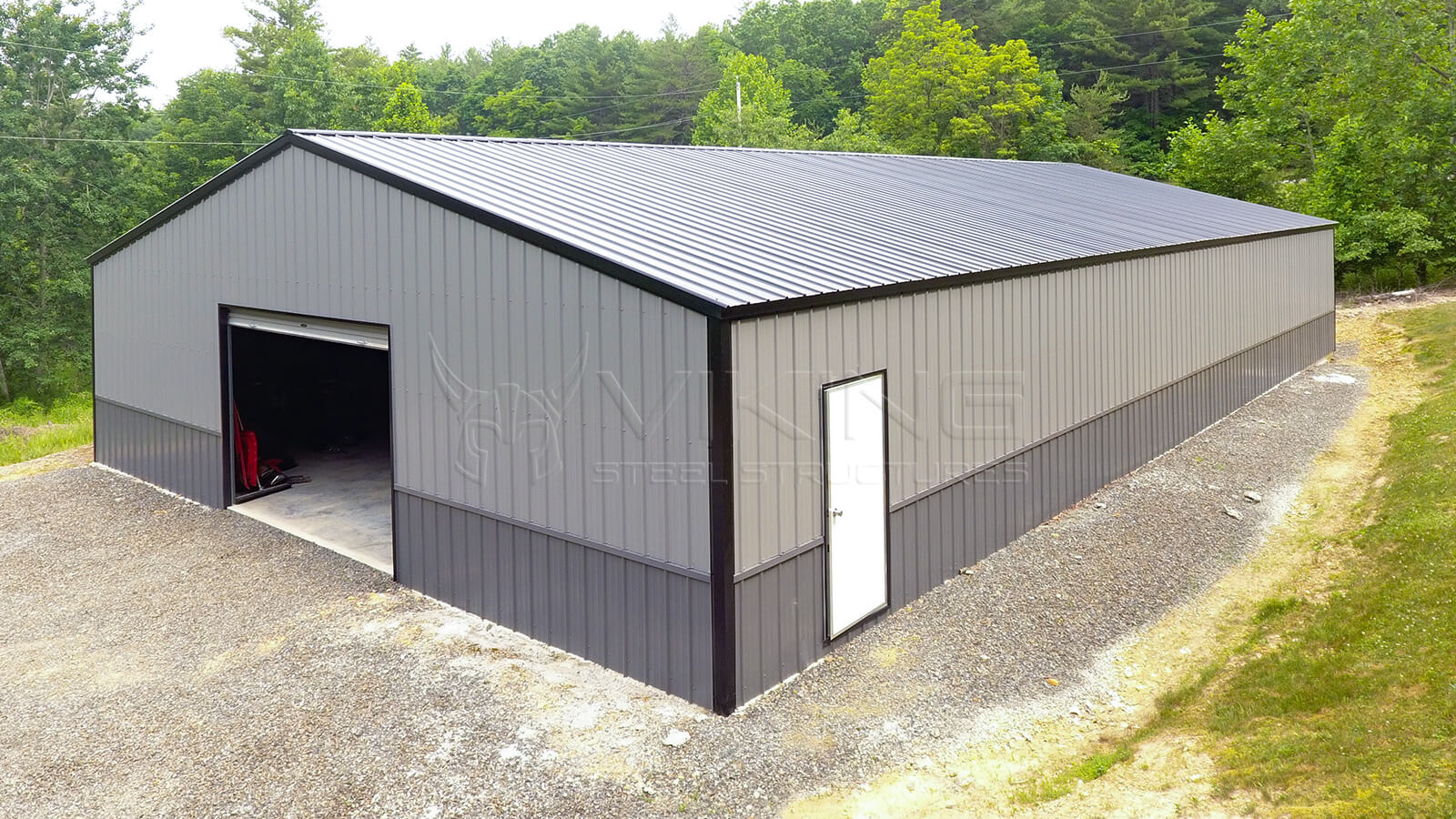 Steel buildings are a popular option for many homeowners, and with good reason. They're durable, customizable, and easy to assemble. Since prefabricated buildings are made of steel, they have lower labour costs, are 100% recyclable, and are customizable per your requirements.
Metal building kits typically come prefabricated, with their primary and secondary components manufactured by the company under controlled conditions in their plants. Some parts you receive are sidewall panels, a framing system, roof panels and a trim package.
One of the major advantages of prefabricated kits is the ease of installation, which is quick, convenient and efficient. This article will provide information about the installation process and related topics.
How long does their assemblage take?
The size of your new steel building will determine how much time it takes to assemble. As the size of your kit increases, so does the amount of time needed for installation. For example, a large steel kit may take several hours or even days to put up, whereas a small steel kit may only take an hour or two at most.
Building kits include a detailed manual
Building kits include a detailed manual with step-by-step directions. The manual will show you how to install the building, including diagrams and pictures. You can also contact the manufacturer if you have any questions or issues regarding your building's installation process.
Things you require for installation
You will need several different screws, bolts and anchors to install your structure foundation. These include metal fasteners (screws and bolts) and foundation anchors.
Does the assembly require welding?
You will find that there is no welding required, which means that you can assemble your building in a short time by drilling and bolting. Bolts secure your building frame to its foundation for stability.
How to secure your framing?
You can secure your framing to the concrete slab or foundation using base plates and self-drilling screws. The base plate is a part of the kit that secures your building frame to the concrete slab or foundation.
The base plate is made of galvanised steel and designed specifically for framing system use. The self-drilling screw is also part of the framing system and helps you attach your framing to the concrete slab or foundation.
Bolting together pre-punched components
Pre-punched components are pre-engineered, prefabricated sections bolted together with bolts provided in the steel building kit. The advantage of using pre-punched components is that you can assemble a steel structure without welding a single piece together.
They also cost less than welded structures because they are cheaper and easier to manufacture, making them more affordable for contractors and DIY homeowners. Furthermore, pre-punched structures may be more durable than welded structures because there is less risk of corrosion or cracks due to improper installation techniques.
Finally, prefabricated kits allow for greater design flexibility due to their modular nature; you can add additional modules later if desired or use multiple units simultaneously (e.g., combine two kits).
Using anchor bolts for the foundation's stability
Anchor bolts firmly attach your building frame to its foundation for stability after assembling the structure before any other permanent fastening. The company instals them in predrilled holes, through the base plate and into the foundation.
Before purchasing a steel structure, you should know the assembly process of metal building kits and what type of foundation support you need. Prefabricated kits enable you to erect a building quickly and enjoy its advantages, including durability, cost savings and convenience.
Benefits of a Moving Company

Moving can be an exciting yet daunting task, and if you've ever relocated to a new home or office, you know that it involves more than just packing your belongings into boxes. It's a process that requires careful planning, organization, and physical effort. This is... The post Benefits of a Moving Company appeared first on […]