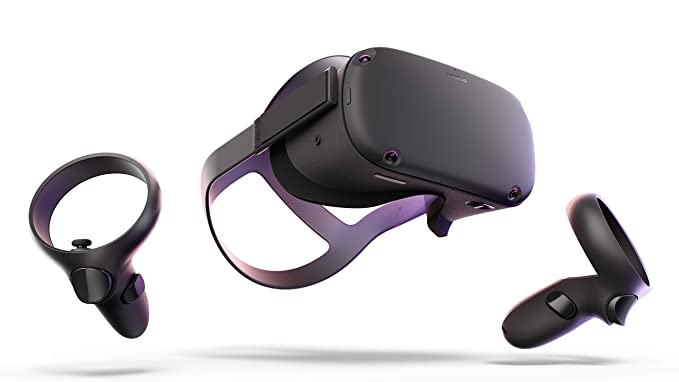 Unlock Endless Entertainment on a Budget: Affordable Media Players and Gaming Consoles
Andres Walsh, 3 weeks ago
0
4 min

read
19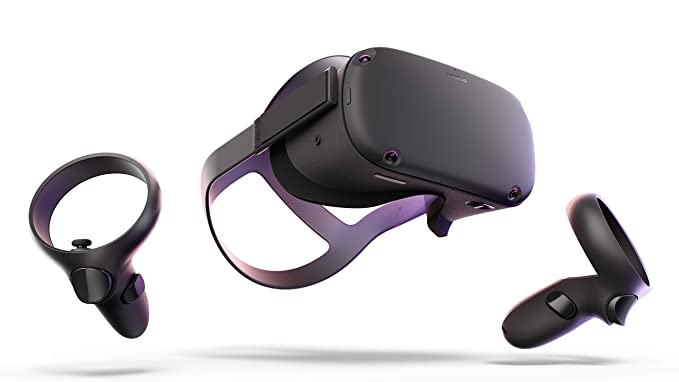 The cost of setting up the ideal home theater doesn't have to be prohibitive. You can locate economical media players and gaming consoles that offer a variety of content and entertainment alternatives with a little research and shrewd purchasing. In this post, we'll examine some of the greatest low-cost gadgets on the market to enable limitless enjoyment in your home theater without breaking the bank.
Budget Streaming Devices
A popular and affordable way to access a multitude of information, from movies and TV series to music and podcasts, is through streaming devices. Here are three well-liked streaming options that are also affordable:
1. Roku Express: The affordable Roku Express offers thousands of streaming channels, including Netflix, Hulu, and Amazon Prime Video. The Roku Express is easy to set up and use, making it a good choice for beginners or budget-conscious streamers. This $30 device is valuable.
2. Amazon Fire TV Stick Lite: The Amazon Fire TV Stick Lite, at under $30, has many of the same features as the original Fire TV Stick. It supports most streaming services, including Amazon's, and has a huge library of content. Alexa controls smart home technologies and the Fire TV Stick Lite.
3. Google Chromecast: Google Chromecast allows users "cast" content from their phones, tablets, and computers to their TVs. Chromecast, which costs $30, enables many streaming services. Many consumers like using their current gadgets to control their entertainment without a remote.
Affordable Media Players
For disc collectors, there are affordable DVD and Blu-ray players. Sony, LG, and Panasonic provide affordable players with HDMI output and upscaling. Entry-level gadgets cost $50–100.
When choosing a media player, consider disc formats, output possibilities, and extras like Wi-Fi for streaming or 3D playback. Even if a more expensive media player may have more features, a simple model may be sufficient for watching movies in a cheap home theater setup.
Cost-Effective Gaming Consoles
If gaming is a must-have component of your home entertainment, look into older console generations as a cost-effective alternative. Despite having outstanding capabilities and features, the most recent gaming consoles, such as the PlayStation 5 and Xbox Series X, nevertheless provide a terrific gaming experience at a lesser price.
1. PlayStation 4: The PlayStation 4, which served as the PlayStation 5's predecessor, has a sizable game selection and reliable performance. In comparison to the most recent generation, it is a cheaper option, with costs for the base model starting at roughly $300. In addition, many PlayStations 4 titles have been upgraded for the more recent platform, so even if you decide to update later, you can still play them.
2. Xbox One S: An affordable gaming system with a variety of games and entertainment possibilities is the Xbox One S. It is more reasonably priced than the Xbox Series X at roughly $250. The Xbox One S is a fantastic addition to your home entertainment system because it also supports 4K video playback and HDR. Similar to the PlayStation 4, many Xbox One games are playable on the more recent Xbox Series X, making an upgrade possible in the future.
Accessing Diverse Content
Use a combination of paid subscription services and free content platforms to get the most out of your modest home theater setup. There are huge libraries of movies, TV shows, and documentaries available through services like Netflix, Hulu, and Amazon Prime Video, while websites like YouTube and Tubi offer free content backed by advertisements. You may receive the most entertainment value without spending too much money if you balance your material sources.
Considerations for Compatibility and Connectivity
When choosing devices for your home cinema, make sure they are compatible with your current hardware and consider any potential hidden fees or prices. An HDMI cable, for instance, might be needed by some streaming devices but might not be provided. Make sure your chosen gadgets have the ports and connections required to function with your TV, sound system, and other components without a hitch.
Conclusion
The perfect mix of inexpensive media devices and gaming consoles can unlock limitless entertainment on a tight budget. You can create a home theater experience that competes with more expensive setups by doing your homework and selecting the gadgets that best suit your needs and preferences. To ensure seamless integration of your new gadgets, keep in mind the significance of compatibility and connectivity. Also, make use of the abundance of material and entertainment alternatives at your disposal.
Andres Walsh
My name is Andres Walsh and as far as I can recall, I have had only one passion in my life – a love of fixing things! Growing up, my friends and even my family members called me "wrench." The nickname has somehow stuck even through to my adult life.
Related posts
Homeowners Guide to Black Mold Removal in Toronto

Learning that you may need black mold removal can be outright scary for many homeowners. Black mold is also known as toxic mold, which has been portrayed in the media as a threat to people, animals, and children. The truth about black mold is a... The post Homeowners Guide to Black Mold Removal in Toronto […]