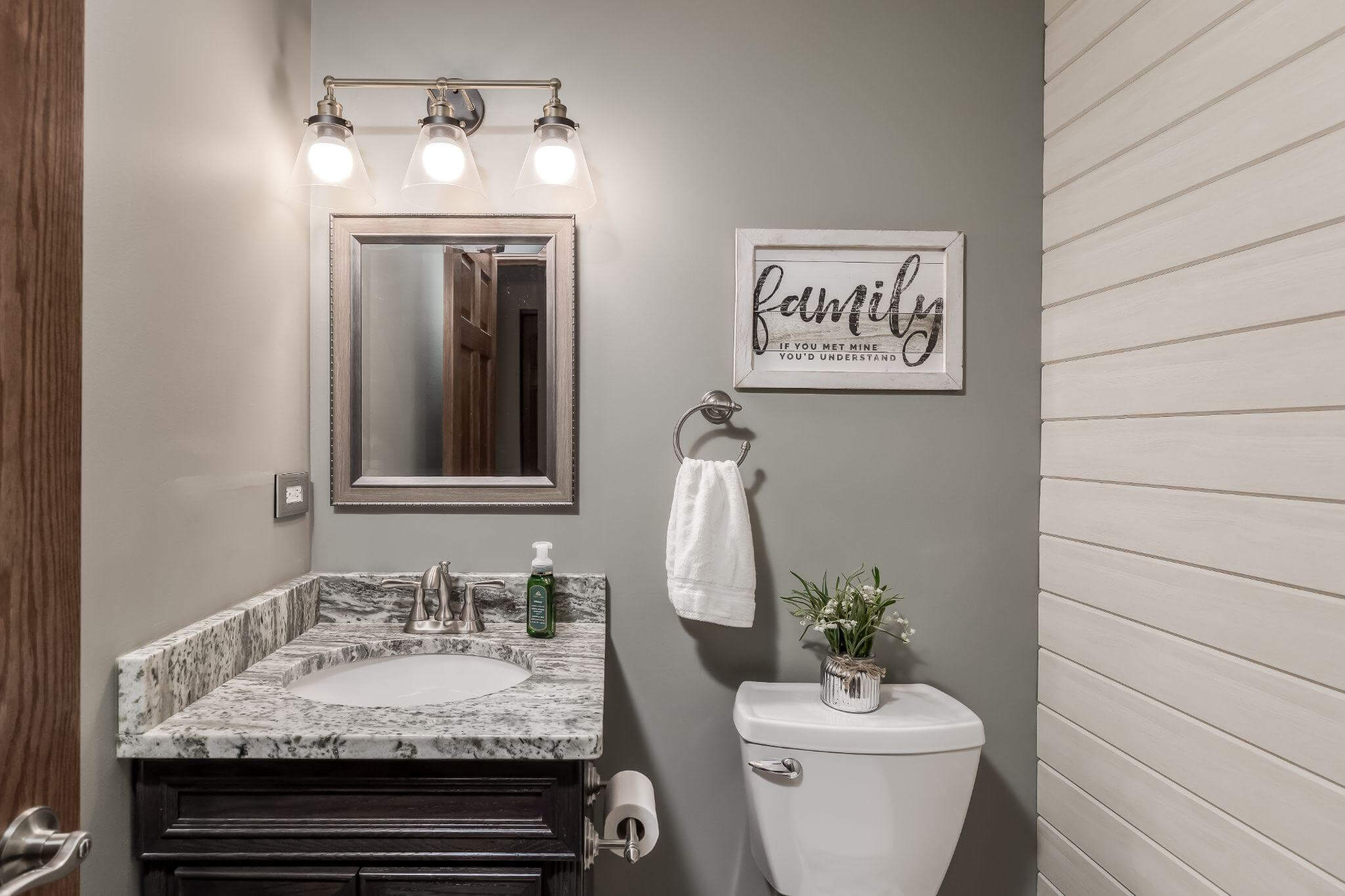 Full bathroom, three-quarter bath and half bath: what's the difference? One is sizing since a full bath with a tub and shower requires more space than a half bath. Another difference is location. Half bathrooms are typically on the main floor for the convenience of your guests. Also, a half bath contains only a toilet and a sink. It's a small, utilitarian space, also known as a powder room, that offers lots of opportunities for upgrading.
1. Refresh the Wallpaper
Never mind the common advice that a solid, light color opens up a small space. A more adventurous wallpaper adds a wow factor that can completely change the expectation in a small bathroom. Choose from bold stripes, graphics and geometrics. If you want to stay with paint, use a darker color you can highlight with towels and accessories.
2. Change the Flooring
Vinyl plank flooring is a quick, cost-effective update for your half bath. Because the limited floor space might make installation tight, get a pro to complete this project. New flooring adds warmth and style that makes a big difference in the overall appearance of the bath.
3. Install New Cabinets
Even if you have just a cabinet or two in your powder room, making a change is another strategy for a style upgrade. One way to do this is to have your local pro replace or refinish just the doors. Another option is ready-to-assemble cabinets. RTA cabinets come in flat packs with all the necessary hardware. They're just the thing for a quick and easy change of pace in your small guest bath space!
4. Switch Out the Art
Give your powder room artful appeal with a change of wall hangings. Just a single statement piece in a small room makes a signature statement. Think of it as a way to express your personal aesthetic through home décor. Whether you prefer botanical prints, photographs or abstract art, a half bath is a wonderful canvas for expressing yourself.
5. Exchange the Mirror
A mirror is one of the bathroom fixtures that gets the most use, so a change can be impactful. Consider exchanging your existing mirror for one that complements your new lavatory look. For instance, when you place a mirror into a window frame, it creates a through-the-looking-glass expanse. Tall mirrors seem to raise the ceiling, creating a more spacious effect.
6. Install Age-Friendly Safety Add-Ons
Ensure your elderly guests and family members have what they need to stay safe in your half bath. Install a grab bar on the wall next to the toilet, and consider adding a raised seat if needed. For friends and family who use a walker or wheelchair, remove bathmats and area rugs that could trip them up. For everyone's safety, your bathroom outlets should comply with building codes for damp spaces.
Amplifying safety around the house is always a good idea, especially if you have toddlers in your family. Some of the bathroom safety items for small children include:
Scald guard on the faucet
Sturdy, non-slip step stool for hand washing
Baby gate to keep kids out of the bathroom when you're not watching
Outlet covers to discourage little fingers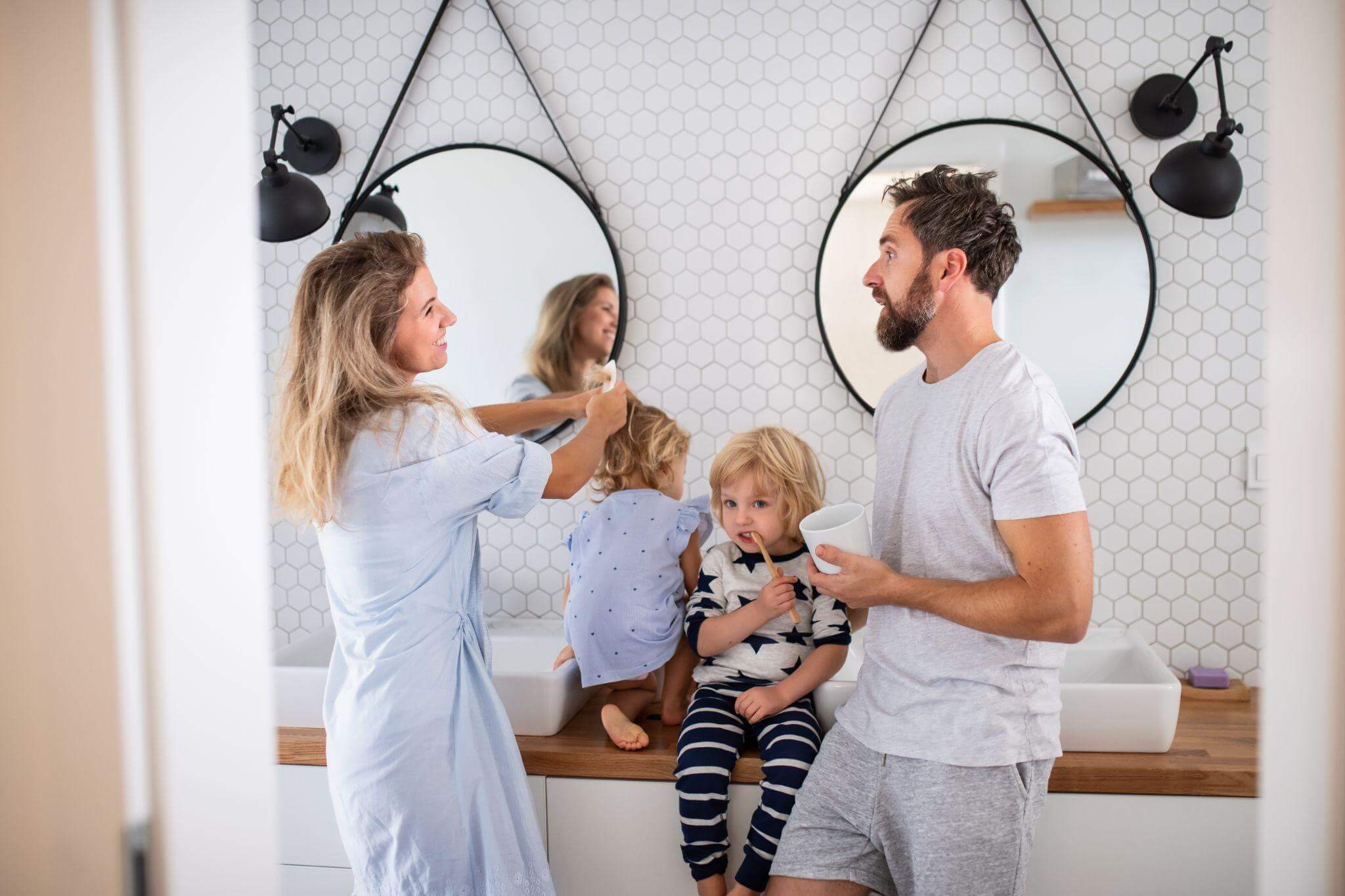 7. Put in Some Shelving
If you are adding new RTA cupboards or freshly stained cabinets, consider a small accent shelf that validates the vibe. Shelving is more than just a décor accent. It can provide a perch for guest soaps, apothecary jars and curios. Consider double-tiered or triple-tiered shelving on the wall behind the toilet. It's an inspired way to claim that underutilized wall space.
8. Change the Lighting
Dress up the powder room with new lighting. It need not be exceptionally fancy or bright. Your new lighting should reach into any dark corners for a well-lit, safe and welcoming place. Start with a single ceiling-mount fixture in the center of the room. If possible, add a sconce on its own switch to give users lighting options.
9. Add Some Music
Tuck a wireless speaker or two onto a shelf to fill your guest bathroom with soothing music. It makes a trip to the powder room an elegant experience that may just lift visitors' spirits to a new high. Extending your playlist into this space also keeps guests in the loop of what's playing even as they take a break from the interaction just beyond the door.
10. Include a Magazine Rack
Some people do, and some people don't, but provide a rack with some light reading material, just in case. It's a thoughtful touch for a memorable restroom experience. Your guests will feel pampered when you anticipate their every need.
11. Add Wainscoting
Putting wainscoting in your half bath creates a traditional, eye-catching effect that commands attention. Wainscoting bisects your walls horizontally, so to prevent a choppy look, extend the height of the beadboard material to eye level. Install a rail along the upper edge, then add some vibrant wallpaper above.
12. Provide Lush Towels for Luxurious Flair
Exchange those fussy little embroidered guest towels with simple, plush ones. Although providing luxe towels may be an extra expense, it's worth it in terms of goodwill. Your guests will be praising your powder room to the skies when they go home.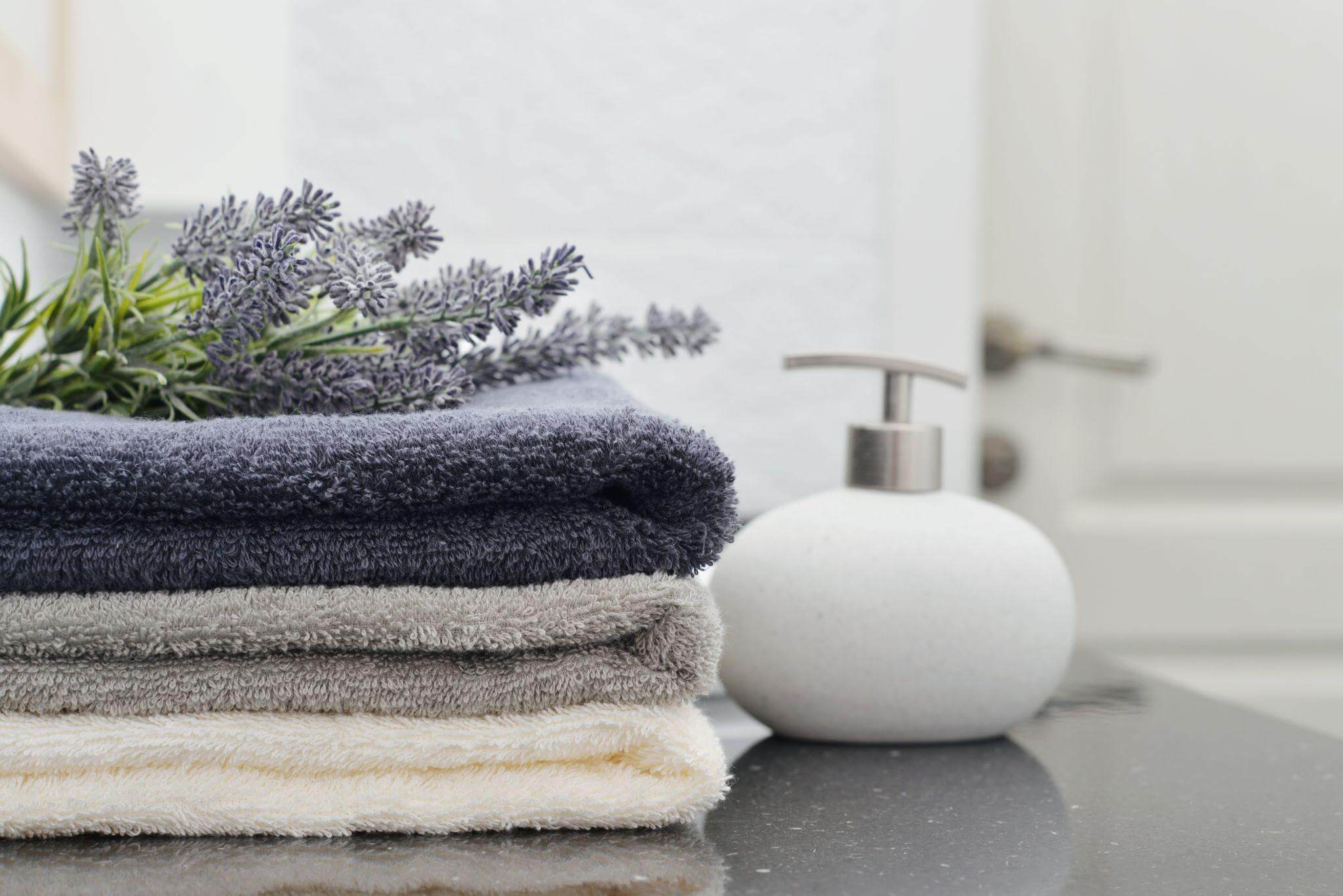 A Celebration of Style
With some help from the professional services you need to complete your half bath upgrade, the results will be a celebration of your own personal style. Tap into contemporary home design trends today for a fun project everyone is sure to love.
Benefits of a Moving Company

Moving can be an exciting yet daunting task, and if you've ever relocated to a new home or office, you know that it involves more than just packing your belongings into boxes. It's a process that requires careful planning, organization, and physical effort. This is... The post Benefits of a Moving Company appeared first on […]