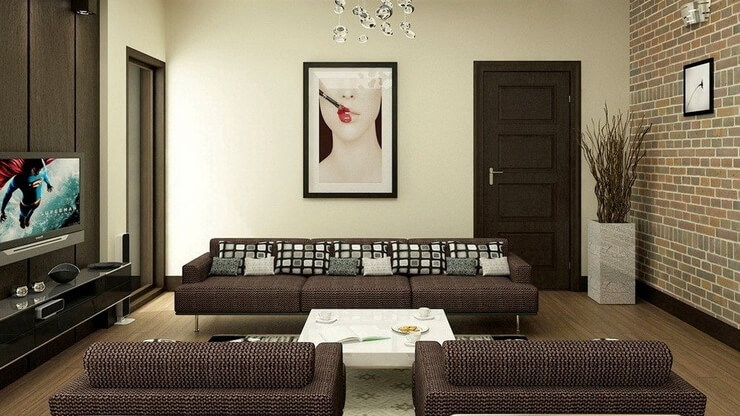 If you've ever considered giving your old furniture a facelift, you'll find some useful tips for giving it a new lease on life below. We all have that one piece of furniture that just doesn't seem to work anywhere else in the house, but before you toss it out, consider digging up some creative ways to transform or restore it first. Read on to learn about the many options you have for revitalising your used furniture.
Remove Old Paint Finishes
This task will help you save money so you can improve your piece of furniture. First, move your piece of furniture or home decor outside. Then paint the chemical stripper on. Right after that, the paint will start to bubble. Use a scraper to get rid of the old paint on furniture. Then spray or apply a thin layer of mineral spirits to get rid of any leftover stripper and extra dirt.
What should be left behind is the natural finish of the piece, giving it an entirely new – and timeless – look. You can choose to leave things there (perhaps with a coat of varnish) or you can add new paint, perhaps in a striking colour. The choice is yours.
Re-Cover Dining Chairs
It could be that the upholstery on your dining chairs no longer looks the part. No problem. By removing the seats and taking off whatever material is currently covering them, you have a blank canvas for anything you want.
Find some modern, interesting fabric with a colour or pattern you love, and you can then re-cover the chairs. It's a fiddly job, and you can outsource to professionals, but if you want to try it yourself, you'll need a staple gun, glue, and plenty of patience. The results will look classy and up to date.
Change The Legs
There are a number of simple things you can do that won't cost the earth or take up much time, but that will offer your furniture a chance to look current and on trend. One of these options is to change the furniture legs.
It's the legs of a piece that really dates it, so if you switch the old legs for new ones, you'll instantly upgrade and update that piece and it certainly won't go out of style.
Try Contact Paper
Is it high time that you replaced your nightstand or side table with something more modern? That can be easily remedied with some contact paper or fabric! Because they are available in such a wide variety of hues and patterns, the materials make it possible to customise virtually any flat surface.
What's really great about this idea is that you can change things whenever you want to because it's such a simple, quick, and inexpensive option. No matter what the current trends happen to be, you can keep up to date.
Upgrade Your Hardware
Although purchasing new kitchen cabinets and doors might be out of your price range, updating the hardware is relatively inexpensive and can make a significant impact. Put some modern, sleek knobs made of stainless steel on your outdated cabinets to make them look a little bit more up to date.
Are Marble Kitchen Countertops a Good Idea?

When it comes to kitchen countertops, nothing exudes elegance quite like marble. Its natural beauty and timeless appeal have made it a popular choice among homeowners. But is it a good idea to have marble countertops in your kitchen? Let's explore the advantages and disadvantages.... The post Are Marble Kitchen Countertops a Good Idea? appeared […]