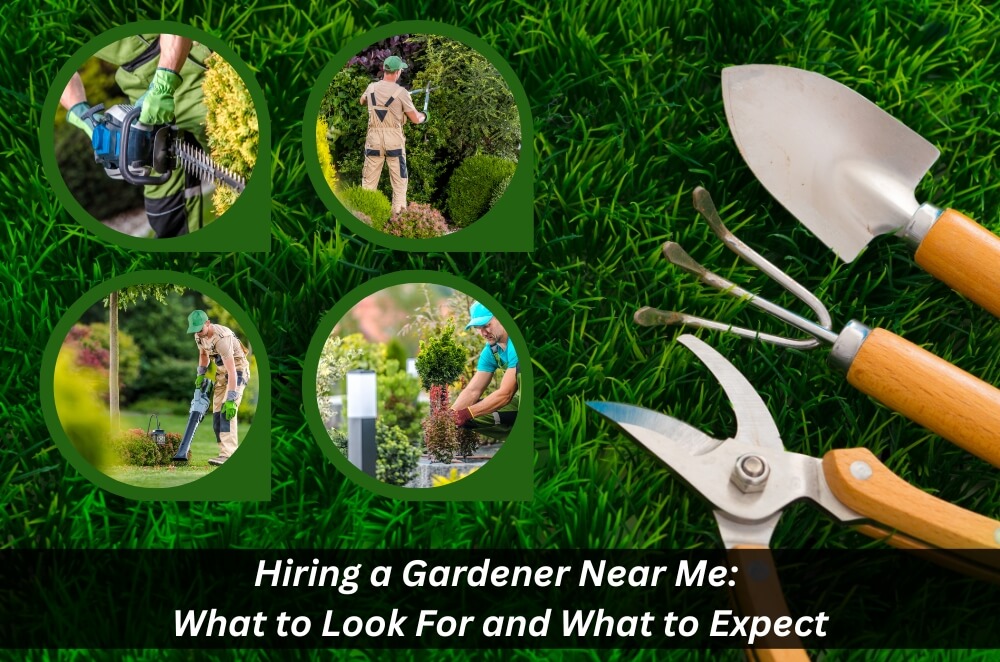 If you've been pondering the idea of sprucing up your garden but the thought of all the hard yakka involved leaves you feeling overwhelmed, it might be time to consider hiring a gardener. Whether you're in the heart of Sydney or the stunning landscapes of Australia, finding a gardener near you can be a game-changer in transforming your outdoor space into a little slice of paradise. So, let's dive into what you should look for and what you can expect when you're on the hunt to find a "gardener near me".
Why hire a gardener?
Gardening is a rewarding endeavour, but it's not all sunshine and daisies. There's a fair bit of graft involved, and that's where a gardener comes in handy. Here are some compelling reasons to consider bringing in a professional:
1. Save Time and Effort
Gardening can be time-consuming and physically demanding, especially if you've got a garden that's larger than a paddock. A gardener can handle the heavy lifting, taking care of tasks like lawn mowing, weeding, pruning, and even tree lopping. This means more time for you to sit back, relax, and enjoy your green haven without breaking a sweat.
2. Get Professional Expertise
Gardeners are like horticultural gurus. They've got the knowledge and experience to keep your garden in tiptop shape. They can spot and nip pest and disease problems in the bud and offer sage advice on plant care and soil health. With their expertise, your garden can thrive like never before.
3. Peace of Mind
Picture the peace of mind that comes with a skilled gardener tending to your outdoor space. With the right professional and necessary gardening tools, you can relax, knowing your garden is well-maintained and thriving.
How to choose a gardener
Now that you're convinced hiring a gardener is the way to go, let's talk about what to look for when choosing one:
Start by considering your garden's needs. Some gardeners specialise in basic services like lawn mowing and weeding, while others offer a more comprehensive package, including pruning, tree lopping, and even garden design. Ensure the gardener you choose aligns with your garden's requirements.
Different gardens have different demands. If you've got a garden boasting native Aussie flora, it's wise to select a gardener with experience in taming these unique plants. Their know-how can make all the difference in your garden's health.
In this wide brown land, word of mouth is often the best reference. Ask your cobbers, neighbours, and relatives for recommendations. Also, have a squiz at online reviews to gauge the gardener's reputation among other green thumbs.
Gardening ain't free, mate. It's important to get quotes from multiple gardeners before making your final decision. Consider the services offered, the quality of work, and, of course, the price when making your choice.
What to look for in a gardener
Once you've narrowed down your options and are ready to make a decision, keep these factors in mind:
Qualifications and Experience
Don't be shy to ask about a gardener's qualifications and experience. You want someone who knows their way around a garden like the back of their hand. A qualified and experienced gardener is more likely to keep your garden in top-notch condition.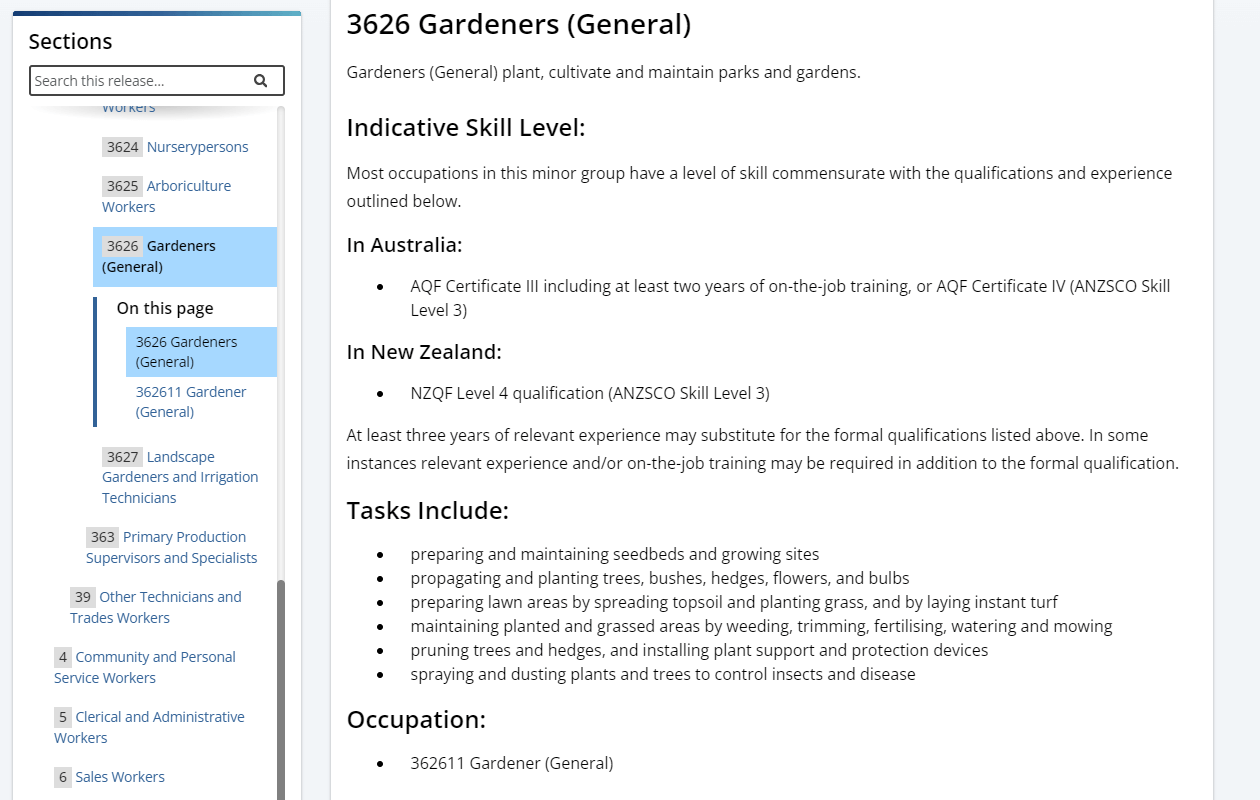 Source: Australian Bureau of Statistics
Accidents happen, even in the garden. To ensure you're covered in case of any mishaps or damage, make sure the gardener is insured. It's a crucial safety net that can save you from a real headache down the track.
Before you ink the deal, request references from the gardener's previous clients. These references can offer insights into the quality of their work and their level of customer service. It's a good old-fashioned way to ensure you're making the right choice.
What to expect from a gardener
Congratulations! You've hired a gardener to turn your garden dreams into a reality. Here's what you can expect:
Professionalism and Courtesy
A fair go is what you deserve. Your gardener should be professional and courteous in all dealings with you. They ought to show up on time for appointments and treat your property with respect.
No one wants a half-baked job. Your gardener should complete all the tasks you've agreed upon and do so to a high standard. After all, a well-kept garden is a thing of beauty.
Flexibility and Accommodation
Life can be a bit topsy-turvy at times, and your gardener should be willing to roll with the punches. They should be flexible and accommodating, working with you to meet your needs and fitting into your schedule.
Common garden maintenance services
Here's a gander at some of the most common garden maintenance services your green thumbs might provide:
Lawn Mowing
Lawn mowing is a fundamental aspect of maintaining a healthy and aesthetically pleasing garden or yard. It involves the regular cutting of grass to ensure it remains at an appropriate height. This practice offers several benefits for your outdoor space
Weeding
Weeding is a crucial aspect of garden maintenance that involves the removal of unwanted plants, commonly known as weeds, from your garden beds. To maintain a thriving and healthy garden, it's essential to understand the significance of weeding and the methods involved in banishing these pesky intruders.
Pruning
Shaping and trimming your plants to perfection means skillfully pruning and grooming them to boost their aesthetics, health, and vitality.
Tree Lopping
Tree lopping is a specialised horticultural practice aimed at managing the growth of larger trees. It involves the selective removal of branches, limbs, or sections of a tree to achieve various objectives. This process is often done for both aesthetic and practical reasons and requires skill and knowledge to ensure the health and safety of the tree.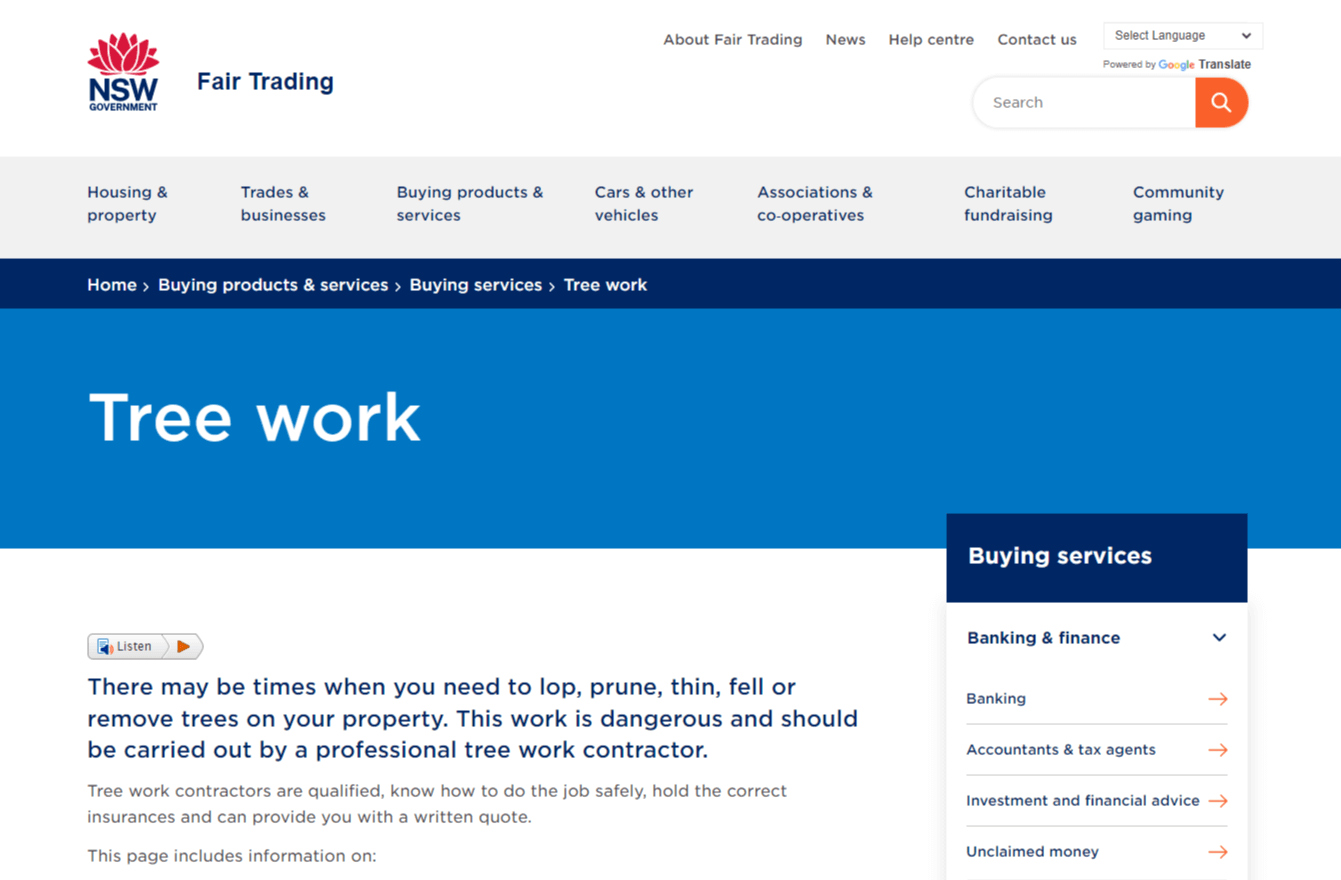 Mulching and Fertilising
When it comes to maintaining a healthy and thriving garden, mulching and fertilising are the secret ingredients that can turn an ordinary garden into a lush and vibrant paradise. These two practices may seem simple, but they play a crucial role in providing your plants with the nourishment they need to grow and flourish.
Pest and Disease Control
Gardening enthusiasts know all too well that maintaining a thriving garden involves more than just planting beautiful flowers and tending to lush greenery. A critical aspect of garden care is pest and disease control, a practice aimed at defending your garden from the lurking threats of critters and plant diseases that can wreak havoc on its health and beauty.
Tips for Hiring a Gardener
To sum it up, here are some excellent tips for hiring a gardener, including considerations for low-maintenance gardening:
Always compare quotes from multiple gardeners.
Don't hesitate to inquire about qualifications and experience.
Ensure your selected gardener has proper insurance coverage.
Request references to gain a clear understanding of their track record.
By following these guidelines, you'll find the perfect gardener near you to make your gardening journey a breeze. With the right green thumb by your side, you'll be well on your way to creating a garden as wonderful as the Aussie outback. Happy gardening, mate!
The Energy-Efficiency Advantages of Vinyl Window Replacement

Windows are more than just portals to the outside world; they play a significant role in determining the comfort and energy efficiency of your home. If you're looking to improve your home's energy efficiency, consider the advantages of vinyl window replacement. In this article, we'll... The post The Energy-Efficiency Advantages of Vinyl Window Replacement appeared […]