Every year around this time the excitement grows when it looks as if the winter snows will finally melt away, being quickly replaced by the lifegiving rains of spring and early summer. This is the time when we begin planning all the lovely things we will do in the warmer days ahead and typically, that means focusing on the lawn and garden. Are you curious as to what is trending for garden décor in 2022? Here are a few highlights that will set your creative juices flowing.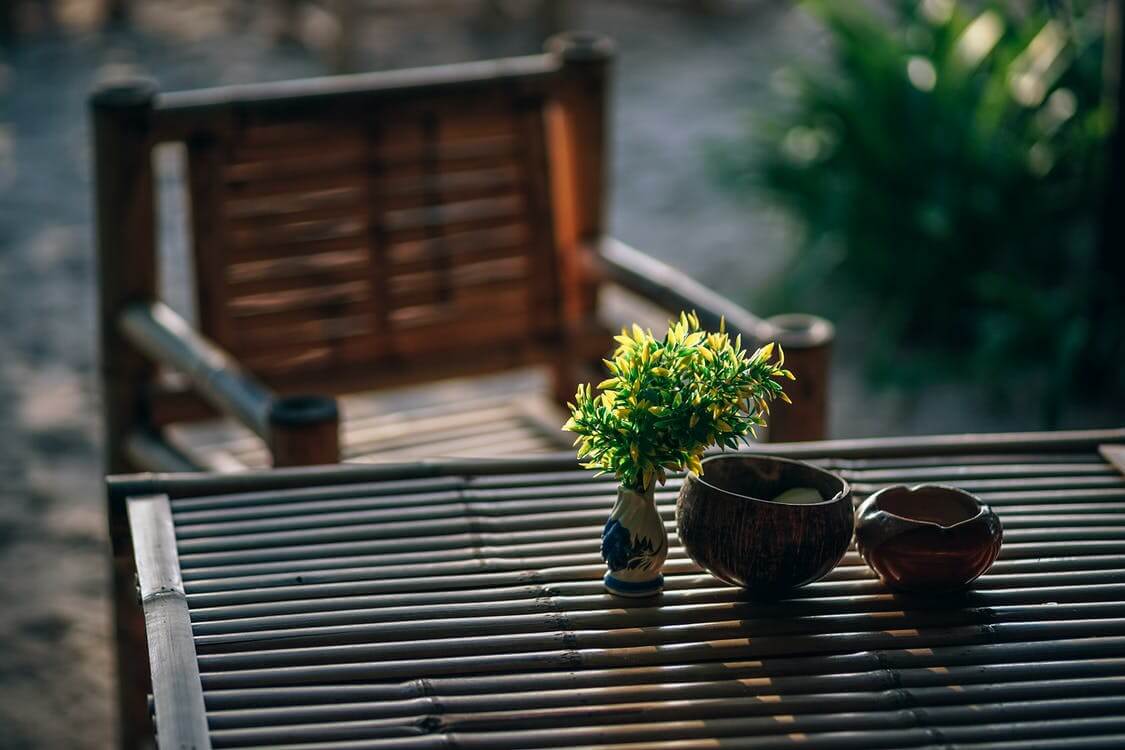 Mother Earth Is Trendier Than Ever!
In the past we have spent so much time thinking about the plants we love that have the sole benefit of adding beauty to our gardens. This year, why not take a look at what Mother Earth would like from us? You can still plant all those lovely shrubs and flowers, but maybe you might want to consider species that attract bees for pollination while repelling pests that can literally be toxic to plants, animals, and people alike. There has been a great deal of concern regarding how our modern pesticides are killing off our much-needed bee colonies in an effort to eradicate harmful pests. Flowers for garden décor with natural pesticide properties are trending highly this year.
Natural Wood Outdoor Furniture
Yet again, Mother Nature wants to be heard. When it comes to garden furniture such as outdoor benches where you can sit and enjoy the beauty of the garden you've created, it's time to do away with PVC and synthetic furniture. You can find solid, natural pine VidaXL outdoor furniture that is crafted from natural materials so that you aren't adding to non-biodegradable waste down the road. Natural wood furniture is trending in an effort to preserve and conserve and if you want to have a trendy garden this year, go natural all the way.
Ponds, Fountains and Birdbaths
There is nothing more serene than the sound of trickling water. Garden ponds, fountains and birdbaths are trending more than ever before, especially after all the stress recent world events have created for us. For the past few years there was the pandemic and now with political unrest in areas that were once the USSR, levels of stress have gone through the roof. There is nothing more peaceful than sitting in a garden with the sounds of birds, breezes in the trees and gurgling water in small ponds, fountains, or birdbaths. Anything that has stress-reducing qualities other than watching movies is trending this year and trickling water is at the top of the list.
The Garden Itself Is Trending in 2022!
In fact, gardens themselves are trending in 2022 for just the reasons mentioned above. It is a place to go and relax in the beauty of nature while letting the stresses of life be carried away by the lovely fragrances and sights before us. Just remember that simplicity is the key to trendy gardens at this time in our lives so keep your garden natural with elements of simplistic, natural beauty and you will have a garden trendy enough to be featured even in magazines like House & Garden.
The Energy-Efficiency Advantages of Vinyl Window Replacement

Windows are more than just portals to the outside world; they play a significant role in determining the comfort and energy efficiency of your home. If you're looking to improve your home's energy efficiency, consider the advantages of vinyl window replacement. In this article, we'll... The post The Energy-Efficiency Advantages of Vinyl Window Replacement appeared […]