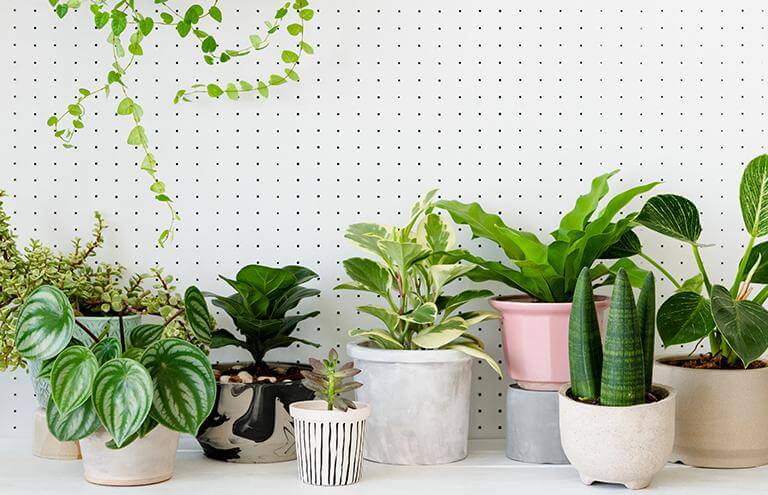 Not only humans can help another human; even plants can play the same role. Plants add emotions, meaning, and interest to your heart and soul.
Just like other living things, plants also have their own language. The language that consists of a bundle of emotions and human expressions can't be explained or counted. What is required is a basic understanding of symbols for plants.
Adding indoor plants to your home is easy.
A plant that somehow represents you must be on your list if you are organizing new items and looking for places to buy home decor. That will be a thoughtful idea while designing your home.
Personality is imperceptible to the naked eye. Picking up plants that suit your personality and portray the true meaning of yourself is something you need to know.
You're probably wondering how to figure out which symbolism of plants corresponds to you the best.
With so many plants to choose from, we've created a small guide about the symbols of plants to help you express yourself, which also includes types of indoor plants.
Get your favorite plant added to your garden wishlist now!
Bonsai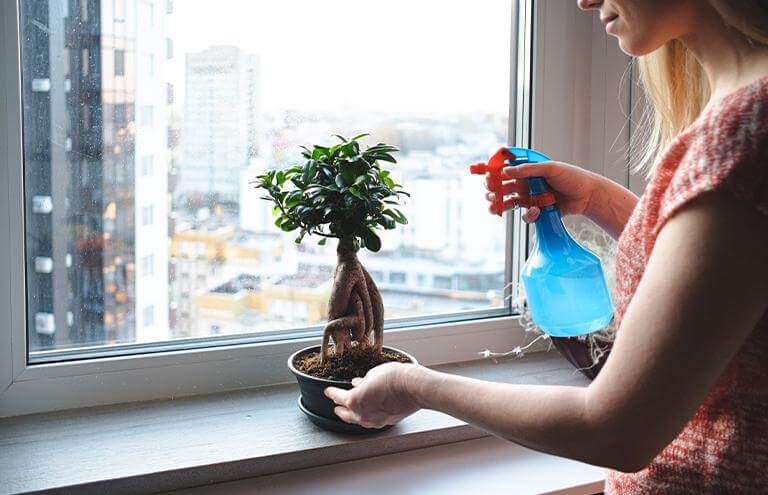 Image Source: Freepik
Symbolism:
Patience
Balance
Harmony
Luck
What does "bonsai" mean?
The word "bonsai" is a Japanese term that means "planted in a container." It is believed that this plant brings luck and prosperity into people's lives. It essentially depicts someone who is more balanced in his or her life or who requires harmony in order to be somewhere.
It is a living, growing entity that brings joy into your life, symbolizing how you are as a person. One thing to keep in mind is that bonsai are more commonly thought of as outdoor plants, exposed to the four seasons just like normal trees are.
Can you identify yourself with the same category mentioned above for bonsai?
If yes, then this is meant to be your perfect portrayal!
Golden Pothos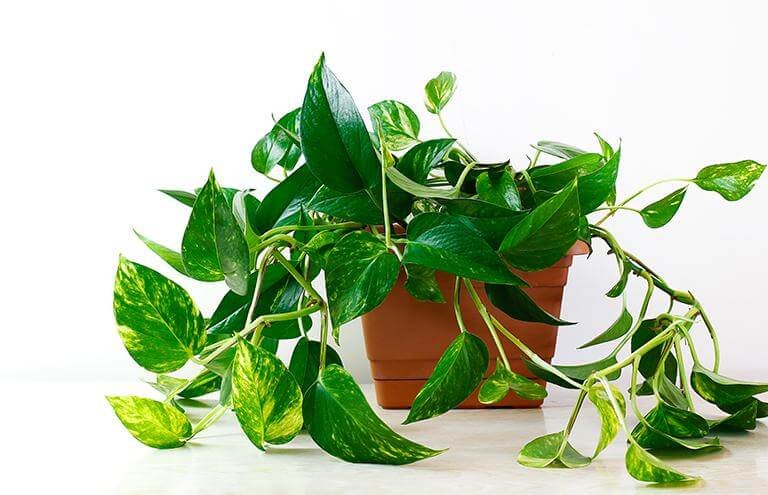 Image Source: Freepik
Symbolism:
Perseverance
Wealth
Dedication
Pothos represents perseverance; they bring health and good fortune too. The symbolism of plants like pothos is for someone who is dedicated to their dreams and is always focused on their career path.
A person who is constantly striving for new heights and seeking growth in every situation could be the ideal match for pothos.
One interesting fact about pothos is that it's also called devil's ivy because it is almost impossible to kill, even when kept in the dark for a few days. This could be another symbol that speaks about you as a person who is steady in every situation, just like devil's ivy.
Have you discovered your personality type? If so, get yourself a golden pothos now!
Air Plant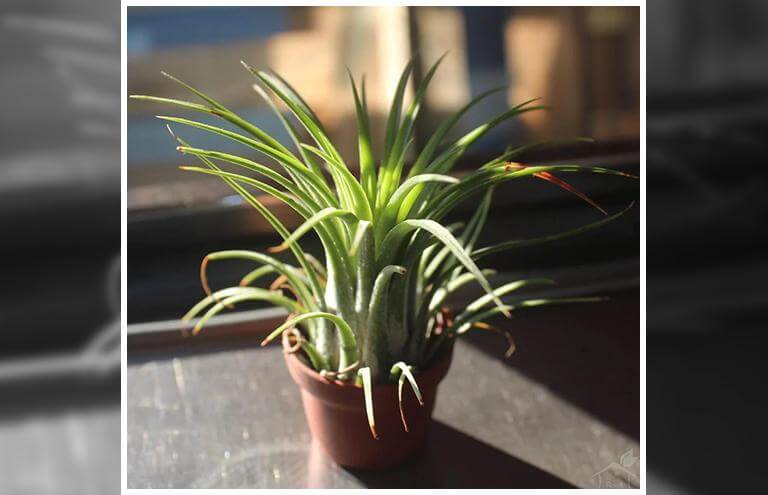 Image Source: Shopify
Symbolism:
A person who is as free as a bird, whose limit is the sky, who has a creative mind, and who always finds uniqueness in each thing around them is what this air plant symbolizes.
As suggested by the plant's symbol, these little creatures personify someone who thrives with new changes around them and has the freedom to adapt.
This symbolism of plants is a reminder to oneself about being who they are in reality and expressing themselves with the freedom of creativity.
With the various types of imagery that air plants contain, they can bring the symbolism of happiness into your life!
Cactus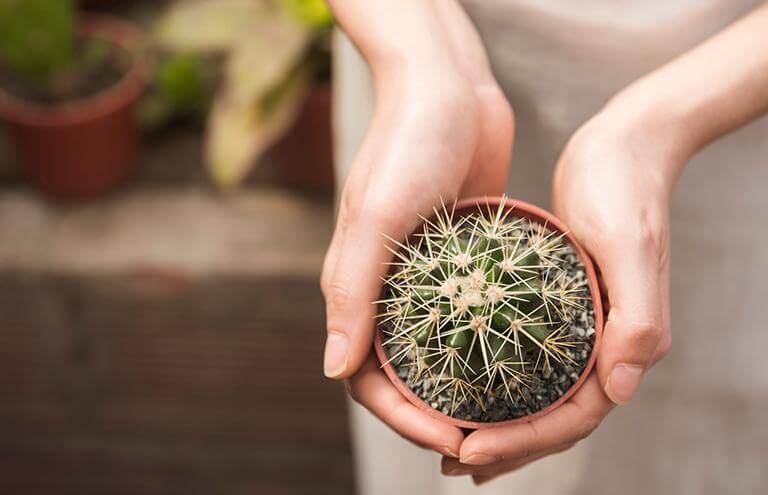 Image Source: Freepik
Symbolism:
Protection
Endurance
Toughness
Persistence
The most widely held misconception about cactus is that they represent negativity.
When you look at the bigger picture, you'll notice that the most important plant symbolism that cactus plants carry is power.
This plant is appropriate for someone who is determined, tough, and never gives up. This plant's symbolism belongs to a fighter who has always come through in difficult situations.
In Native American culture, cacti have always survived in harsh conditions, which gives them the symbol of warmth and unconditional love. In some cultures, it is portrayed as a symbol of strength and protection, which gives it altogether a different meaning.
Every person is a fighter in their own way, and as a result, this plant must be represented in every household, portraying the strength of the person.
Monstera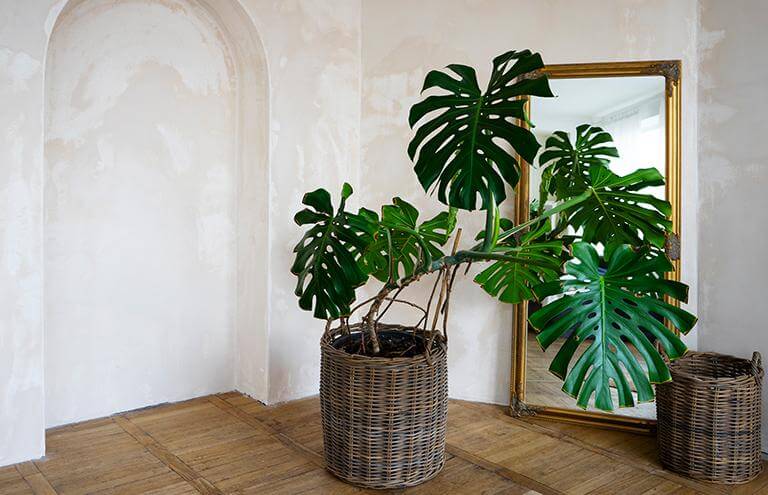 Image Source: Freepik
Symbolism:
Keeping with the meaning and symbolism of plants, this beautifully structured monstera gives out the symbol of a long life and a person who honors their elders and respects people.
This plant is popular for its beautiful, long leaves, which add a fascinating look and feel to your home decor. You, as a person, devote yourself to the elders and respect them, interpreting the home symbolism that Monstera holds on to.
It also depicts the desirable and cheerful parts of a person.
If you carry this type of personality among yourself, then it's an ideal match.
Conclusion
The idea of having a small garden area that has a collection of gorgeous plants with symbols of home that express all the feelings, love, and emotions you have is pleasing.
Take a look at the above list of symbolism of plants that bring value to your life and suit your personality.
Adding a spirit plant that matches your charisma is like finding a compatible partner. They will cling to you like your identity, and they will leave a lasting impression. You can even evaluate different types of houseplants that could be on your radar this year.
If you have a person in your life who is associated with one of the plants but is away from you, then you can even send these as gifts for long-distance relationships, showing a meaningful and deep connection you have with the plants that identify them.
I hope this small blog helped you make the decision you were looking for. Keep up the spirit with your ideal symbol of plants!
Are Marble Kitchen Countertops a Good Idea?

When it comes to kitchen countertops, nothing exudes elegance quite like marble. Its natural beauty and timeless appeal have made it a popular choice among homeowners. But is it a good idea to have marble countertops in your kitchen? Let's explore the advantages and disadvantages.... The post Are Marble Kitchen Countertops a Good Idea? appeared […]