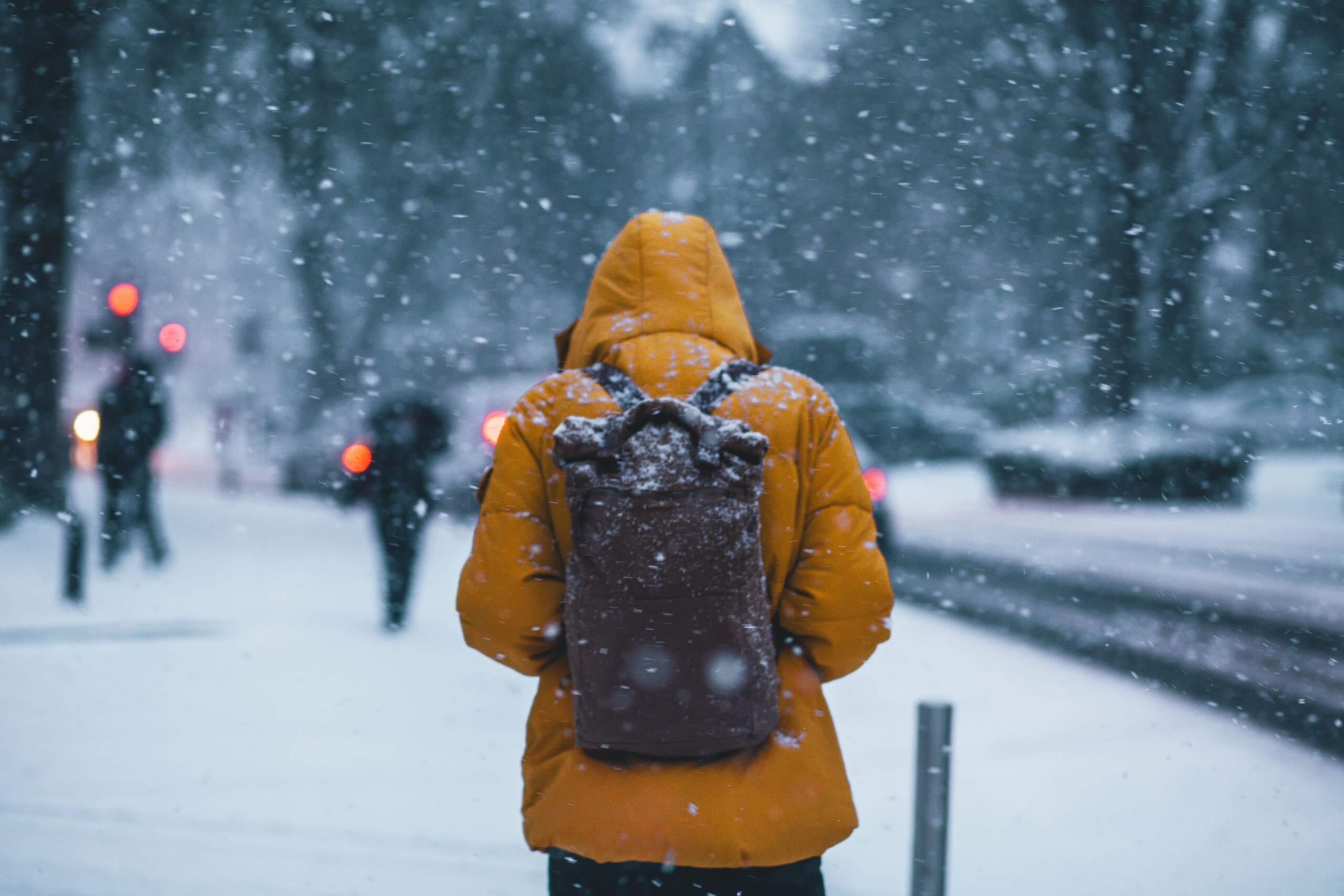 Winter doesn't have to be freezing cold. All you have to do is take a few basic preventative steps in order to make sure that your home is ready for the winter.
Preparation is the name of the game when it comes to getting ready for the winter. You want to make sure your insulation is in good shape, your HVAC is ready to take high demand, and that your home is generally ready for colder weather. We've got some specific tips that are sure to make your home warm this winter.
Follow these eight tips, and you're going to be warm and cozy no matter how cold it gets outside.
Keeping Your Home During the Winter
You want to get ready for the winter before you start looking for the best scented candles for winter. Start with these 8 tips for keeping warm and this winter is going to be more relaxing than it is chilly.
1. Insulate Your Windows
Learning how to insulate your home for winter can be a little complicated, so we'll give you three easy ways you can get your windows ready for colder weather..
Weather sealing film is a great choice for insulting your windows. This is a shrink wrap plastic film that you apply to the inside of the window which goes a long way for sealing any gaps.
You can also add weather stripping to your windows to help improve their insulation. This is usually applied as an adhesive tape that helps keep your windows sealed.
Caulk can be used on the exterior of your windows to really seal thighs tight for the winter. Running a bead of caulk on the exterior of the window will seal and gaps, but you'll need to remove the caulk come springtime to get your windows open again.
2. Have Your Roof Inspected
Your roof has two important jobs during the winter. It's responsible for retaining most of your home's heat and preventing any leaks or water damage from snow and winter rainfall.
Your best bet would be to hire a professional roofer to do a quick seasonal inspection, we've got a few DIY tips that will help you look for any serious problems.
The first step on your inspection is to look for any water damage on your ceiling. There's a good chance that this is coming from a leak in your roof and this needs to be addressed before winter starts getting too cold.
If you have an attic, make sure to check it for any damp spots, drafts, or any clear gaps in your roof. You also want to make sure that your roof is fully insulated to retain as much heat as possible during the winter.
3. Get Your Fireplace Inspected!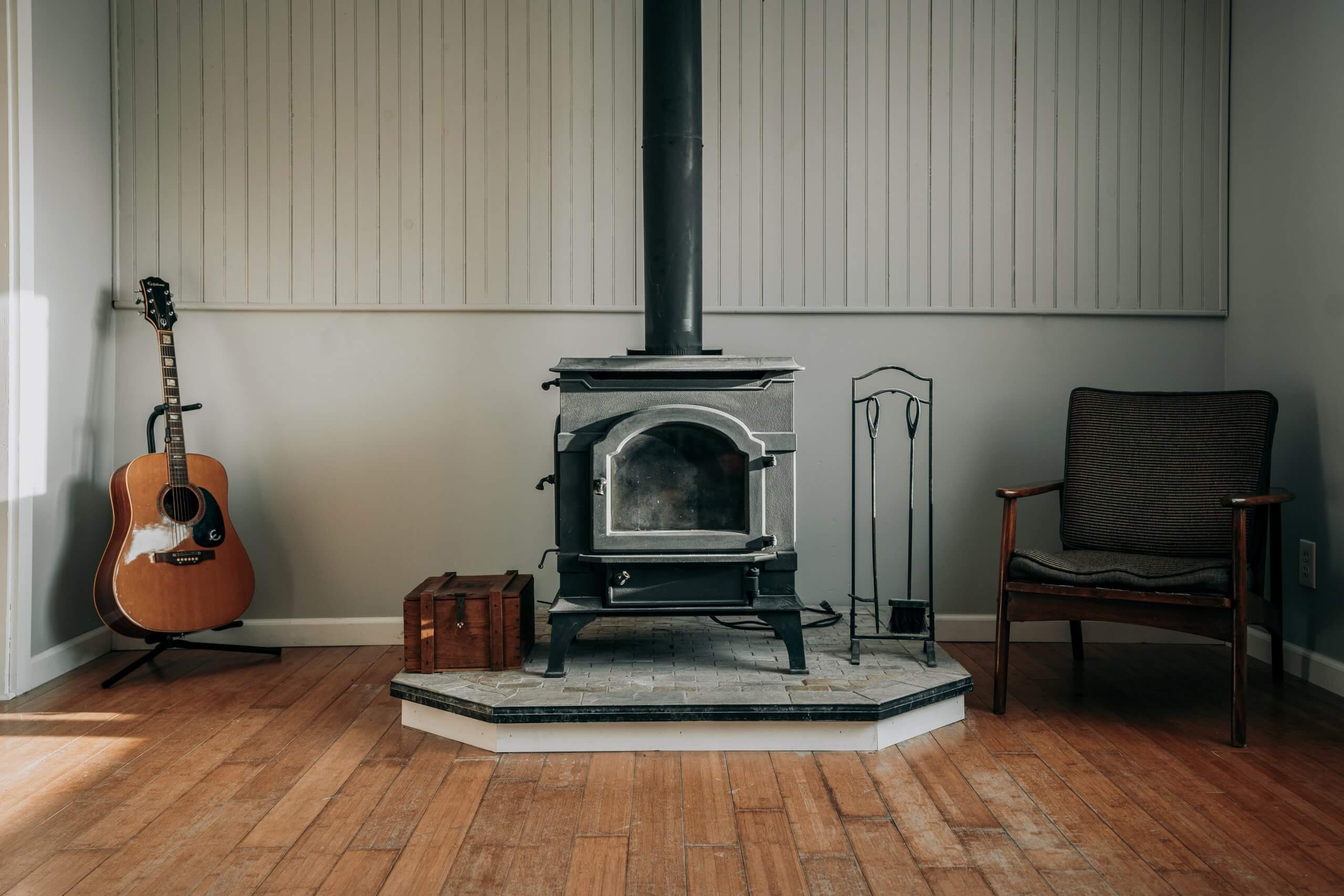 While you will need the help of a professional chimney sweep to fix any problems with your fireplace, we can walk you through the three basic things that you can check to get ahead of any problems.
Inspect your damper to make sure it's working, not damaged, and doesn't have much soot or creosote buildup
Grab a flashlight and loop up your flume. It should be mostly clear of soot and buildup. If it looks clogged or too dirty, it needs to get cleaned.
Check the outside of your chimney. It should be structurally sound with no cracks, signs of animals like squirrels or a bird's nest, and there shouldn't be any plant life growing near the top of the chimney.
4. Reverse Your Ceiling Fans
Did you know that you can actually use your ceiling fans to stay warm during the winter?
There should be a little switch on the side of your ceiling fan that allows you to reverse the direction that the blade spins. When the blade spins clockwise, it will push hot air down from the ceiling and into the room.
Remember, when it comes to ceiling fans you want clockwise for winter and counterclockwise for summer.
5. Stock Up on Winter Essentials
Getting ready for winter means being prepared. Here are a few supplies you want to have on hand just in case you're without power or stuck in the cold.
Shovels
Salt for ice
Candles
Flashlights with extra batteries
Enough water for 1 gallon per person for 3 days
Some food that doesn't need electricity to prepare
Create a winter weather emergency plan for your family
6. Do Some Pipe Protection!
There's nothing worse than having a pipe burst in the middle of winter. This leaves you with hot water, outside in the cold, and probably having to deal with your pipes in the middle of the night.
Insulate attic, basement, and garage pipes with heat wrap or another type of plumber's insulation
Seal any leaks in your pipes as these can freeze and cause serious breaks in the winter
Detach any exterior hoses and, if possible, use your interior shut-off valve to turn off all exterior faucets
7. Trim Those Trees
The trees near your home might be beautiful during winter, but they could also be a significant hazard.
You want to look out for any branches that overhang in your driveway or your home itself. If you have a tree that's tall enough to reach her home if it would fall, you want to make sure that that tree is healthy enough to withstand harsh winter weather.
You should have an arborist come check out the trees near your home before things start to get too cold. They can handle any pesky branches and make sure everything is safe for the winter.
8. Seasonal Furnace and Boiler Inspection
In order to make sure that your boiler is working, you should schedule a pre-winter check-up for your home's heating system. This will make sure that you're not stuck out in the cold with an unexpected break in the middle of winter.
You should also inspect your garage heater. A garage heater can make the difference between a freezing winter and a comfortable transition from the car to the home.
Here's what to look for in a DIY boiler inspection.
Any signs of cracks in the boiler
Corrosion or rust—especially where the boiler touches the ground and where pipes connect to the boiler
All vents, hoods, and piping should be securely fitted and free from rust or corrosion
Wrapping Up Warm Winter Tips for Homeowners
Which one of these tips is going to be the one that you act on first?
Whether you're going to have your furnace or boiler inspected, or you'll be switching the fans clockwise, these 8 tips will make sure that you are home is warm matter how chilly the winter gets.
Are Marble Kitchen Countertops a Good Idea?

When it comes to kitchen countertops, nothing exudes elegance quite like marble. Its natural beauty and timeless appeal have made it a popular choice among homeowners. But is it a good idea to have marble countertops in your kitchen? Let's explore the advantages and disadvantages.... The post Are Marble Kitchen Countertops a Good Idea? appeared […]