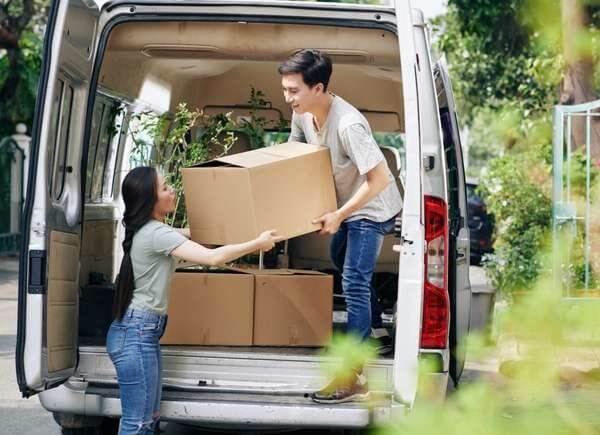 If you are moving to a new place, you should surely know what movers will not pack. It will not only help you to safely dispose of them or find other means of moving them. And failing to know it will put you in a lot of distress at the crucial hour of moving to a new place. Moving to a new place is a challenging task for anyone as it requires a lot of effort, cost, and time. Also, if there are sentimental things and are unable to be packed by movers, it will cause discomfort and unhappiness. It will be of surprise to know the many items that movers do not pack, including jewelry, documents, nail polish, groceries, and many others.
Hence, you need to know the many things that the best local movers will not pack and the reasons for moving your other belongings to the new place safely.
The things that local movers will not pack
There are many things that movers will not pack for moving from one place to another. The list is long enough to know in advance to save time, cost, and effort. Also, it will avoid having the stress and anxiety of not being able to take along valuable and sentimental things. Movers will not pack many categories of things, like flammable, perishable, and valuable, among others. The following are the things under each category for you to know them to be ready for it as the movers will not pack them to take to the new place.
Flammable things car batteries, gasoline, kerosene, acids, ammonia, ammunition, weapons, paints, certain chemicals, deodorants, hair sprays, nail polish, fireworks, among others that are explosive and corrosive.
Perishable things like foods that could release unpleasant odors and could also attract microorganisms, insects, grow mold around the thermostat, among other issues
The National Plant Board regulates the movement of plants in all the states to minimize the spreading of dangerous insects, pests, and diseases, and hence moving plants across states is not possible.
Though insured, valuable things like jewelry, currency, documents and photos, medical devices, and others will increase the liability during moving from one place to another.
Sentimental things like family heirlooms which are old and fragile that, even with the utmost care, can have chances of getting damaged during transit to not cause any distress
The reasons for local movers to not pack specific items
It is not advisable to take the above things that movers do not pack while moving from one place to another. There are many reasons for local movers to not pack them as they could damage the other belongings and cause accidents and other dangers during transit. A few of the reasons include, among others.
If anything happens to the belongings while moving, the company or the insurance will not cover the losses and may end up with nothing at the new place.
Carrying flammable things will be your sole responsibility, and if anything happens to them, you will be the only one liable for it.
During long-distance moving, it is essential to avoid perishable items as they may cause damage to the other belongings.
If flammable things for unexpected reasons explode, it will not only burn out your belongings but also cause public damages that will end up with criminal charges.
Hence, it is only valid that the best local movers will not pack specific things for moving from one place to another. So, the above list of things will help you dispose of them before the moving day to avoid stress and discomfort for starting a new life afresh at the new place.
Benefits of a Moving Company

Moving can be an exciting yet daunting task, and if you've ever relocated to a new home or office, you know that it involves more than just packing your belongings into boxes. It's a process that requires careful planning, organization, and physical effort. This is... The post Benefits of a Moving Company appeared first on […]