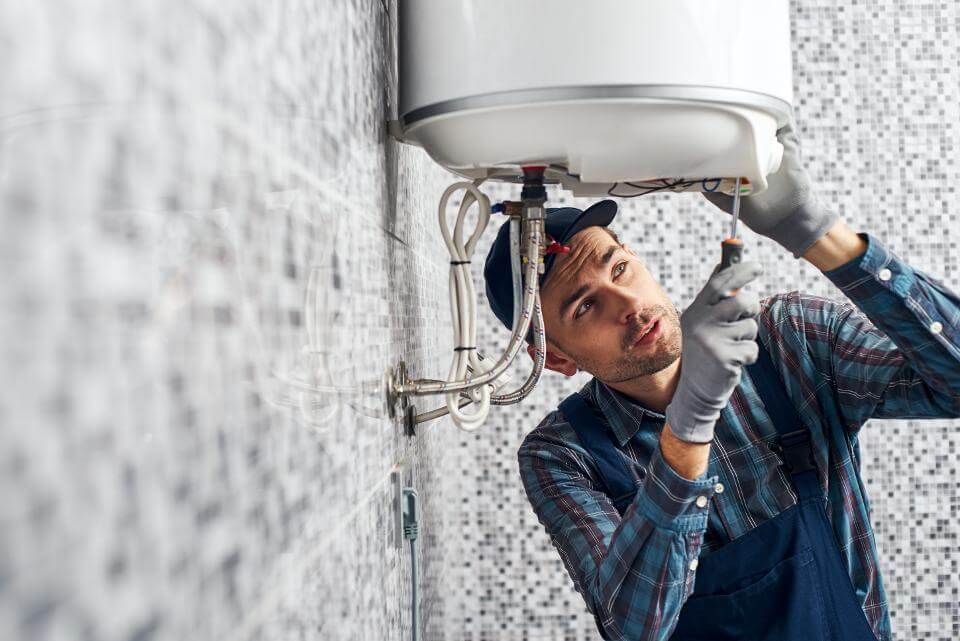 You have already invested in Honeywell thermostats and sweaters but have you heard of boiler cover. A boiler cover is an insurance that can be used in case of a breakdown to cover your boiler. If one of them breaks down, you will have someone to contact. What could be worse than a damaged boiler in the winter?
You can have peace of mind with boiler insurance. If your boiler gets anything worse, the insurance will pay the repair costs.
A Gas Safe Heating Engineer who visits your home in case of an emergency and gets your boiler operating again. Such insurance also includes an annual boiler service to prevent a boiler breakdown. You pay for covering your boiler every month or annually.
Why do people prefer boiler service more in winter?
Your boiler is one of the most important appliances in your home. It provides you with both hot water and heat. It is not hard to see how a faulty or malfunctioning boiler is more than a minor inconvenience, especially in the winter. Check 247 Boiler Repair Man, we aim to provide quality boiler repair at reasonable prices, along with top-notch customer service in the process. We believe that we can improve our community by offering reliable boiler and heating services, always being responsive to our customer's needs, and delivering on our promises.
To comply with any warranty, you have to make sure it does not last longer than one year. But that you are free to have it served whenever you choose.
Here are some reasons why it could be better to have it more in winter:
1. It's cheaper
Boilers that are not frequently served are more likely to break down. Though you haven't used your boiler a lot in the summer, the underlying problems can still arise.
You will probably not notice it until you use your boiler more in the winter, and it could be too late at that time. No matter how little a boiler problem is, it will only get worse if you ignore it (and it'll be more expensive to fix.)
The annual service allows gas engineers to identify and resolve problems in minutes before escalation and severe damage to your boiler.
Paying for a gas boiler service is far more cost-effective than paying for repairing or replacing parts of your boiler. Regular service can also increase the life of your boiler.
The longer the good work is, the more money you collect, and the longer you can put off forking out for a new boiler.
The demand for boilers usually gets high in winter therefore service chargers increase over time. Since there are many breakdowns of boiler in winter, engineers get busy.
2. Keep your family warm
The weather gets colder when everyone stays in a blanket and watches movies from Solarmovie. and in winter there is no worse feeling than the damaged boiler. When you are preparing to make your house warm and cozy, remember to keep your boiler in good working condition.
3. Reduce your heating bills
The maintenance of your boiler boosts its reliability and efficiency which means that it will heat your house with less energy and fuel. This helps to increase their longevity and reduce the waste of fuel.
You save more money and also assist to protect the environment through an effective boiler that can lower your carbon footprint.
Your boiler's model and how old it is will have a significant impact on how efficient it is.
Yet an experienced, qualified gas engineer can advise you on how to run it more efficiently, making it cheaper to run and minimizing your energy expenditure.
PS:- did you you know you could be entitled to funding for a new boiler if your household falls into a certain income threshold? You can apply today and find out instantly at Boilergrants.org.uk.
4. Keep your family safe
It can cause gas leakage when your boiler begins to function, and it can be harmful and cause carbon monoxide poisoning which can be deadly.
There is a gas leak, don't activate electricity, leave the house, and contact your service company quickly. Get your boiler service for peace of mind at least once a year and protect your family safe.
How long does a boiler service take?
It normally takes about 20-30 minutes so it won't disturb people living in your properties for long. It's advisable to get the boiler check in now.
It not only ensures that you meet your legal requirement but also reduces the chances that tenants may experience heating problems during winter.
Are Marble Kitchen Countertops a Good Idea?

When it comes to kitchen countertops, nothing exudes elegance quite like marble. Its natural beauty and timeless appeal have made it a popular choice among homeowners. But is it a good idea to have marble countertops in your kitchen? Let's explore the advantages and disadvantages.... The post Are Marble Kitchen Countertops a Good Idea? appeared […]