Unfinished basements often serve as additional storage space and are crammed with forgotten items. It's such a shame to leave an area like this without maximizing its capacity and usage. A basement finishing project can repurpose that sub-optimal used area into a comfy family area, a fun and exciting entertainment room, or a lively playroom where you would like to isolate yourself with your family for the whole weekend.
However, to perfectly pull off the finishing of your basements is much more complex than it seems to be. You should take into account the floor area it has, the moisture, existing laws in your areas about building codes, and any of the likes that may complicate the process of achieving your goal. To give you a helping hand, here are the things you need to know by CSGRenovations to finish your basement.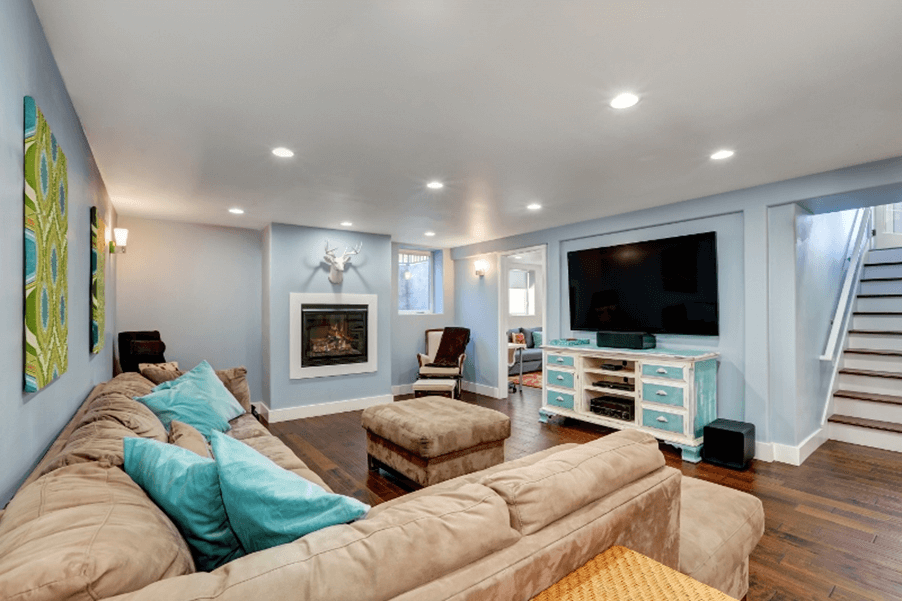 Common Blunders to Avoid When Finishing Your Basement
Starting without a permit – This misstep is one of the most typical pitfalls in remodeling a basement. It can cause greater costs because of the legal problems that may occur down the road.
Disregarding moisture – Check to see if the conditions are adequate for completion before going. The humidity in the basement must be kept at or below 55%. Mold can grow in any percentage above 60%. One way to test moisture penetration is to attach 2 square feet of plastic sheeting tactically to the floor and partitions for two consecutive weeks.
Lack of sump pit and pump backup – Some basements require a sump pit and pump to manage overflows during the spring season and in case of continuous rain. It's advised to establish a habit of switching out the pumps during dry seasons to reduce worry when pump failure occurs.
Inappropriate clearance of ceiling – it's critical to comply with minimal code standards for ceiling clearance. The minimum clearance height (under joists and conduits) of 6'11" must be at least 75 percent of your functional square footage which varies depending on your location.
Things to Consider When Finishing Your Basement
Finishing your basement can be a great way to add extra living space to your home. But there are a few things you'll need to take into account before you start construction.
Assess lighting options
Arrange for openings and entrances that will let direct sunlight into the basement where possible and get aesthetic lighting for night vision. Before starting any additional work, ensure all apertures are closed and that the remainder of the property is protected from the construction particles.
Have a structural specialist inspect the bordering dividers before installing any additional doors or windows to ensure they can withstand the higher weight of the structure.
Remove any moisture concerns
By wicking moisture throughout basement walls, simply mounting a dehumidifier may lead to complications. Maintain proper water runoff onto your roofs and far from your framework to divert water in a completed underground, You can also offer decent airflow on toilets and kitchens to the outdoors, and then avoid leaving the windows open during humid months.
Installation of vapor retardant is also a good option in addition to breathable insulation. Vapor retardant is a fine layer of impenetrable covering, mainly polyethylene sheeting, used in structure development to keep moisture out of the fabric.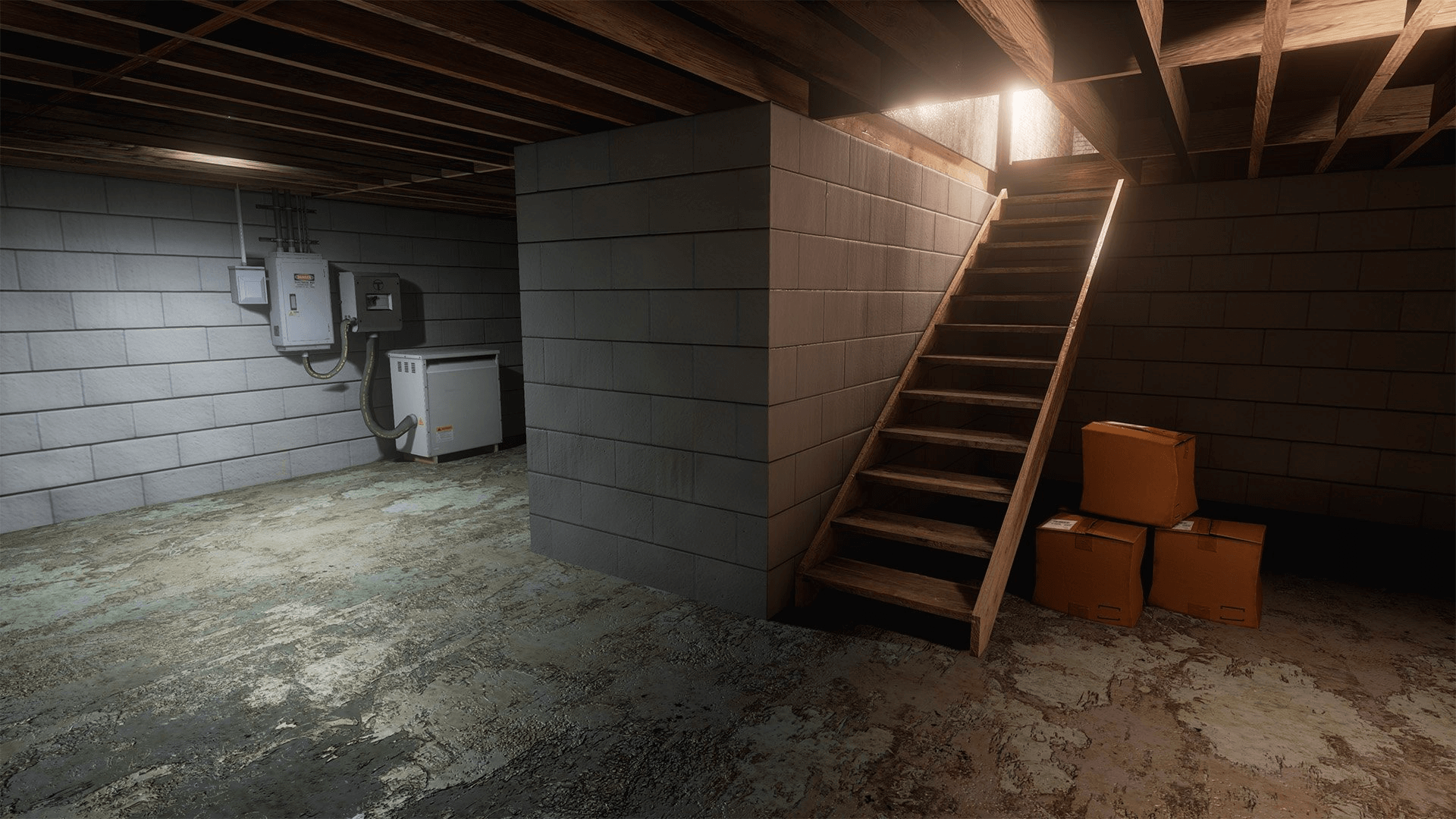 In stairways, prioritize safety
With attractive staircase railings, you can establish a stunning and secure entrance to your fully completed basement. Reinforcing the walls that sustain handrails should be prioritized and leave them in place once the project has been approved by the structural assessor.
Choose a ceiling finish
Basements benefit from drop ceiling panels because they would be shifted separately to gain an opening to sewage lines or electrical connections if necessary.
One more wonderful choice is a plasterboard ceiling, but keep in mind that ceiling texturing can rapidly peel off. Note that the maximum level of your lower level ceiling has the identical altitude as the lowest suspended line, vent, or cable, irrespective of which type you choose.
Look for solid-surface flooring
In the finishing basement, not every flooring type can be utilized. For illustration, even modest changes in dampness content can induce warping and breaking in sturdy hardwood.
Seek for materials like vinyl boards, engineered wood flooring, and ceramic tiles that may be installed below grade while maintaining the desired aesthetic of the place.
Radon must be contained
It's critical to check for radon before finishing a basement. Radon is a radioactive noble gas produced by radium decay in the ground. Radium is also a Uranium daughter or progeny nuclide (Uranium decay).
Radon is an odorless and unseen gas that could only be spotted with the right tools and procedures. This can subject your entire family to the amount of 200 chest x-rays per year if left unchecked. Hiring a professional radon technician is preferred to monitor if radon activities exist as it is not easy resetting the thermostat.
Radon testing may be available through local utility companies. Radon mitigation might include covering crevices and seams, as well as adding ventilation systems.
Homeowners Guide to Black Mold Removal in Toronto

Learning that you may need black mold removal can be outright scary for many homeowners. Black mold is also known as toxic mold, which has been portrayed in the media as a threat to people, animals, and children. The truth about black mold is a... The post Homeowners Guide to Black Mold Removal in Toronto […]