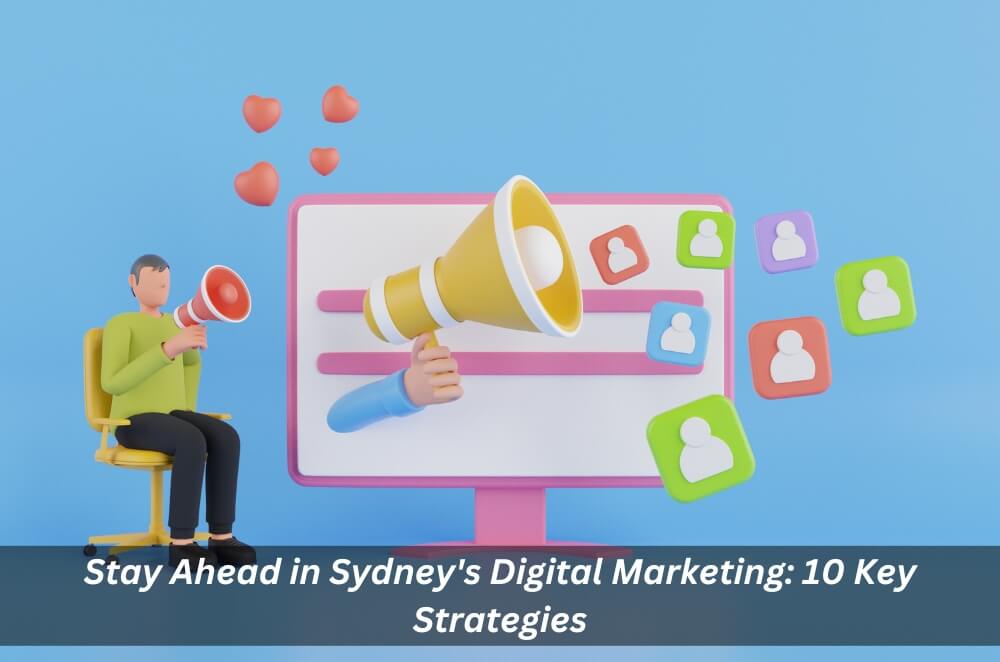 If you're navigating the dynamic waters of digital marketing in Sydney, you know that staying ahead of the game is crucial. The digital marketing trends Down Under are as ever-changing as the tides of Bondi Beach. To thrive in this competitive landscape, you need to be not just a surfer but a wave rider, ready to catch the next big trend. In this article, we'll explore ten key strategies to keep you riding high in Sydney's digital marketing scene. So, grab your flat white, settle in, and let's dive into the world of digital marketing with a true blue Aussie spirit.
Keep up with the latest trends and technologies
In the land of Oz, the digital marketing landscape evolves faster than you can say "G'day." To stay on top, you need to be on the lookout for the most current trends in digital marketing. Keep your ear to the ground, subscribe to industry newsletters, and follow influential Aussie digital marketing experts.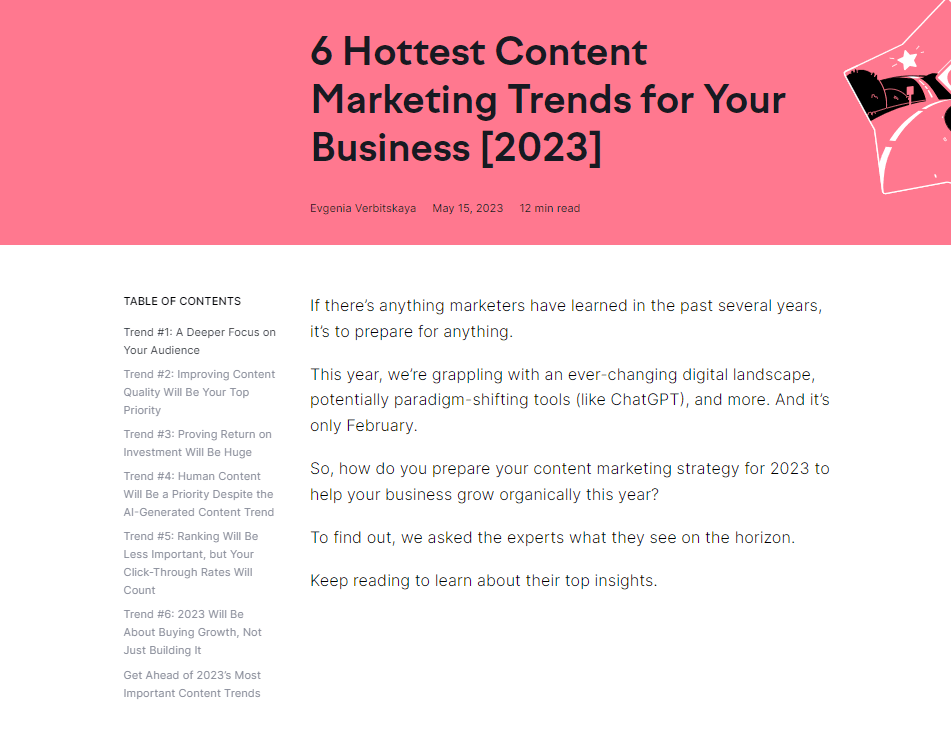 Digital marketing trends in Sydney are as diverse as the wildlife in the Outback. From the rise of voice search optimisation to the increasing importance of sustainability in branding, staying informed is vital. Attend local marketing conferences, webinars, and workshops to network with fellow marketers and get a feel for what's trending.
Focus on data and analytics
In the world of digital marketing, data is gold. To make the most of it, become a data detective. Invest in strong analytics tools to gain insights and make informed decisions. Monitor website traffic, user behaviour, and conversion rates. Let data guide your choices for improved results.
Google Analytics is your trusted ally here. Explore user demographics, behaviour flow, and conversion funnels to grasp your audience's preferences. Consider using visualization tools to spot areas for website enhancement. And if you need more reasons to hire a digital marketing agency, data-driven strategies are one of them.
Invest in video marketing
Aussies love a good yarn, and video marketing is a great way to spin your tale. Create engaging videos that showcase your brand's personality and connect with your audience on a personal level. Platforms like YouTube and Instagram are your go-to for sharing your video content.
Video marketing has exploded in recent years, and it's not just about creating slick advertisements. Sydney's diverse population appreciates authenticity. Share behind-the-scenes glimpses of your team, product demonstrations, and customer testimonials. These personal touches resonate with Sydneysiders and build trust.
Develop a strong social media marketing strategy
Social media Down Under is not just about throwing some shrimp on the Barbie. It's about building a community of loyal followers. Craft a social media strategy that aligns with your brand, and consistently engages with your audience. Platforms like Facebook, Instagram, and Twitter are your digital billboards to the world.
In Sydney, social media is a melting pot of cultures and interests. Tailor your content to appeal to this diverse audience. Use hashtags strategically, run contests, and collaborate with local influencers to expand your reach. Remember, Aussies appreciate a good laugh, so don't be afraid to inject some humour into your posts.
Use artificial intelligence and augmented reality to your advantage
Aussies are known for their ingenuity, and leveraging AI and augmented reality can take your marketing to the next level. Explore chatbots for customer service, personalised recommendations, and AR experiences to engage your audience in innovative ways.
For instance, consider implementing AI chatbots on your website to provide 24/7 customer support. Sydney's bustling city never sleeps, and your customers might have questions at any hour. Additionally, experiment with AR filters on social media to create interactive brand experiences. These cutting-edge technologies will set you apart from the competition.
Personalise your marketing messages
No one likes a one-size-fits-all approach. Aussies appreciate a personal touch. Use data to segment your audience and tailor your marketing messages to specific demographics. It's all about making your customers feel like they're your cobbers.
Email marketing is a powerful tool for personalised messaging. Segment your email list based on user behaviour, location, or purchase history, and send targeted content and offers. Remember, addressing your subscribers by their first name can make a world of difference in building rapport.
Create a customer-centric experience
In the land of "mateship," it's all about putting the customer first. Make your website user-friendly, provide exceptional customer service, and listen to feedback. A happy customer is a loyal one.
Consider implementing live chat on your website to offer immediate assistance. Respond promptly to customer inquiries on social media, and encourage reviews and testimonials. Building a strong reputation for excellent customer service in Sydney can go a long way.
Build relationships with influencers
Down here, influencers have a strong sway over consumer choices. Partner with local influencers who align with your brand values. Their authentic recommendations can boost your credibility and reach.
When collaborating with influencers in Sydney, focus on long-term partnerships rather than one-off endorsements. Authenticity and shared values are key. Encourage influencers to create content that showcases how your product or service genuinely fits into their lives. This approach resonates better with Sydney's discerning audience.
Invest in content marketing
In the vast landscape of digital marketing, content remains supreme, whether you're reaching out from the outback or the bustling heart of Sydney. Craft valuable, informative, and entertaining content that truly connects with your audience. Maintaining an active blog and utilizing email marketing can yield impressive results.
Initiate a blog on your website where you can share industry insights, helpful how-to guides, and timely news. Boost your brand's visibility by guest posting on popular Sydney-based websites. Additionally, consider enhancing your content marketing strategy with engaging videos, eye-catching infographics, and compelling podcasts. Don't forget to leverage marketing metrics for demand generation to measure your content's impact effectively.
Measure your results and make adjustments as needed
The digital marketing landscape in Sydney is like a game of footy – you need to adapt to win. Continuously monitor your marketing campaigns, track KPIs, and be ready to adjust your strategy if needed. Flexibility is key to long-term success.
Set clear goals and key performance indicators (KPIs) for your campaigns. Regularly review your progress and make data-driven adjustments. Sydney's competitive market demands agility, so don't hesitate to pivot your strategies to stay ahead of the curve.
Conclusion
Staying ahead in Sydney's digital marketing scene is a bit like riding a kangaroo – it's a wild ride, but it's worth it. By keeping up with the latest digital marketing trends, focusing on data and analytics, and embracing innovative technologies, you can ride the wave of success. So, grab your Akubra hat and start implementing these strategies to make your mark in the Sydney digital marketing landscape. And remember, in the world of digital marketing, it's not about throwing another shrimp on the Barbie; it's about making a lasting impression on your audience. Cheers, mate!
The Energy-Efficiency Advantages of Vinyl Window Replacement

Windows are more than just portals to the outside world; they play a significant role in determining the comfort and energy efficiency of your home. If you're looking to improve your home's energy efficiency, consider the advantages of vinyl window replacement. In this article, we'll... The post The Energy-Efficiency Advantages of Vinyl Window Replacement appeared […]