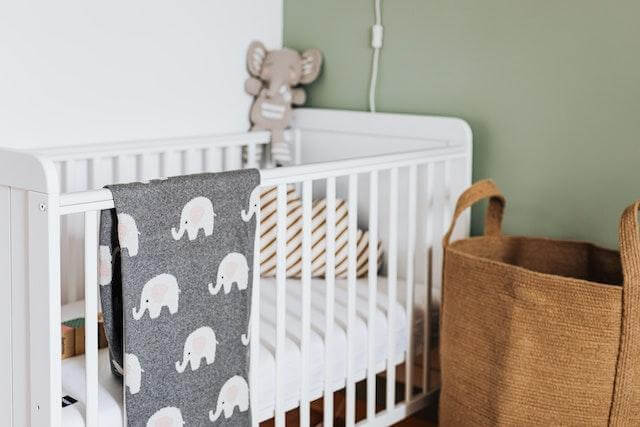 Every parent wants the best for their child, so it is not surprising that parents invest plenty of time in designing the perfect nursery. Nursery is a safe space for your child, from their very first moments and throughout their childhood, to the teenage years when they will want to change a few things in this room. So, from the very beginning, you want to create a soothing and cozy atmosphere where your child will feel safe and loved. That said, here are some cute decorating ideas and elements you can use.
Match Walls and Fabric
For those of you who are not too much into 'babyish' designs, you can consider matching the patterns on the walls with those of furniture pieces. If you plan on having an ottoman, or an armchair for you to relax in, you can consider matching the upholstery with the wallpaper. Pick a wall for the accent and pick a fun pattern in a color you like. The pattern can be anything, from florals to geometrical shapes. Just make sure to match the upholstery of that one piece of furniture, and you will create unison and some character in the nursery.
Add Posters, Too
Even though you have an accent wall, the rest of the walls shouldn't be empty. To complete the design and add a personal touch, you can create a small gallery wall of pictures of the entire family. Such detail can provide a sense of belonging and always remind your newborn of a happy family they have. Another great idea is to add a few customizable nursery posters that will also add a personal touch, while they are minimalistic and can fit into any design of the nursery. These posters can be anything from your baby's name with cute designs, to cute animal prints.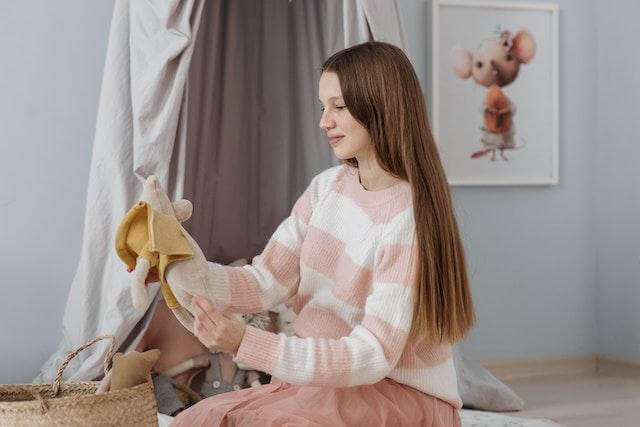 A Touch of Nature
It is not easy keeping a plant in a nursery. And if you still want to provide a touch of nature, you can rely on wooden elements. For example, there are many amazing wooden figurines of any animal you'd like. You can even create a forest theme and have those baby-safe wooden figurines of bears and deers, and add a few of those trees, and voila! To add more to this design, you can even paint a mural of a forest in a simple style to complete the look, or even add a plush bear toy as a bear rug!
Go for Monochrome
On the other hand, if you'd like to keep things simple, you can always rely on monochrome. A nice combination of white with darker shades of green is a great way to go for the walls. You can find amazing wallpaper with a white base and deep green patterns. Such combinations provide interest to the nursery while they are not overwhelming the room. You can also pick animals of the African savannah for artwork, jungle animals, a travel theme, or anything else that you like. Just make sure to spread the same colors throughout the whole room to create cohesion.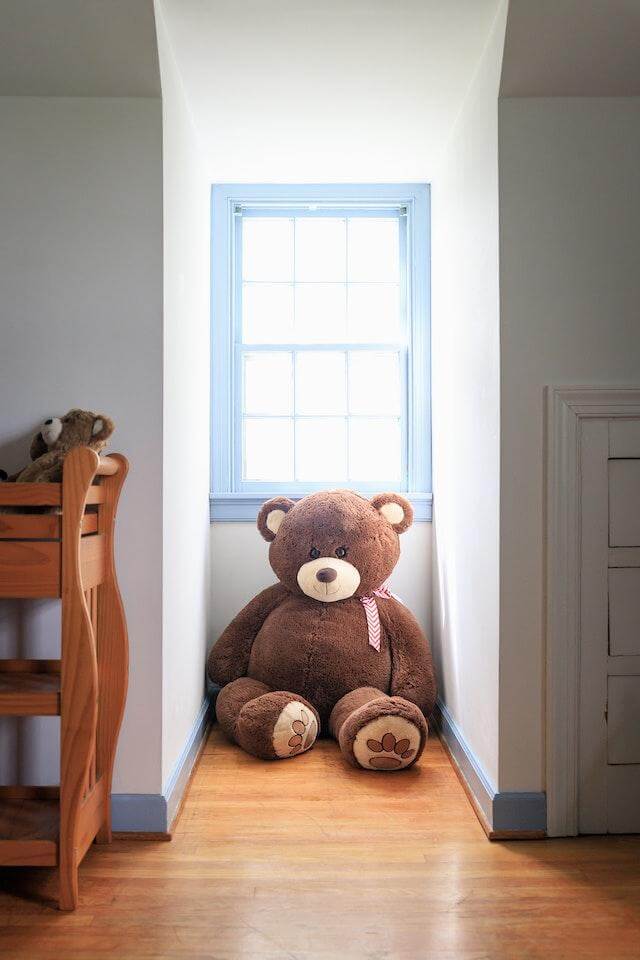 There are many ways to decorate the nursery. And what's best about this project is that you can do whatever you want regarding the design. Just remember to keep the room functional, so you can take good care of your newborn with ease. And as for decor, cute animals are always a way to go, while you can play with the rest of the patterns and colors as much as you want.
Benefits of a Moving Company

Moving can be an exciting yet daunting task, and if you've ever relocated to a new home or office, you know that it involves more than just packing your belongings into boxes. It's a process that requires careful planning, organization, and physical effort. This is... The post Benefits of a Moving Company appeared first on […]