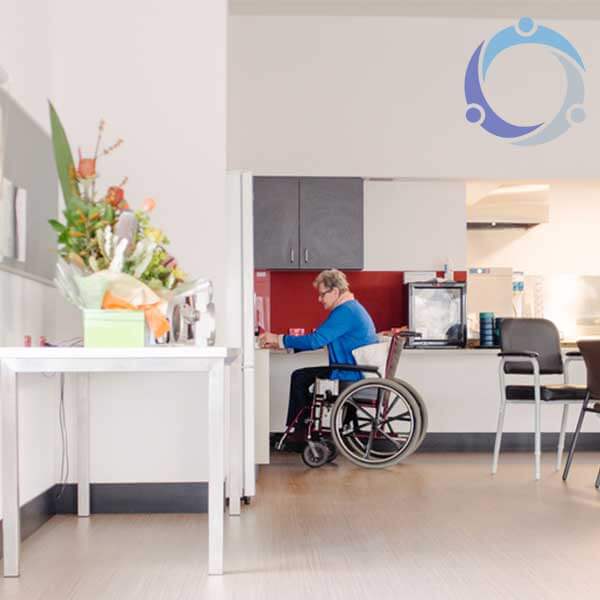 61 million adults in the United States are diagnosed with some type of disability, and nearly 7 million use mobility aids (including, wheelchairs, walkers, scooters, canes, or crutches) in everyday life. By making modifications to your home, you can make it accessible to people with disabilities, and therefore help improve their quality of life. With several key changes, you can create a safe, functional, and comfortable home everyone can enjoy.
Make the entrance wheelchair-friendly
The entrance to your home can pose a barrier to people with disabilities. Ideally, you should make sure your front door is no-step with a threshold of under half an inch, which improves safety for those in a wheelchair. Additionally, installing a gradual ramp leading to your door can make entering the house easier while also minimizing shoulder strain that can occur with manual wheelchairs. Threshold hinges are also useful: they expand the doorway by up to two inches by providing the door with more room to swing. Regular hinges, on the other hand, typically don't provide enough space for people in manual wheelchairs who need to put their hands on the push rims of their wheels.
Modify your bathroom
The bathroom can present various challenges for people with disabilities. For example, people with cerebral palsy, the most common motor disorder in childhood, typically have difficulty moving around, sitting, and standing. Modifying the bathroom can help ensure people with cerebral palsy or other disabilities can use all the room's functions safely. An accessible shower, for example, should be walk-in with ideally no step (or a low step) that lets wheelchairs effortlessly roll in. Anti-slip flooring along with a drain to remove water from the shower floor quickly also provides key functionality and safety. Moreover, grab bars should also be installed next to the toilet, sink, and shower to provide people with disabilities with greater support and mobility as they move around the room.
Install useful features
There's a number of small yet important features you can include throughout your home to make it accessible. For example, with a smart lighting system, the lights in your home automatically turn on when someone enters a room. Smart lights can also be controlled easily via voice commands or your smartphone, eliminating the need to reach for the light switch. This type of lighting can even be installed in areas of your home traditional lighting can't reach, therefore improving visibility for people with disabilities. Alternatively, you should also make sure at least half the storage in your home is accessible, which means drawers, shelving units, and countertops should be able to be reached from a wheelchair. Ensuring there's enough knee space under countertops is also important for functionality.
Modifying your home to make it accessible can improve the quality of life significantly for loved ones with disabilities. Making the entrance wheelchair-friendly, modifying your bathroom, and installing useful features are key ways you can create a safe, welcoming, and functional home for all.
The Energy-Efficiency Advantages of Vinyl Window Replacement

Windows are more than just portals to the outside world; they play a significant role in determining the comfort and energy efficiency of your home. If you're looking to improve your home's energy efficiency, consider the advantages of vinyl window replacement. In this article, we'll... The post The Energy-Efficiency Advantages of Vinyl Window Replacement appeared […]