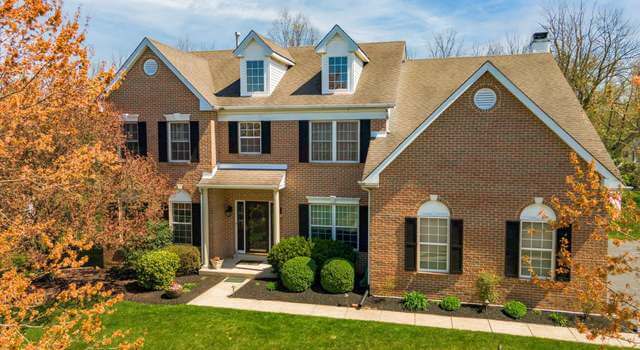 Having a home is a great privilege. It is a space for you and your family to connect with each other and guests. It provides a retreat from the rest of the world. A home is a shelter against the unpredictable weather patterns of Pennsylvania, including the frigid winters and boiling summers.
However, a home is only as good as how it is made. Whether you are constructing a brand new house, building an addition to your existing home, or making upgrades to the property, you have important decisions to make about the construction.
One of the major factors when constructing parts of a home is the material. What substance will you use to make sure the project is functional, aesthetically pleasing, and lasts a long time? Let's talk about choosing good materials for your home in Collegeville, PA.
Siding
Protecting the interior of your home is an important function of the siding. It prevents moisture from getting in, keeps the internal temperatures manageable, and has an effect on the aesthetic appeal of the property.
The problem is that some homes rely on poor siding material that is either inefficient, expensive, or does not last long.
For example, stucco was a popular choice for homes a few decades ago, but it is not very water-resistant, especially as it gets older. Investing in stucco remediation is usually the best course of action, and choosing better materials like natural wood, metal, fiber cement, and brick would be a wiser investment.
Roof
Just like the siding, the roof is crucial to keeping the elements outside. An aging roof, or one installed with weaker materials, will leave the interiors exposed to water damage or high heating/cooling costs due to poor insulation.
If you want a combination of efficiency and longevity, then your best options are likely asphalt shingles, metal, or clay and concrete tiles. These types of roofs are known to last for twenty years or more, making them a solid investment.
Asphalt shingles in particular come in a lot of color options if you are worried about aesthetics, while metal roofs can be painted in many colors. If sustainability is your goal, and you have a lot of money to invest, then shingles that double as solar panels can provide clean energy for the home as well as weather protection.
Flooring
The house you live in has many different rooms, all of which perform different functions. A flooring material that works perfectly in one room could perform poorly in another, so you will need to understand the specific needs of each room to make the right choice.
Limestone tiles work well in high-traffic areas like the kitchen or bathroom. Laminate or wood might make more sense in bedrooms or family rooms because of their various color choices and sleek look.
Hallways do well with vinyl or hardwood while a basement could simply be concrete. Choose the best materials based on the needs of each room in your house.
Decking/Patio
Many houses come with an attached deck or patio on the outside. These features increase property value while combining interior comfort with exterior living. Choosing the right materials is very important since they will be directly exposed to the weather.
For a deck, you should opt for pressure-treated wood that is rot-resistant or even composite decking. Patio surfaces could be made from wood, concrete, natural stone, or brick. Pavers can also be ideal for outdoor patios since they can be easily installed and last a long time.
Countertops
Your home will have several spaces that use countertops, mainly the kitchen and bathrooms. Choosing the right materials for countertops is important because they are exposed to food, moisture, and extreme temperatures while cooking.
For kitchens in particular, quartz is considered the best. It is a bit expensive, but it combines aesthetics with durability. Marble is not as durable but looks great. Granite is also very functional but may not have as much aesthetic variety.
Laminate is another option if you are looking for something cheaper, and butcher block is becoming more popular because of its natural wood look.
Investing in Better Materials Pays for Itself
Many homeowners are tempted to search for cheap options when choosing materials for their Collegeville, PA properties. In the interest of saving money, they might select inferior options. However, spending a bit more on quality materials usually ends up paying for itself.
The risk of damage is lowered with stronger materials. Greater aesthetic appeal raises the value of the home and can attract more buyers when you choose to sell. Durable substances ensure you do not have to make repairs or replacements too soon. If you spend more on good materials, your home becomes a more efficient investment.
The Energy-Efficiency Advantages of Vinyl Window Replacement

Windows are more than just portals to the outside world; they play a significant role in determining the comfort and energy efficiency of your home. If you're looking to improve your home's energy efficiency, consider the advantages of vinyl window replacement. In this article, we'll... The post The Energy-Efficiency Advantages of Vinyl Window Replacement appeared […]