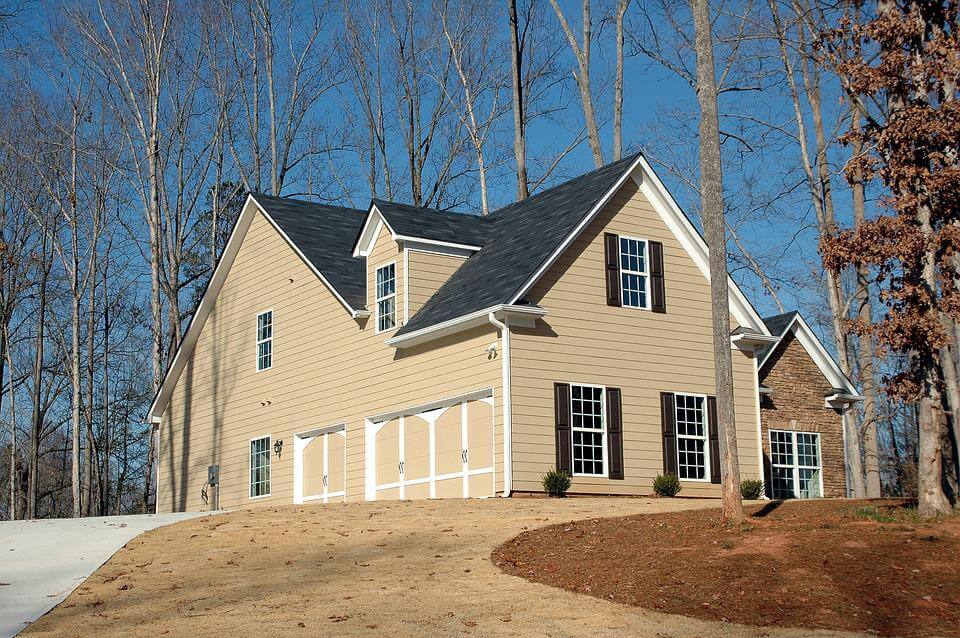 Photo Credit: Pixabay.
Florida is one of the few in the US that doesn't require its residents to pay state income taxes. While you'll still have to pay sales and property taxes, your overall state tax burden in Florida will be much less than in most other states. As a result, people find it preferable to relocate and buy properties in Florida.
In fact, the popularity of Florida has increased since the coronavirus outbreak started. According to one of the Fox Business Stories, Florida's Chief Financial Officer, Jimmy Patronis, said that 900 people were relocating to the state every day due to tax benefits, leaving the New York and New Jersey areas. However, it's just one of many factors that draw individuals to the Sunshine State.
The purchase of a new house in Florida is an exciting and sometimes overwhelming time for most people. It's an investment, so it only makes complete sense that you want to ensure your new home is the right one. Get some advice from this article and learn what to do first before buying your next house in the Sunshine State.
1. Explore several options to see what you can afford
When you're ready to buy a house, you'll want to look for the best deal. And that's where the place of research comes in.
Search for a home in a neighborhood where the prices are low or that has good social development. You may also want to consider whether it is close enough to work or if there are other family members nearby.
There are many websites where you can search for homes within your budget. You can also use these sites to check out neighborhoods and see how they compare to others in your price range.
Additionally, bear in mind that some properties in some particular areas are developed for residential purposes, which may require additional payments, such as homeowners' association dues, while you are shopping for a property. In order to make sure that you can still afford the property, you must include these in your budget.
2. Watch your target home market
It is advised that you keep an eye on the market once you are familiar with your neighborhood, the style of home you want, and your spending limit.
If you're planning to buy a property, there may be periods when the prices are better or you see a trend toward higher prices for all the properties in the region.
In addition, you should pay special attention to how quickly these homes are selling. You can tell the market is competitive if houses are selling like crazy quickly.
3. Obtain mortgage pre-approval
It's time to apply for a mortgage pre-approval when you've accumulated enough cash and organized your finances. Unless, of course, you're affluent enough to be paying cash for a home in Florida.
An essential step in purchasing a property in Florida is getting a mortgage pre-approval since many sellers won't even allow you to view properties without one.
A mortgage pre-approval letter, which often has a 90-day expiration date, simply states that the bank anticipates you will be approved for the loan and is prepared to move forward with securing you a mortgage as soon as you have a home in mind.
Having a pre-approval letter can increase seller confidence and will allow you to secure financing details and move into deciding on a home for real.
Speaking of mortgages, here are some things to keep in mind:
Interest rates: Lower interest rates are often preferable because they may help you save thousands of dollars over time. The better your credit score, the lower your interest rate.
The necessary down payment: Some lenders call for substantial down payments, while others just demand 5% (especially if you are a first-time homebuyer)
Terms and conditions: The majority of mortgages have terms of 15 to 30 years. Longer mortgages take longer to pay off, but even if you pay more over the long run, you will pay less each month.
4. Choose a Florida real estate agent
While it is possible to purchase a house on your own in Florida, it is recommended that you deal with a professional real estate agent who can act as your advocate.
The local real estate market is where you should particularly seek real estate agents. In addition to finding and showing you new homes, your real estate agent may also recommend lenders, attorneys, and even escrow businesses. In essence, your realtor will see to it that you receive an excellent offer.
Individual interviews with real estate brokers are always a good idea. Keep in mind that your realtor has a significant effect on whether your new home meets your wants or is a dud. Do not skip this step or hire the first realtor you come across.
5. Prepare for the move
It is time for you to move from your present place to your new house in Florida. You have already checked all the necessary things and have decided to leave your home in order to make a new life for yourself there.
However, the next important thing is to prepare all your luggage and belongings so as to have a smooth journey. One of your important assets is your car – especially if you drive a luxury one.
When you move, it is essential to get your vehicle off the road as quickly as possible. This is particularly true if you are relocating to a new city or state – for the first time, hence, it's advisable to transport your car with a professional vehicle transport service. Many people who have moved have experienced the stress of driving their own cars, especially when they are unfamiliar with the area and unsure of how safe it is to drive.
This can result in accidents that are costly and inconvenient, so it is best to send your vehicle out ahead of you through an auto transport company. Because these companies operate across many different states and countries, they understand how important it is for their customers' vehicles to arrive at their final destination in one piece.
Conclusion
When buying a house, nothing is more important than finding something that fits your needs. Whether you're looking for a rental, a vacation home, or something to make your own, it helps to know what you're getting into. By browsing homes and neighborhoods online, you can learn more about what's out there in the real world and decide if now is the right time to buy in Florida.
Cheers!
The Energy-Efficiency Advantages of Vinyl Window Replacement

Windows are more than just portals to the outside world; they play a significant role in determining the comfort and energy efficiency of your home. If you're looking to improve your home's energy efficiency, consider the advantages of vinyl window replacement. In this article, we'll... The post The Energy-Efficiency Advantages of Vinyl Window Replacement appeared […]