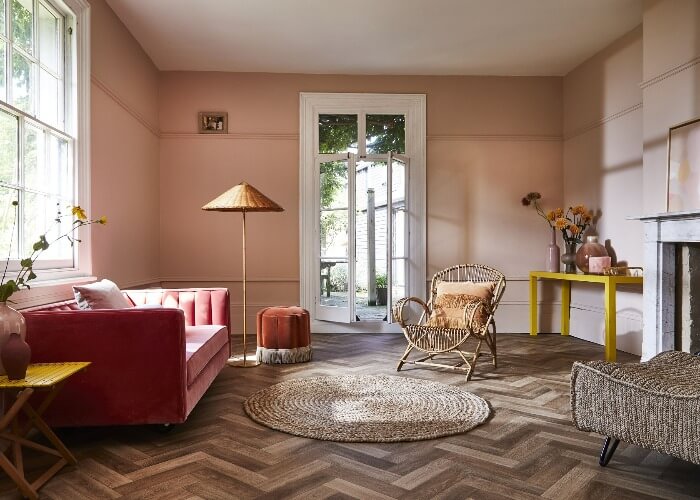 It's every real estate agent's dream to be contacted about a potential sale. When it comes to selling your home, you want an offer on the table as soon as possible; and there are many things that can affect whether or not someone will make an offer. One of the most important factors is whether or not they like what they see when they walk in the door. Interior design plays a huge role in who will make an offer on your home – if people like what they see, chances are higher that they'll make an offer! In this blog post we 're going to look at how interior design can influence whether or not someone will make an offer on your home without hi-tech appliances like thermostats or fountains in the backyard.
The most important factor in your house's sale is the condition and style of its interior
The condition of the home, the style of its interior design and how it fits in with current trends are all crucial factors for potential buyers. It is important that you keep your house's condition up to date – replacing furniture as needed or updating appliances if those items will be outdated by time of sale. If you want to make a good impression on an offeror who will be walking in the door, it is important that you have a style and color palette for your home's interior design that they will enjoy.
You want to show buyers a finished product – so if you're doing any work on the house during their visit, keep them out of those rooms until after an offer has been accepted! Every potential offeror wants to be able to imagine themselves living in your home, and there's nothing more off-putting than a room that isn't finished.
Style:
You may think that the style of furniture, paint color, even the doorbell, and decor are all just personal preferences – but there's actually a lot more to it! The way you choose items for the house should be based on what kind of buyer you want to attract. People who prefer a contemporary style will see your home as modern and cutting-edge, whereas someone looking for something more traditional might be drawn to the historic charm of your older furniture.
The way you decorate various rooms can also make or break an offer – if you've been wanting to try out that new color scheme, now's the time! Once you know the basics on interior design, it's not so hard to make your home stand out.
Why is it important
Interior designers are an important factor when selling a house. If someone likes what they see inside, chances are high that they'll offer it to your home. The way you choose pieces for your furniture can also affect whether or not someone will make an offer. If you want to attract a certain buyer, it's important that you know the basics on interior design!
A few tips:
Clean up after yourself – don't leave dishes in the sink or dirty clothes lying around
Paint your front door a bright color to make it stand out from the rest of the house
Replace all your light bulbs with LED lights for energy efficiency and lower power bills
Add wallpaper or a large photo to the wall in your hallway
Keep accessories minimal and stylish – don't overcrowd the house with too much stuff!
Final Notes:
We hope that this blog post about interior design has given you some new ideas on what to do with your home before putting it on the market. Whether or not someone makes an offer is difficult to know, but if they walk out of your house having a good impression – then there's more chance that they'll make an offer! Now go make your home look amazing and make it stand out from the rest of the crowd!
The Energy-Efficiency Advantages of Vinyl Window Replacement

Windows are more than just portals to the outside world; they play a significant role in determining the comfort and energy efficiency of your home. If you're looking to improve your home's energy efficiency, consider the advantages of vinyl window replacement. In this article, we'll... The post The Energy-Efficiency Advantages of Vinyl Window Replacement appeared […]