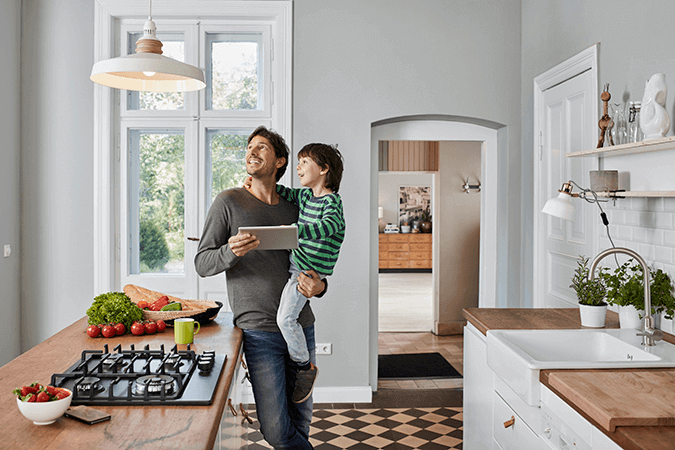 Energy requirements of each household may vary based on the number of people, appliances used, and the overall cost of electricity in the area. There are 15 different energy retailers in Victoria, powering around 2,520,920 households. Finding the best energy supplier would be your top priority when moving into a new home in the state. You may stick to your existing supplier or switch to a new one.
Compare energy Victoria and get comprehensive results to make an informed decision. You can reduce your annual residential electricity bill by a large percentage by taking advantage of retail concessions, discounts, and other offers.
Why Compare Energy Rates?
You may end up incurring significant utility bills if you do not choose well. Besides saving on excessive energy bills, comparison websites also give you information and education on electricity retailers in your location.
You may go through reviews and testimonials of a few comparison websites in Victoria to choose the right one. Additionally, the websites help you gain a clear understanding of the benefits of choosing specific energy retailers for your residential needs.
Tips on Comparing Energy Rates
Victoria consumes close to 3,860 kWh of electricity every year. The city is also home to several reputed energy retailers. When moving to a new home in Victoria, it's critical to choose the right energy supplier. Here's how.
Assess Your Residential Energy Consumption Requirements
Assess and understand your electricity consumption needs. Consider aspects like the number of electrical appliances you own and the size of your new house. For instance, your electricity requirements are bound to be on the higher side if you own multiple air conditioners.
Similarly, water heaters, ovens, dishwashers, and refrigerators draw a lot of power to function. Besides usage charges, power supply companies also apply a "supply charge." You may find out the base rate for energy in your location before comparing retailers. Retailers who offer rates nearest to the base rate may be the best choice for you.
Check for Concessions and Rebates
You may need a concession card to benefit from concessions and rebates in Victoria. The city's residents may be eligible for up to 17.5% annual electricity concessions. Additionally, Victoria residents may also be eligible for:
Medical cooling concessions
Service property charge concessions
Life support concessions and
Excess electricity concessions
For example, households can avail of excess electricity concessions if their energy usage is extremely high. Find out which specific rebates you are eligible for while budgeting and estimating your monthly or annual electricity costs. You may compare the energy rates offered by different retailers with the post-concession estimate.
Check if you are eligible for Victoria's energy saver incentive scheme. Your electricity tariff is the pricing structure based on which you are charged for electricity. If your supplier has price "blocks," these "blocks" are considered in the pricing structure. For instance, concessions like "controlled-load electricity concession" can help you save up to 13% on electricity used for water heating and slab heating.
Verify if you qualify for a rebate on your electricity bill. Low-income households in Victoria are eligible for monthly or annual rebates from the government. These rebates can help you save considerably on average annual electricity bills.
Compare Individual Plans
Details of individual plans may be available on the rate comparison websites that allow you to compare energy in Victoria. You may have to sign up to compare energy plans.
Your energy retailer may offer rate saver plans, monthly subscription-based and super saver plans. The overall price of these plans may seem higher before detailed analysis. However, the per-kWh retail price of these plans is usually lower than that of standard plans. Therefore, these plans may be more cost-effective in the long run.
Consider the Cost of the Plan and the Contract Type
Energy retailers generally follow "flat pricing" or "block pricing" strategies. Fixed-rate electricity retail plans allow you to lock in your energy supply rates. The per-kWh price of electricity depends on the pricing strategy followed by the retailer. You can eliminate the risk of falling prey to "discount pricing scams" by paying attention to the per kWh retail price charged by the retailer.
For instance, retailers who offer marker contracts may provide attractive discounts, offers, and deals. However, these contracts usually include "lock-in periods" and "exit fees."
Final Thoughts
Choose an energy retailer that offers excellent customer service. Check if the price charged by the electricity retailer includes taxes, service charges, and other fees.
The Energy-Efficiency Advantages of Vinyl Window Replacement

Windows are more than just portals to the outside world; they play a significant role in determining the comfort and energy efficiency of your home. If you're looking to improve your home's energy efficiency, consider the advantages of vinyl window replacement. In this article, we'll... The post The Energy-Efficiency Advantages of Vinyl Window Replacement appeared […]