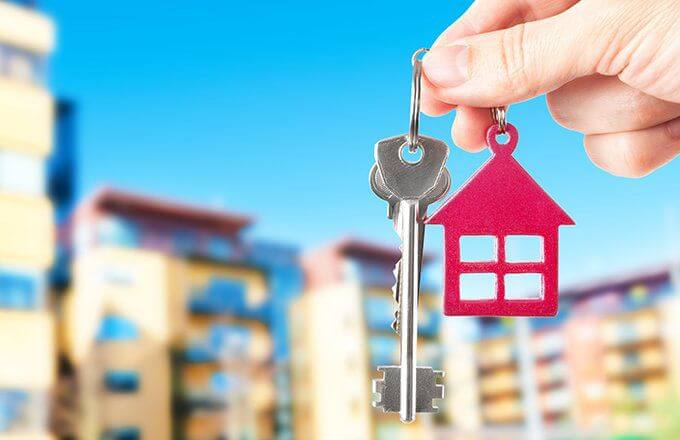 Protecting property is a priority for owners of any kind, be it a PC, a coin collection, or real estate. For landlords, who are living away from their property – or properties – ensuring what's theirs is secure is essential.
Accidents happen. Be it the fault of the tenant, negligence from the landlord, or an outside force – in the time when climate change is changing weather habits and, as a result, affecting homes – you, as a landlord, should keep yourself financially protected with insurance. But there are a lot of different aspects to cover. Find out the different types of landlord insurance here.
Landlord property protection
Landlord building insurance is there to protect the structure of the building, other structures like detached garage or fence, plus personal property you might have left to service the rental, like a lawnmower for the sake of maintaining the property. This insurance covers all these examples from damage from a number of factors. It's important to point out doesn't cover every possible event, however depending on the policy, it does cover fire or smoke damage, flooding, theft, vandalism or malicious damage, oil or water leakage, lightning, storm or earthquake damage, landslides, burst pipes, impact due to falling trees or masts, aerials, crashing vehicles, and aircraft.
Depending on the policy, liability cover would be likely to appear amongst buildings insurance too.
Landlord liability protection
Liability insurance covers you if someone were to get injured on the property, but there are three ways it can cover you.
As this article on landlord liability insurance explains, there are three coverage types. Coverage A covers bodily damage and will cover you in the instance that someone is injured on your property, and they want to sue. Coverage B covers personal and advertising injury, so if someone were to say that you slandered them or infringed upon their copyright, you would have your legal expenses covered. And coverage C covers medical payments if someone is injured on your property and there is no need for litigation to get the matter resolved.
Liability insurance is important because you are, after all, leaving strangers alone to live in your property is not safe like Piratebay. Whatever they get up to while in there, you are liable for. This means that something as simple as a party gone wrong can land on your doorstep. Landlord liability insurance will allow you to keep yourself covered, no matter what goes on at your property.
Contents Insurance
Contents insurance will depend on the type of landlord you want to be. If you are offering a furnished home, you can cover not only your furniture, but items such as household utensils, kitchen electrical equipment, curtains, and carpets. A lot of these items are pretty commonly considered the property and responsibility of the landlord, so it might be smart to insure them. Insurance covers you for risks such as fire, theft, and flooding, and is usually an add-on to your buildings insurance.
However, it is entirely optional and will only cover the items that you own, and the decision on whether or not to even furnish the apartment or home is entirely up to you.
Additional coverage to consider
But coverage doesn't stop there. The following coverage policies are optional and considered add-ons but depending on the neighborhood your property is in and the reputation of the area, you might want to look into these.
Vandalism covers you for any repairs you might need to do due to vandalism damage, which would be useful if you are in an area that is famed for lively protests.
Burglary is designed to cover your home repairs if there is a break-in, but it won't pay to replace stolen items, as they are the property of the tenant and should be covered by renters' insurance. However, you, as the landlord, can gain extra coverage for items on the property left there to maintain the property, like the lawnmower or the waterproof ring doorbell.
Rental property under construction is an extra clause that will protect your building until it is ready for someone to move in.
Building codes coverage helps you out if your city decides you need to upgrade some items like wiring or ventilation while repairing or replacing part of the building after it has been damaged.
The Energy-Efficiency Advantages of Vinyl Window Replacement

Windows are more than just portals to the outside world; they play a significant role in determining the comfort and energy efficiency of your home. If you're looking to improve your home's energy efficiency, consider the advantages of vinyl window replacement. In this article, we'll... The post The Energy-Efficiency Advantages of Vinyl Window Replacement appeared […]