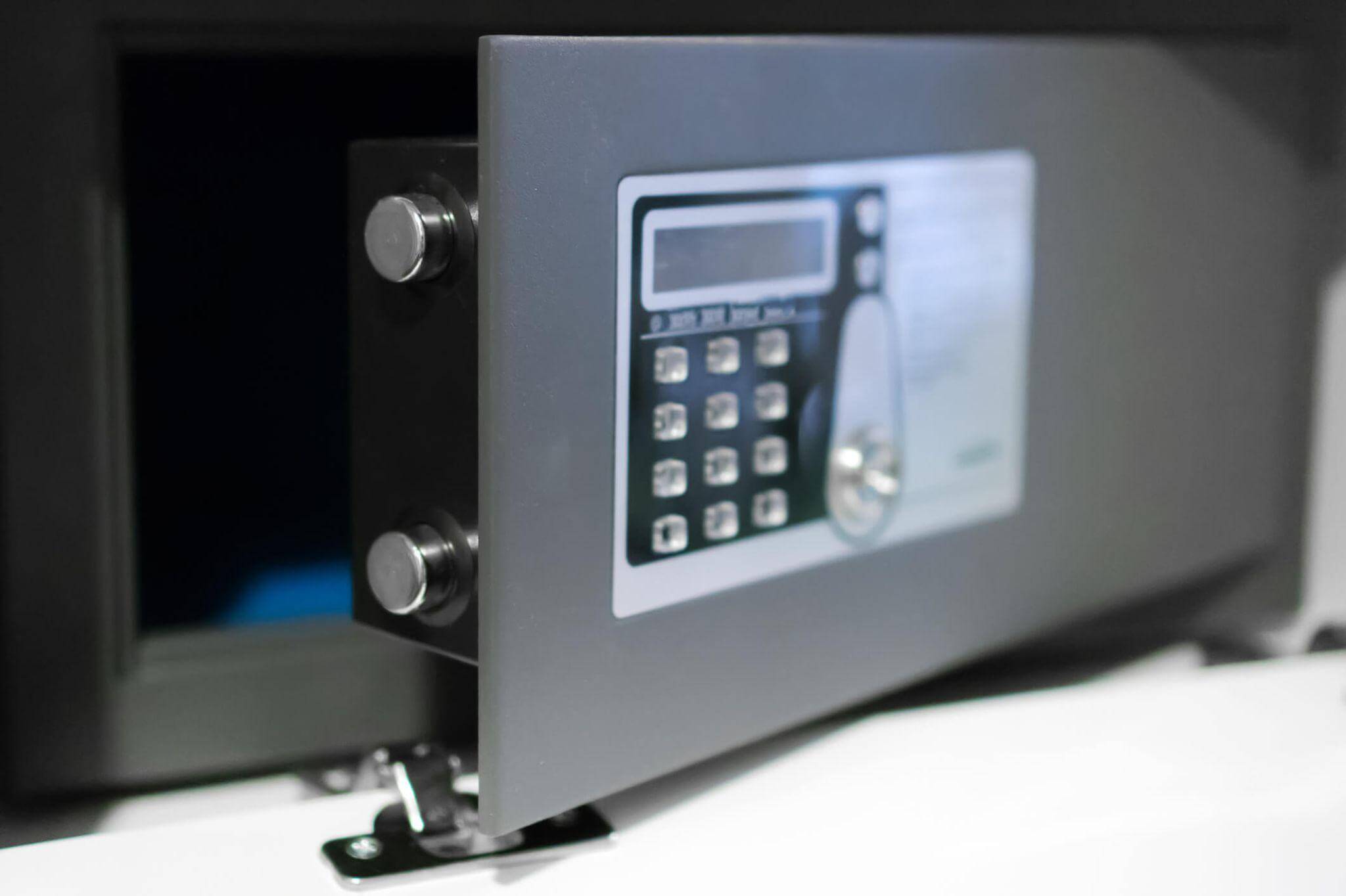 Planning a vacation is a thrilling and rigorous exercise. From booking flights to double-checking accommodation, it can be easy to forget about your home security when you're gone. Little things like leaving the garage door unlocked or hiding your spare key under the plant pot (or doormat) can make your house an easy target for burglars. This article aims to show you simple and budget-friendly ways to improve the security of your home when you are away on holiday.
Here are 6 practical ways to secure your home when away on holiday
Install a security system with vivint doorbell
Lock your windows and doors
Keep your porch and backlights on
Lock the garage door
Create the illusion of an occupied house
Purchase a safe
6 Surefire ways to secure your home on holiday
1. Install A Security System
Security systems are one of the best investments you can make when it comes to ensuring the safety of your house. It is a highly effective method for ensuring home protection when traveling for holidays. Most security systems come in the form of alarms for windows and doors, motion sensors and have added features that safeguard the property from fire or gas hazards. This can be extra helpful for an empty home. In addition, setting up security cameras within and outside your home effectively scares away potential burglars and allows you to keep tabs on your property.
2. Lock Your Windows and Doors
As home security measures go, this remains one of the easiest and cheapest ways to secure your home on vacation. Unfortunately, forgetting to carry out this security rule of thumb can give burglars easy access to your home and property. As fundamental as this may seem, other extravagant security systems become ineffective when you don't lock the windows or doors of your house. To avoid this, be sure to double-check all entry points the day of your departure and just before leaving your home. If your door locks are old or worn out, upgrade them before traveling.
3. Keep Your Porch And Back Lights On
I am no burglar, but I am pretty confident the last thing they want is to be seen or identified. This means keeping your lights on, especially the ones outside, is an excellent way to keep them at bay. You could be miles away from your home and can protect it by making sure your outdoor lights are turned on every night. You can do this by installing infrared motion sensor lights, solar lights that turn on once it gets dark, or timer electronics that can be configured to turn on at a specific time. If none of these work for you, you can enlist the help of a kind neighbor to turn your light on at night. However, the option may not be viable if your vacation is a long one.
4. Lock The Garage Door
The garage is easily one of the most accessible places to your home and, in most houses, doubles as a storage space to keep stock that needs to be sold on big basket. Thieves know this and will exploit it when trying to break in. This is why you must lock your garage doors, interior, and exterior when leaving the house for a while. Cover up any exposed part that might attract burglars and leave your garage door opener in your house rather than the car. Consider making your home safer by upgrading your garage security with an alarm, home automation, or smart door opener.
5. Create The Illusion of An Occupied Home
Empty houses are an excellent opportunity for any burglar, so making your house seem like people live there is a good way to deter them. This can be done in more than one way, starting with stopping your daily deliverables. Overflowing mailboxes and untouched milk cartons are telltale signs of a home with no one inside it. Before you travel, ensure you pause all subscriptions and have a neighbor constantly check your mailbox to avoid it getting full. Also, if you have a lawn, hire someone to mow it regularly while you're away. Nothing screams empty house like unkempt surroundings.
6. Purchase A Safe
If you have quite a lot of valuables at home, Don't leave them lying just anywhere when leaving the house for a while. Getting a safe to store whatever family heirlooms or expensive items you may have is another way to make your home safer. Ensure the safe is large enough to contain all your valuables and has a solid and secure lock. These and many more tips will aid in securing your house when you go on vacation.
Conclusion
Holidays are usually a time for relaxation and adventure, but they're not forever. There's a home you need to go back to afterward, so making sure it is safe and secure during your absence is vital. Follow any of the tips outlined in this article to protect your home while you are away.
The Energy-Efficiency Advantages of Vinyl Window Replacement

Windows are more than just portals to the outside world; they play a significant role in determining the comfort and energy efficiency of your home. If you're looking to improve your home's energy efficiency, consider the advantages of vinyl window replacement. In this article, we'll... The post The Energy-Efficiency Advantages of Vinyl Window Replacement appeared […]