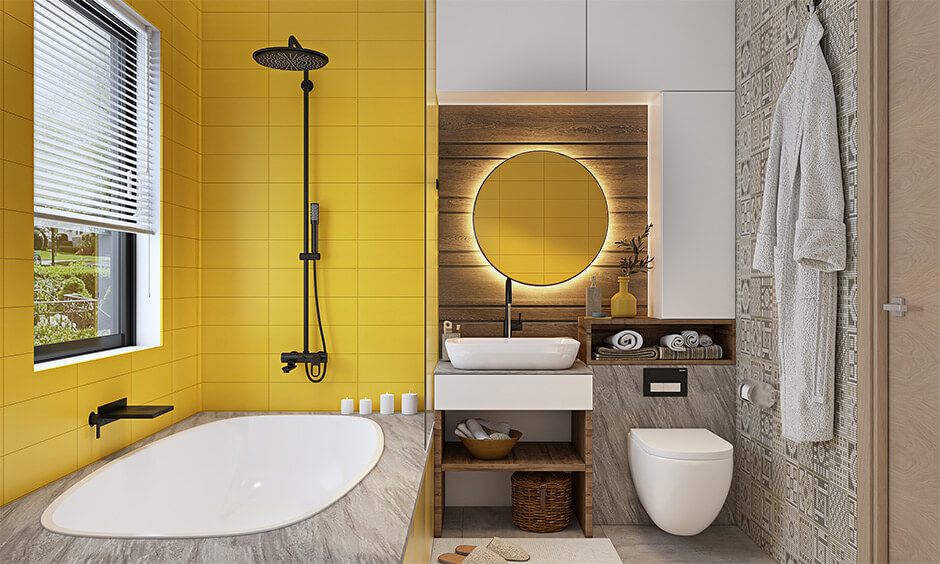 When you think about your favorite room in your home, chances are you envision your kitchen, your bedroom, or maybe even your living room. Few people will say it's their bathroom. But, when you think about it, bathrooms are just as used and important as a bedroom. Sure, you don't sleep in there, but it's where you start your day by taking a shower and end a long day by relaxing in a hot bath.
There are many ways to spruce up and remodel your bathroom, but why not turn it into a dreamy oasis? Somewhere you go to unwind, relax and pamper yourself. If you need some inspiration to accomplish this and are ready for the luxury bath of your dreams, keep reading for ways to make the dream a reality. While some are more budget-friendly and others a splurge, there's something for everyone.
Warm It Up
There are several ways to warm up your bathroom that make spending time there feel like a luxury. While it takes a significant investment, heated tiles in a bathroom sure beat stepping out of a relaxing steamy bath only to be shocked by the cold tiles underfoot. If heated tiles aren't in your budget, installing a heat fan in the bathroom is a way to keep the temperature toasty on the most frigid winter days. For something affordable that adds a major touch, if you've got the bathroom counter space, a towel warmer lets you wrap yourself in warm towels every time you bathe. Warming things up is always a great idea, whichever way you slice it.
Pampering Products
For people working on a tight budget but wanting to do more than a fresh coat of paint, adding the right toiletries to the space can take things in the bathroom from boring to bougie in a flash. Focus on scents that evoke a sense of calm and healing in the bathroom. Items like rose bath bombs, lavender body lotion, and chamomile cleansers are all excellent for promoting peace. Find items with packaging that feels luxurious to you. Small things like your products can make you feel like you've been transported to a five-star hotel.
Take a Seat
When surveyed, the majority of adults said they prefer a shower to a bath, around 57%. But, even if you prefer a shower, sometimes you may wish you could take a seat and let the shower rain over you. Consider installing a shower bench or seat in your bathroom. While this may include renovating your shower stall to accommodate the bench, it's an investment that will have you feeling pampered and relaxed.
Pick Your Palette
The right color palette can make all the difference when you're going for an oasis-like environment in your bathroom. If the color of your bathroom isn't conducive to calm, pick a better palette of colors that is an affordable upgrade. Most shades of blue are known to have a relaxing effect, as well as yellow especially after resetting the thermostat. If you're looking for something more playful but still peaceful, pale pinks, light purples, and muted shades of green can do the same. You could easily transform your bathroom in half a day; all you'd need is a can of paint and a good paintbrush!
Streamlined Senses
If your home is cluttered, it's hard to relax; the same is true in the bathroom. While you may not want to go full minimalist with your bathroom, decluttering it can help with feelings of overwhelm in the bathroom. Declutter toiletries that don't get used, broken items, maybe you have too much wall decor in the bathroom that is overstimulated. The sense of sight is important and visual clutter can be stressful. Streamline your sense of smell too. In addition to the right toiletries, installing an oil diffuser or a calming candle can bring a spa feel with minimal effort.
There are other ways to create a calming bathroom, like adding rugs to soften the flooring, putting a houseplant in there to add natural beauty, or even installing a better showerhead. No matter what upgrade you decide to go with or if you go with all of them, the above ways will easily make your bathroom one of your favorite rooms in your home. Enjoy!
The Energy-Efficiency Advantages of Vinyl Window Replacement

Windows are more than just portals to the outside world; they play a significant role in determining the comfort and energy efficiency of your home. If you're looking to improve your home's energy efficiency, consider the advantages of vinyl window replacement. In this article, we'll... The post The Energy-Efficiency Advantages of Vinyl Window Replacement appeared […]