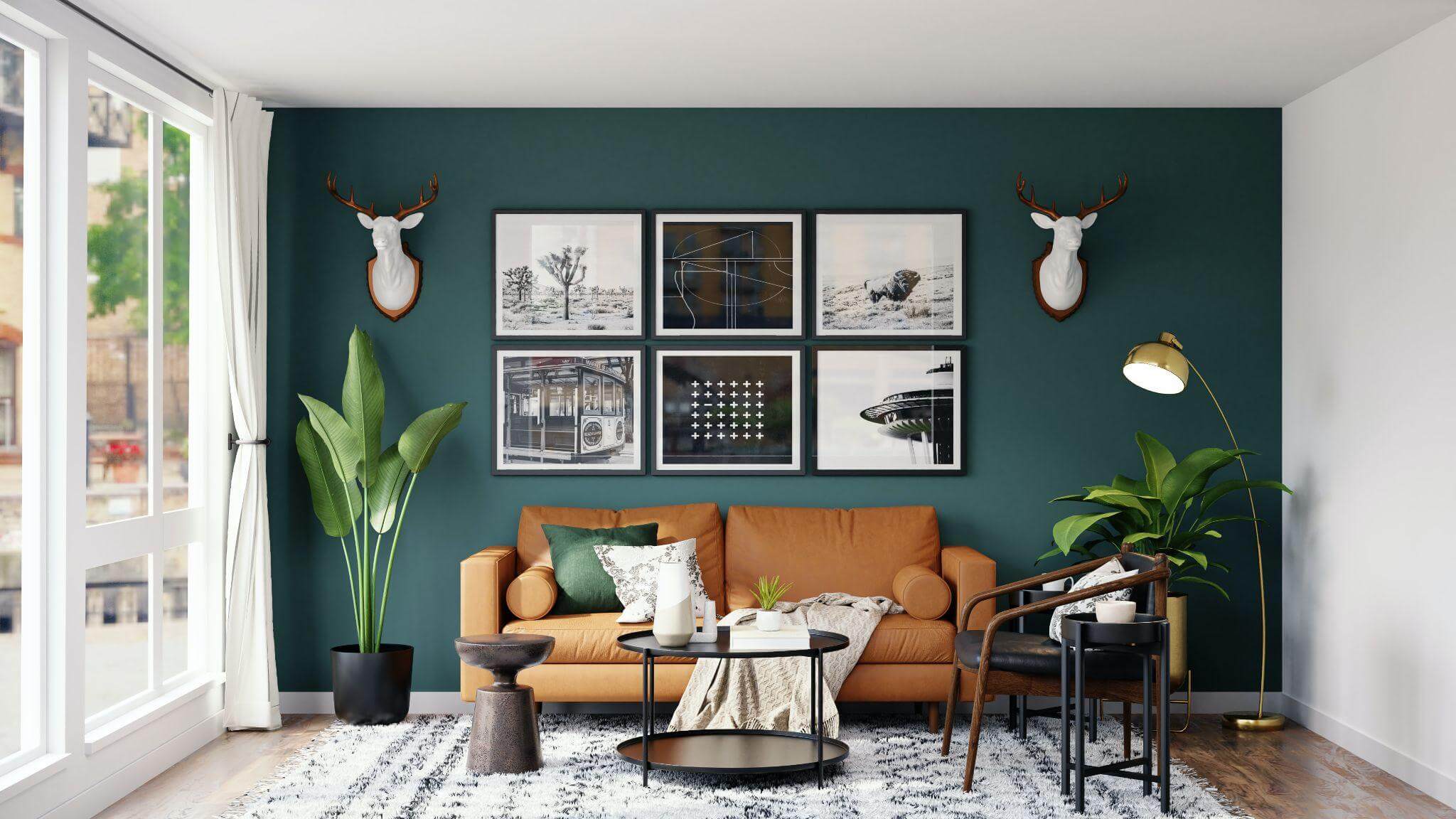 Nesting is a natural human habit, so it's only natural that many of us may find ourselves periodically tinkering around our homes to enhance our surroundings, whether it involves taking on handyman work, making technological improvements or practising soft styling. If you are looking for ways to add value to your property by flexing your interior design muscles, here are six interior incorporations that will help put you on your way.
Use quality textures and materials
Using a combination of quality textures and materials can have a smart effect on your home interiors. For example, adding marine plywood with concrete and polished surfaces can really bring some intrigue to your home aesthetics.
It can be quite exciting to experiment with textures, but the last thing you want to do is overdo it so practise some constraints to ensure you haven't got too many textures and materials occupying one space, that is unless you're looking to cultivate some maximalist interiors! If not however, then a good place to start is by allowing yourself to be guided by the existing textures and architectural influences or style of your home. For example, if your home boasts ornate wainscoting, then why not invest in floral wall art to add an accompanying touch of spring colour to these whitewashed finishes? Future buyers are going to appreciate these design aesthetics and are likely to take in the sheer design potential of your home if you have any property inspections on the horizon.
Invest in modern flooring
Sometimes investing in interiors can be undermined if you do not also invest in your flooring. Outdated carpet and scraped, worn-out timber floors can be a real detractor when it comes to your property's overall appeal, let alone its value. Consider some new flooring solutions and even explore hybrid options if you are not prepared to invest in timber flooring.
If carpet is more your style, then you can look at carpet options that are synthetic, rather than cotton and wool, just for the sake of longevity. Another consideration for flooring would be the climate of the home – can you add some carpet to a colder climate-based home and some tiles or hardwood for a warm climate home? Be sure to research your options and request samples so you can make the best decision and drive the largest property value price.
Artistic injection
Nothing like art to elevate the style, value and perception of a home. This is a relatively straightforward exercise, all you have to do is determine the areas in your home that are effectively screaming out for some pieces of art. Think hallways, rooms, mantles, tables and other areas. People who come through your home for an inspection will value the art and the way it adds to the atmosphere of the entire home. You can find local artists operating out of workshops around you, or choose to support international artists you find online. There's honestly no wrong answers here, and you should feel encouraged to go with really anything that speaks to you and best highlights your home.
Freshen up your walls
An easy but significant change you can make for your property is to freshen up its walls. A lick of paint or even some wallpaper can drastically enhance your home. White is an obvious choice for many homeowners, and that's because white makes a space feel larger. It's also very complementary to other colours, ensuring that your home stays nice and versatile with regards to its interior styling potential.
If you are choosing wallpaper, be sure to request a few samples so you can get a sense of what it will look like. You want your wallpaper to complement your existing fixtures and furnishings rather than stealing the show itself. Be sure to watch some wallpaper tutorials before you lay it on, as a mistake can be very obvious and difficult to budge once set!
Ample storage
Storage might not be the sexiest interior incorporation, but it is certainly the most useful. For buyers who have children or who may work from home, built-in storage is truly a really important consideration. With this in mind, having ample storage in your home is going to increase the price of your home as well as its overall versatility.
But how exactly can you add extra storage into your home? Thankfully, there are an abundance of smart storage solutions available nowadays that are perfect for enhancing the overall space of even the smallest, closet-free homes. You can incorporate overhead storage like shelves and even modular storage closets, free-standing racks, or even storage boxes in your bedrooms, kitchen, living spaces and any other area of your home that may require it. You can install some of these storage systems yourself or work with a cabinetmaker or carpenter to bring all of your most novel storage solutions to life.
Curtains, blinds and shutters
Nothing filters light more beautifully than curtains, blinds and shutters. When selecting window coverings of any sort, however, it's always best to go with something modern and timeless that frames your windows elegantly. Sheer curtains are very fashionable at the moment and they can truly transform a space to make it feel luxurious and airy, alongside being super easy to style across a variety of different design schemes. Plantation shutters are also very fashionable, and they have the added benefit of privacy which is something a potential buyer will place great importance on.
You want to choose a solution that is going to block, filter, or accentuate light – depending on what kind of light sources are available. And remember that it's perfectly common to have different options throughout your home, so don't feel the need to select one window styling and use it for each and every room. For instance, you may opt to hang blinds in your bathroom and curtains everywhere else!
These 6 interior incorporations will go a long way in creating a beautiful, high-value home. If budget is an issue, you can choose which of these areas are the most value-adding and put your money and effort behind them. You may also find value in consulting with a stylist or real estate agent to see what areas buyers are looking for and what is going to drive a higher price.
The Energy-Efficiency Advantages of Vinyl Window Replacement

Windows are more than just portals to the outside world; they play a significant role in determining the comfort and energy efficiency of your home. If you're looking to improve your home's energy efficiency, consider the advantages of vinyl window replacement. In this article, we'll... The post The Energy-Efficiency Advantages of Vinyl Window Replacement appeared […]