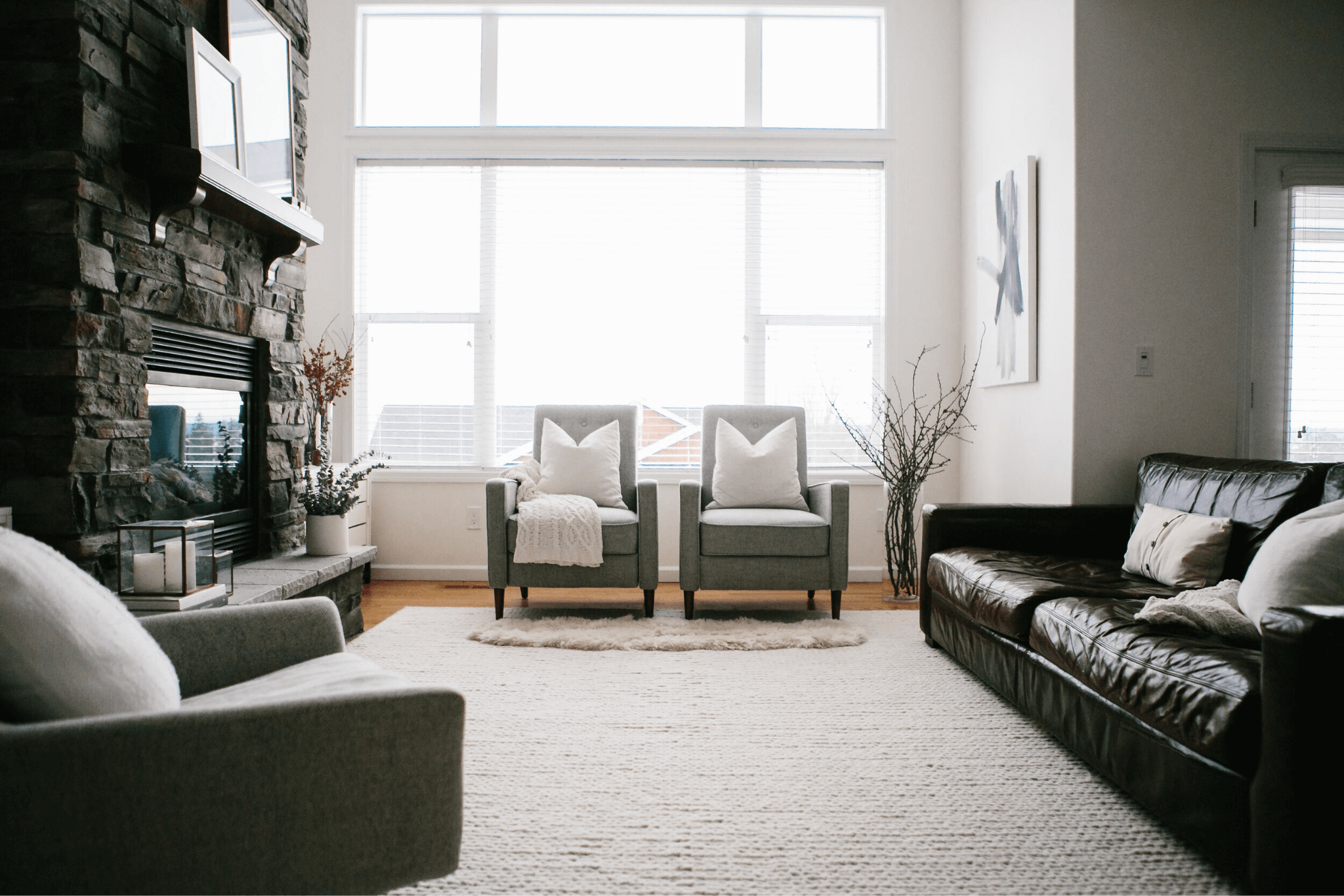 When choosing a rug for your living room, size is very important. The measurements of your room will help you decide on a size. Generally, you should go with a small rug of 160cm x 230cm, a medium one of 250cm x 350cm, and a large one of 300cm x 400cm. Remember that some odd shapes will not work with rectangle rugs, so be sure to measure before you make a decision. Also, be aware that many retailers will not sell square rugs. If that's the case, you should look at buying a standard rectangle rug and having it cut to size.
8′ x 10′
Choosing an 8′ x 10′ rug for your living room is a major decision that will affect the overall look of the room. A rug of this size will cover a large portion of the floor space and will be an attractive backdrop to your furniture and decor. Generally, an 8×10 rug should be made from a soft, low-traffic fiber. Wool is a good choice for this purpose.
An 8′ x 10′ rug will work well in a room that has an open floor plan. It will need to have a floor border of approximately 12 to 18 inches to fit the rug perfectly. It should also be large enough to accommodate a six or seven-foot sofa. Remember to leave at least 18 inches of floor space on both sides of the sofa. If your living room has a traditional look, you may want to go with a color that matches your existing furniture. A light blue area rug will complement the warm, neutral palette of a room.
Large rugs are often the centerpiece of a room, so choosing the right size will help it look cohesive and put together.
9′ x 12′
If you're looking for a new rug for your living room, there are many different options available. Choose a high-quality area rug that's stain resistant and easy to maintain. You can choose from different types of weave, including braided, knotted, and tufted. You can also choose a rug with a low pile to accommodate chairs in your room.
A 9′ x 12′ rug is a versatile flooring option that can add softness and style to your living room. If your room is spacious, you can use it to cover the entire seating area. Or, you can place it over the front legs of furniture to create an elegant look. You should choose a rug that is durable enough to be used in a high-traffic area, such as a dining room or living room, and one that matches the overall theme of the room. A jute or sisal rug is a good option.
When choosing a rug, make sure you measure the room properly. In general, you should allow 12-18″ between the rug and the walls to avoid having it stick out at the corners. For larger rooms, you may want to place a 9′ x 12′ rug under the legs of your couch. When choosing a rug pad, remember to choose one that is at least 8″ wide. Besides working well in a living room, 9′ x 12′ rugs will look great in a dining room as well.
5′ x 8′
If you're looking for a 5′ x 8′ rug for your living room, there are a few tips that you should know. First of all, you should make sure to leave a minimum of 24″ between the rug and the furniture. This way, you won't have to worry about having a rug that's too big for the room.
Second, 5×8 rugs are versatile. They look great in the living room, under a coffee table, or under a small table. They can also tie together different furniture pieces and give a room a sense of closeness. The best part is that these rugs are relatively inexpensive. If you're looking for a high-quality, inexpensive option, a 5×8 rug might be right for you.
Third, you should choose a rug that compliments the other furniture in your room. A 5′ x 8′ rug can be made of a variety of materials. For example, a 5×8 rug made of wool can look classic and elegant. A woven rug can be both soft and warm. A jute rug is also a great option, as it will bring in a natural texture to your space.
4′ x 6′
If you are looking for a new rug for your living room, consider a 4′ x 6′ rug. These rugs can anchor the design of your medium-sized room and can be changed out easily for a new look. Choose from several different styles and designs to find the right one for your home.
When choosing a 4′ x 6′ area rug, you should keep in mind the scale of the room, and whether the rug is going to overlap furniture. If you are placing the rug in the living room, it may be best to place it completely in front of the legs of your sofa and chairs. In the case of a medium-sized rug, you may want to place it beneath the legs. The same principle applies to the placement of a rug in the bedroom. If you want to place rugs beneath your beds, make sure you buy rugs that can adjust to a full or queen size mattress as they are the popular and most bought bed sizes.
A 4′ x 6′ rug will complement a contemporary-style living room. It can be used to cover a tile floor. Make sure you choose one with a higher pile height, as this will prevent the rug from folding over from foot traffic.
Conclusion
One of the most important things to consider when deciding on what size rug to buy for your living room is the size of the room. This is because the size of the rug will have a large impact on how the room looks and feels. A smaller rug will make the space look cramped and crowded. A larger rug will make the space feel more spacious.
The Energy-Efficiency Advantages of Vinyl Window Replacement

Windows are more than just portals to the outside world; they play a significant role in determining the comfort and energy efficiency of your home. If you're looking to improve your home's energy efficiency, consider the advantages of vinyl window replacement. In this article, we'll... The post The Energy-Efficiency Advantages of Vinyl Window Replacement appeared […]