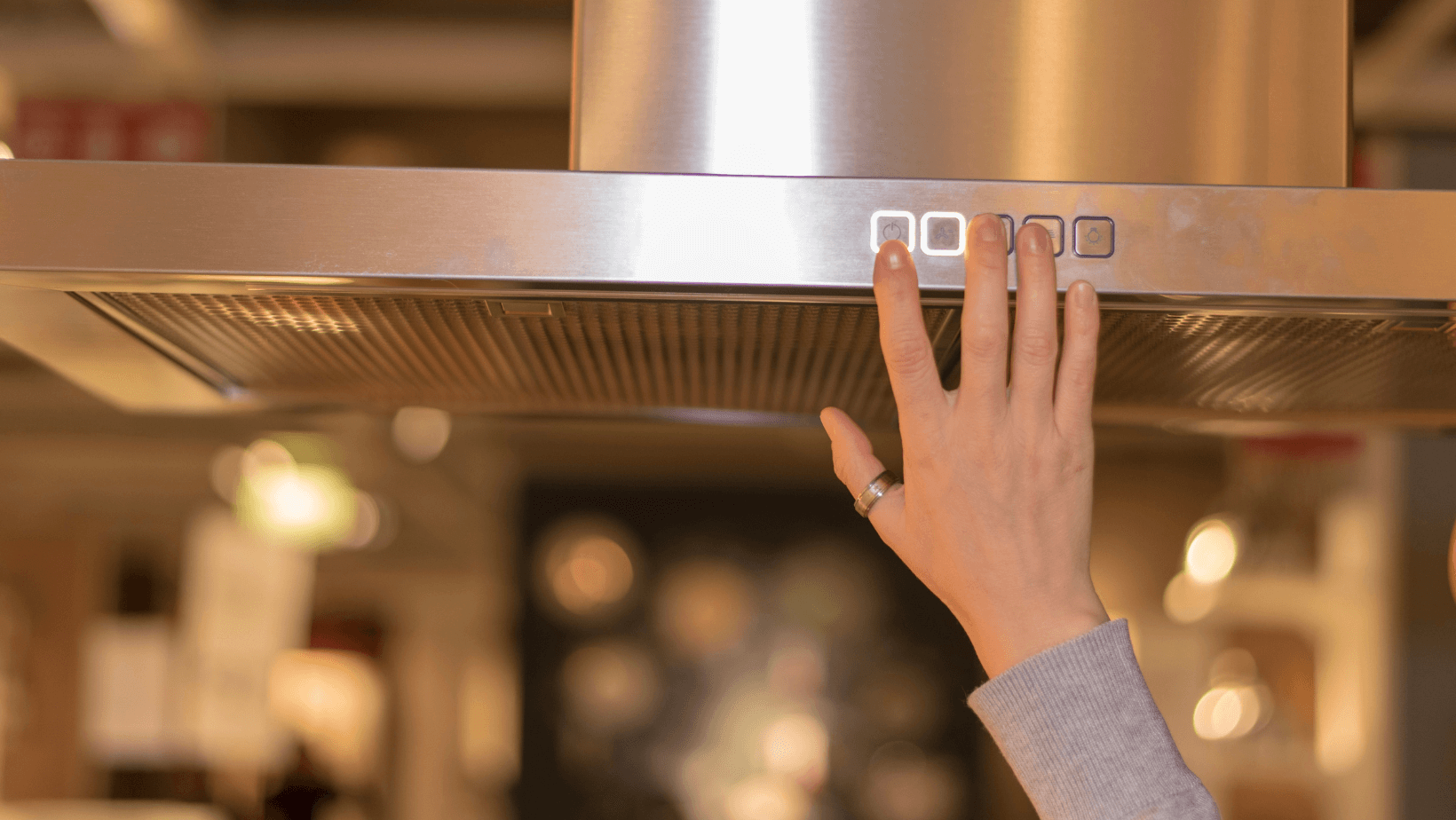 In your home, the kitchen is probably one of the busiest spaces. It's where you prepare your meals and as such, it's a place where smells tend to linger.
If you have multiple people living in your household, this can be an issue because lingering cooking odours aren't just annoying— they can also be unhealthy. A range hood can help eliminate unwanted smells and cooking vapours, so that you and everyone who shares your home stays happy and healthy.
Whether you're upgrading your existing range hood or installing a new one for the first time, here are some reasons why World CopperSmith hoods are the perfect addition to your kitchen:
1. Improves the Air Quality In Your Home
Although a copper range hood is more of a luxury item than an essential one, it can actually make your kitchen much more functional than it is today. When you're cooking, you're releasing a lot of steam and fumes. If you don't have a way to get rid of these vapours and odours, they can build up in your kitchen and make eating or even being in the room very unpleasant.
A range hood can help you get rid of these vapours and odours so that no one has to deal with them. This is a scary situation for any home chef with young kids or pets, but especially for someone who has allergies or sensitivities to these kinds of smells.
Fortunately, range hoods can help get rid of smoke and odours from your pots and pans produced in the midst of cooking. World CopperSmith hoods can also help get rid of carbon dioxide which can be very dangerous.
2. Comes With Plenty of Features
In addition to removing fumes and odours from your kitchen, copper range hoods come with plenty of modern features. The exhaust fan inside the range hood is designed to get rid of grease and other harmful vapours that could work as a fire hazard.
New copper range hoods are also designed to be quiet, touch-activated, and installed in a way that they don't interfere with your meal prep or kitchen activities in general. Newer range hoods have innovative technologies, such as infrared sensors, so that when you wave your hand in front of it, the hood turns on automatically. You can also set the range hood to turn on and off automatically based on the type of cooking you're doing.
You've probably found that sometimes you need more light than your overhead lights can provide. Some World CopperSmith hoods come equipped with lights bright enough for you to cook effectively, but dim enough that it doesn't interfere with your ability to see your food.
3. Copper Looks Great In The Kitchen
When it comes to home improvement projects, aesthetics are as important as functionality, and a copper range hood can help you achieve both. Copper is a beautiful material that looks stylish and elegant in any kitchen. It's no surprise why this material has been used for centuries in everything from architecture to cooking utensils and appliances.
There are many different types of World CopperSmith hoods available, varying in terms of price, size, and features.
What's more, these appliances are naturally resistant to stains and rust, and thus, easy to keep clean and looking great. Whether it is stained by cooking vapours or by regular use, you can quickly and easily clean your range hood with a simple wipe down using a damp cloth, some warm water, and a little vinegar to polish it back to its original shine.
4. Copper Is Incredibly Durable
When it comes to appliances like range hoods, you want something that is going to last you for many years— especially if you're installing it in a newly-built home or renovating an existing kitchen.
Like we mentioned before, copper has been used by humans for thousands of years and is still used frequently today. So, you can rest assured that a copper range hood will last you for years to come. It is also resistant to corrosion and will hold up to long-term use and tear much better than other materials like stainless steel.
Over time, the range hood will naturally age, developing a beautiful patina, which only enhances its value as a long-term investment.
5. Improves the Value of Your Home
If you're planning to sell your home in the near future and want to upgrade your appliances, a copper hood is an excellent choice. Installing a copper range hood will instantly increase the value of your home, as copper is often associated with luxury. This is why it's often found in high-end appliances and fixtures.
A copper range hood will not only attract a host of potential buyers, but it will also help boost your resale value, thus helping you get more money from your investment.
6. Copper Is A Great Heat Conductor
A kitchen hood's primary function is to suck up airborne particles, odours, and steam. Therefore, the key to a good hood is to find a material that will conduct heat well. If a hood's material doesn't conduct heat well, it won't be as effective.
Copper is a great heat conductor, which explains why it's so popular in the kitchen. Copper's ability to swiftly move heat from the top of the range hood makes it ideal for collecting steam and particles. A copper hood will efficiently conduct heat from the cooktop and distribute it throughout the entire unit.
This means that your range hood won't just be effective above the stove— it will also be effective in the rest of the kitchen as well.
In Conclusion
Cooking is an important activity for many reasons. It's a great way to spend time with friends and family and it can also be incredibly therapeutic. But when you cook, you produce odours, steam, and other elements that can be unpleasant. A range hood can help get rid of these unwanted elements, so that everyone in your home stays happy and healthy.
Even if you don't cook often, a range hood can be a helpful addition to your kitchen by making it more functional and aesthetically pleasing. While copper range hoods are much more expensive than other materials such as brass or stainless steel, it is a durable and beautiful investment that will last you for years to come and add value to your home.
Are Marble Kitchen Countertops a Good Idea?

When it comes to kitchen countertops, nothing exudes elegance quite like marble. Its natural beauty and timeless appeal have made it a popular choice among homeowners. But is it a good idea to have marble countertops in your kitchen? Let's explore the advantages and disadvantages.... The post Are Marble Kitchen Countertops a Good Idea? appeared […]