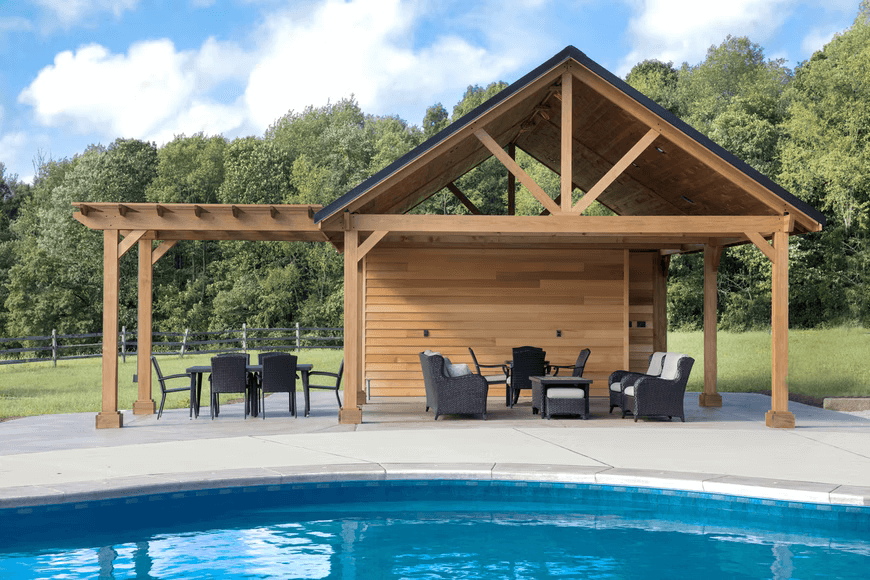 Image Source: https://unsplash.com/photos/jkPdp_bbPsE
If you're thinking about adding a patio to your home, you're making a wise decision. Patios are a great way to increase the amount of living space in your home, and they can be used for many different purposes. Below, we will discuss six factors that you need to consider before starting construction on your new patio.
Materials and Durability
There are many different materials available, and each has its advantages and disadvantages. It would help if you thought about what material best suits your needs. For example, if you live in an area with a lot of rainfall, you'll want to choose a durable material that the elements won't damage.
On the other hand, if you're looking for a material that is easy to maintain, you might want to choose something like concrete or stone. These materials are very low-maintenance and will last with proper care.
Style and Design
If you have a large backyard, you might want to consider a more traditional-style patio. However, if you have a smaller yard, you might want to go for a more modern design. For your patio style to stand out, it is best to add a patio cover to take things to the next level. You can hire professionals from City Seamless Patio Covers to install one for you, or you can do it yourself if you're feeling ambitious.
Functionality
If you plan on using your patio for entertaining, you might want to include features such as a built-in BBQ or outdoor kitchen. However, if you're looking for a place to relax and enjoy the outdoors, you might want to keep things more simple. In either case, be sure to factor in how you plan on using your patio before making any final decisions.
Size
You'll want to make sure that your patio is large enough to accommodate all of your furniture and any other features that you plan on including. You should choose your furniture first before you plan the size of your patio so you can work around an actual patio size. However, this is only practical if you have a huge space in your yard to work with. Smaller space might limit the type and size of furniture you pick for your patio.
Accessibility
You'll want to make sure that a path leads from your house to the patio so you and your guests can easily get to it. If you have a deck, you might consider adding a staircase or ramp leading down to your patio.
Privacy
If you live in a busy neighborhood or close to your neighbors, you might consider adding a privacy fence or screen around your patio. This will give you a place to relax and enjoy the outdoors without feeling like you're on display.
Building a patio can be a great way to add value to your home and create an outdoor living space that you can enjoy for years to come. However, the above factors are crucial considerations before you get started. By planning, you can be sure that your new patio will be everything you hope for.
Homeowners Guide to Black Mold Removal in Toronto

Learning that you may need black mold removal can be outright scary for many homeowners. Black mold is also known as toxic mold, which has been portrayed in the media as a threat to people, animals, and children. The truth about black mold is a... The post Homeowners Guide to Black Mold Removal in Toronto […]